A wedding gets enhanced with the jewelry that a bride puts on. But even bridesmaids have to get what their share is and there comes the role of the bridesmaids' jewelry. Like the bridesmaids dresses the jewelry for them also has to chosen wisely enough. It must be one that compliments the wedding attire as well as the wedding theme. So, therefore to polish your skills for choosing the jewelry for your bridesmaids these tips herein will help you a lot.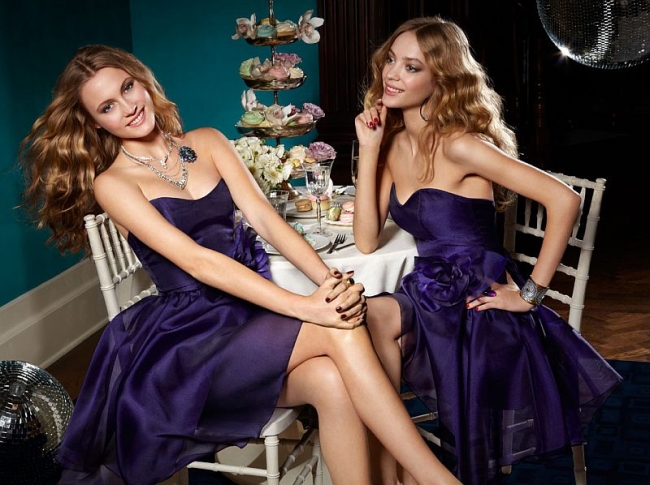 1. To enrich the friendship with your bridesmaids and to thank them for being a part of your D-day you must gracefully buy and gift them some good jewelry pieces. That obviously will be cherished for a long time and will also help the bridesmaids to get the best for them. But always tale care that this must be a gift that is chosen with all details of a particular girl in mind.
2. These days there is a statement jewelry trend in uprising. In spite of wearing heavy load of jewelry, women tend to beautify them with a single jewelry item. It can be anything like a bracelet, a necklace or a pendant. You can either get separate statement jewelry for your bridesmaids or you can just let them wear one single statement jewelry item; that will then also define the setting of your wedding.
3. Consider the bridesmaids dresses when selecting the bridesmaids jewelry. The dresses tell you a lot about the jewelry types that you need to get to compliment them. If it's a simple wedding dress then you can get more ornamental jewelry pieces. Likewise if the dress is heavily embroidered then you can get a pearl jewelry to make it look just perfect for your bridesmaid.
4. A balance is all what you will need to strike in the attire of your bridesmaids. They must not be in a line that separates them entirely. Otherwise it will look messy. There can be individuality of course and you need not select same jewelry and the accessories for them. But there must be a unison and harmony in their looks.
5. You can also choose jewelry items that can be worn to enhance the hairstyles of the bridesmaids or even the bags of clutches that are ornamented with some jewelry.