The color scheme is of utmost importance to make the whole wedding preparations look amazingly beautiful. Here are the tops wedding color trends for the year 2014.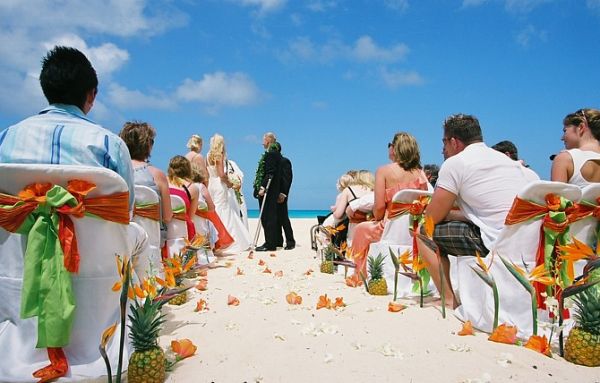 Orange + Green Color Scheme
This traditional and bold color pair is great for any time of year. It all depends on how you choose to use it. For a summer wedding, it can look bright when there are white accents ; for a winter wedding add in brown hues to create a warm and soothing color scheme. Try using orange flowers which will add vibrancy to the whole setting. Favorite picks for all are roses, calla lilies, and dahlias.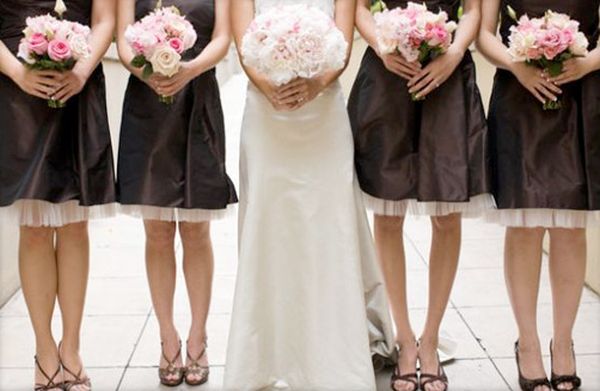 Light Pink + Brown Color Scheme
Exploit brown as the base color for table linens as well as the  bridesmaid dresses;  pink flowers such as roses, peonies, and ranunculus can be added as accents. The colors will also look grand on stationery. You can also create a classic look by using brown paper with a cute pink monogram.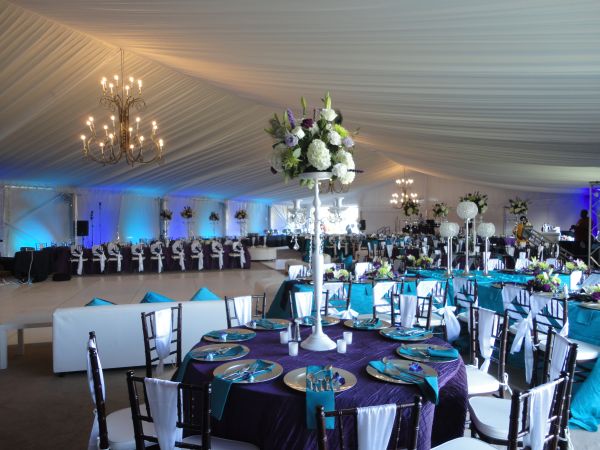 Purple + Blue Color Scheme
These sweet colors will be ideal combo to a spring or summer wedding. Mix deep purples and light blues for an graceful color combo. Do not shy away from mixing both colors in your bouquets, it will be so eye-catching!.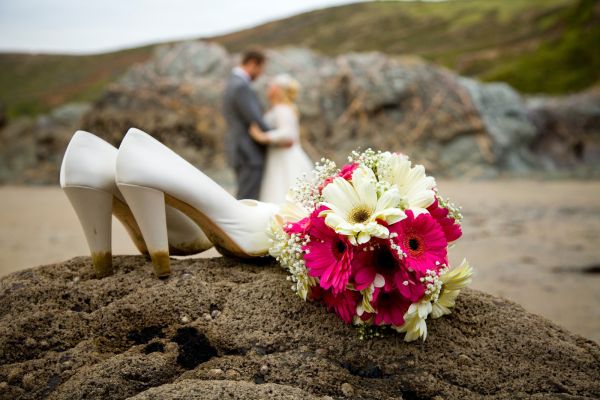 Cranberry + Bold Pink Color Scheme
Use black and white for the base colors so the bright accent colors add the right pop of color. A good way to achieve this look would be to fasten pink ribbons around black or white bridesmaid dresses. Splashes of pink and cranberry are wonderful for smaller accessories like napkins and favors as well.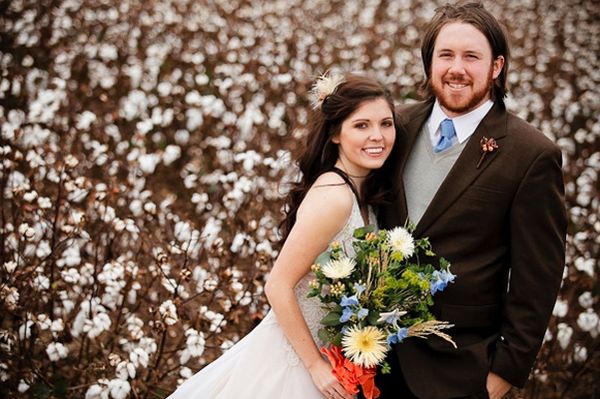 Brown + Green + Orange Color Scheme
This combo of intrepid, natural hues will work amazingly well in a fall or winter wedding. Use orange and green for your flowers  like hydrangeas, orchids, and roses. Deep brown or green bridesmaid dresses will go well in this color scheme. A suggestion is if you use deep brown for the dresses, a brown vest with a black tux for the groomsmen.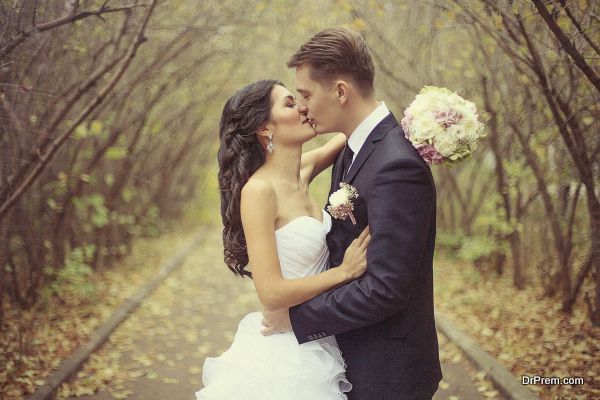 Black + White + Green Color Scheme
This is color pairing is so amazing for a modern summer wedding. Light green flowers, like the green roses paired with leaves in a bouquet, are a good way to accent a white-and-black wedding dress. Green dresses with a black sash will look so awesome on your bridesmaids, and accents like a black-and-white ribbon-wrapped bouquet add to the grace of this color combination.