Your wedding is one of the most important days of your life. Therefore, it is important to capture as many memories as possible on your special day. If you don't hire a good wedding photographer, what should be a joyous and happy day can turn into a nightmare. Today, we are providing you with five tips for hiring a good wedding photographer, so you can have amazing photos to show future generations for years to come.
Budget
Before you even begin your wedding photographer search, it is important to have a budget in mind. If you plan to get married in the US, expect to spend at least $2,500. However, even if your ideal wedding photographer costs more do not automatically assume that they will not work with your budget.
For example, if you are going to be doing a destination wedding, your ideal photographer may work with your budget because they have always wanted to visit the country but never had a reason to do so. Therefore, while you will be shopping around on a budget, always try to negotiate with a higher priced photographer before you automatically assume that they are out of your price range.
Research
Doing research may seem like a no-brainer, but so many couples fail to do their research on a photographer before they hire them for their big day. All wedding photographers are different and since this is an important day, it is important to take the extra time to list out different qualities and dislikes of potential photographers before settling for one.
For example, you will want to research the quality of their photos, their style, and the services that they include in their packages.  "Most all wedding photographers have a section of past wedding photos on their website for you to view. This give you a good sense on the style of that specific photographer," says Cameron Mackey a Cinematic Wedding Photographer.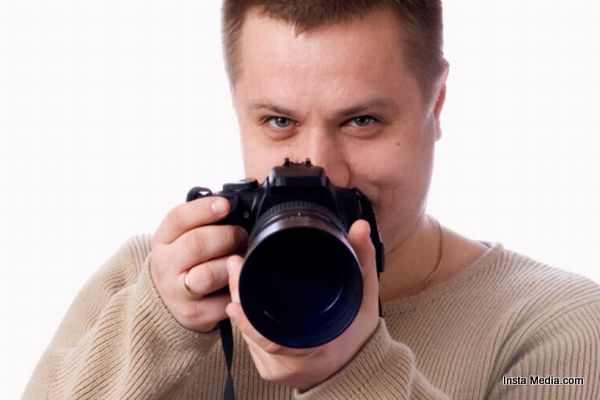 Be Firm with Your Expectations
You are spending your hard-earned money paying a wedding photographer; therefore, you should never have to negotiate when it comes to what you expect. If one photographer is unwilling to accompany your requests go to your next pick. Always remember, this is your special day and you deserve to get the moments captured that you desire. Besides, your wedding day will fly by and you need to be able to remember those special moments as if it was yesterday, even decades down the line.
Meet the Photographer in Person or Do a Video Call
While it is understandable that many of your wedding preparations will be done via phone or email, booking your wedding photographer is not one of those things that you want to do without a personal interaction. You have to meet in person or at least see each other visually so you can determine if you like their personality. Having a personal connection with your wedding photographer is what is going to keep their passion alive when it comes to providing you with the best wedding photos possible.
Sign a Contract
Once you have determined who your wedding photographer is going to be, make sure that you sign a contract with them that includes all of the agreed upon services. Verbal agreements may work for some things yet when it comes to your special day, it needs to be in writing so you can be confident that you are paying for/will receive everything that was agreed upon verbally.
What are your tips for hiring a wedding photographer?
Article Submitted By Community Writer