To make one of the most important events of your life, a cherishing memory do something creative and fun filled.
Bales of Hay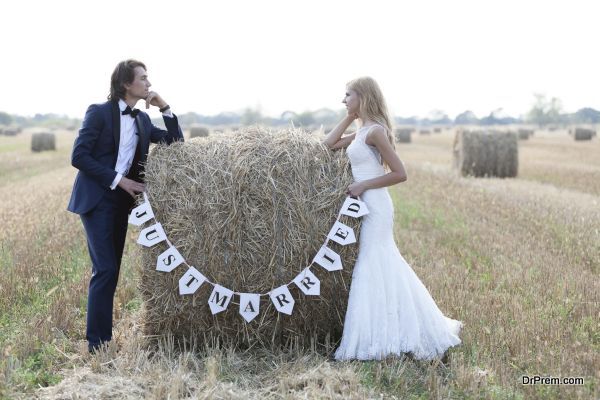 Don't worry the guests will not have to find a needle in this haystack. A lot of creative things can be done with hay. Like creating the bride and the groom with bales of hay is one interesting thing that can be done to amuse the guests. This idea will be easier to implement if the wedding is in a farm. The idea will be funkier if the creatures of hay are transported to the urban wedding destinations.
Big Tub of Beer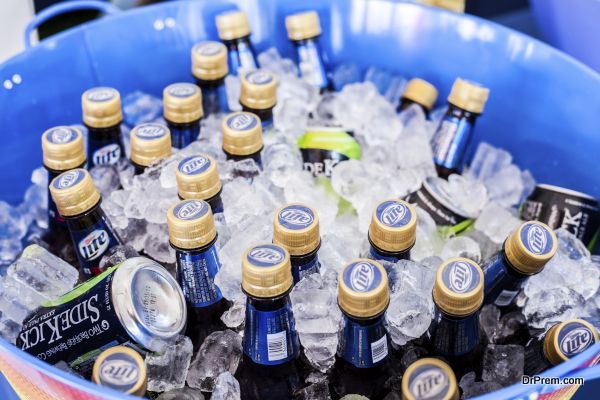 Beer is ought to be there, presenting it in a different manner will be nice. After all, the presentation makes a hell of a difference. A big washtub is decked up alongside the food. Beer is immersed in the washtub filled with ice. A plank card saying "BEER" is standing inside the tub. The whole thing gives a rustic look.
Goodies Filled Bag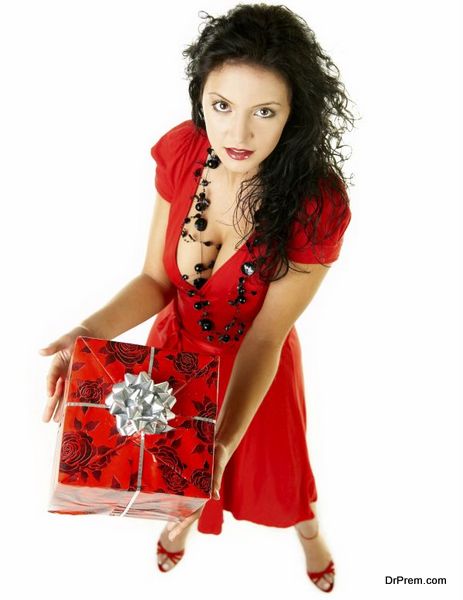 Guests are presented with a bag filled with a snack or an item of daily use. Now, the daily use articles placed in the bag could be customized or with a signature style. The snack could be anything the wedding destination is famous for. Ranging from a cosmetic item to a customized umbrella or a pair of trendy sunglasses, a variety of things are gifted in the bag.
Employing a Retro- Typewriter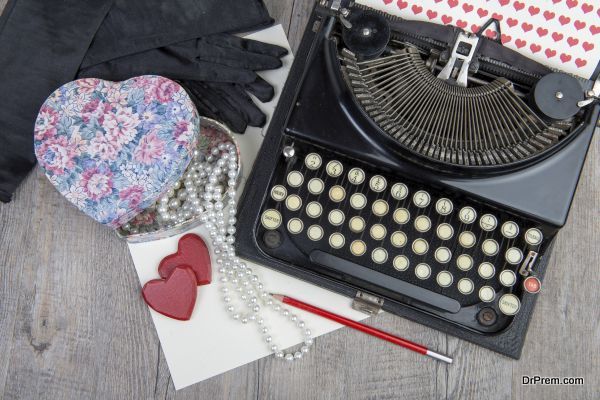 A retro-typewriter is placed for the guests to punch in for fun. Instead of keeping a guestbook for the guests to write their names, an old typewriter is kept for the purpose. Guests will be intrigued by the forget gadget. The children can be shown how work was done in offices earlier, most of them must have never touch a typewriter.
A Different Dessert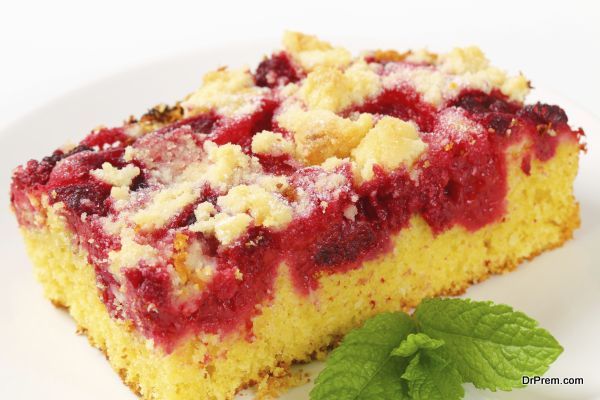 Who doesn't love a dessert? How about serving one that would be remembered for long? A basket full of berries with tiny flowers alongside is a creatively new thought. A raspberry cream cheese coffee cake or chocolate chip oatmeal cookies will water the mouth of those present for the occasion.
Caramelized banana puddings, mocha java cakes, fudge filled cheesecake, lemon curd cake and many more. The options for a non-conventional dessert are in abundance, pamper your guests with a cool choice.
If you want your friends to talk about your wedding, and the fun they had attending the event, you must apply the latest ideas to your wedding.