Your wedding day has to be perfect, so you make arrangements, look for the best wedding vendors. These ideas for light arrangements and designs are timeless and can add charm to the theme that you have picked: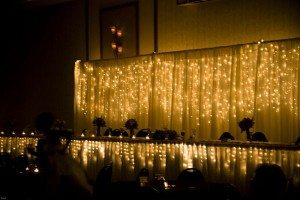 LED Lighting:
LED lights are a new trend; they don't consume a lot of energy and are subtle enough for any space. They also do not produce a lot of heat and there are also battery operated lighting forms that also that last longer than ten hours. You can also place them around places where you don't want loose wires laying around. Place LED lights around the center piece of the tables and let them flicker; this exudes a magical effect especially if the centerpieces consist of flowers.
Diyas and Lanterns:
Artificial lighting is suitable for weddings being held in the evening or night, but lanterns or diyas can be used at any time of the day. You can either place lanterns with LED's in them or have real lanterns hung on trees on or the tables. Candles, diyas placed floating on the pool or in earthen pots containing water will create a vibrant and dreamy look. Throw some flowers or petals around the candles, but ensure the diyas, candles or lanterns are away from inflammable substances or fabrics.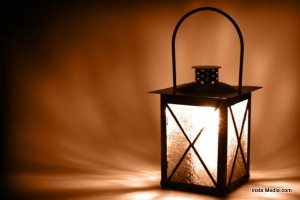 Lights and Drapes:
You could put up drapes of a translucent fabric in a pastel shade and thread small LED lights wrapping them in a warm glow. You can also use pin spot lights in different colors and aim the colored light at the drapes for a magical effect. Make sure that the drapes are of a single color as printed fabrics will look tacky.
Gold-Red Color Combination;
Gold, red and white are the classic wedding colors that offer styles and tradition, so picking a color combination in these colors is another trend. You will have to experiment till you get the right tone as very bright colors will just look gaudy. You can either go for very bright or dim effect; this adds a royal effect to your wedding.
Patterns and Projections:
This is a more modern take of the light-drapes décor; here you project patterns onto drapes of a single color.  This makes the place look brighter and creates a stunning visual, you can choose from a number of patterns or have your initials projected at specific points like the entrance door, or on a central wall.