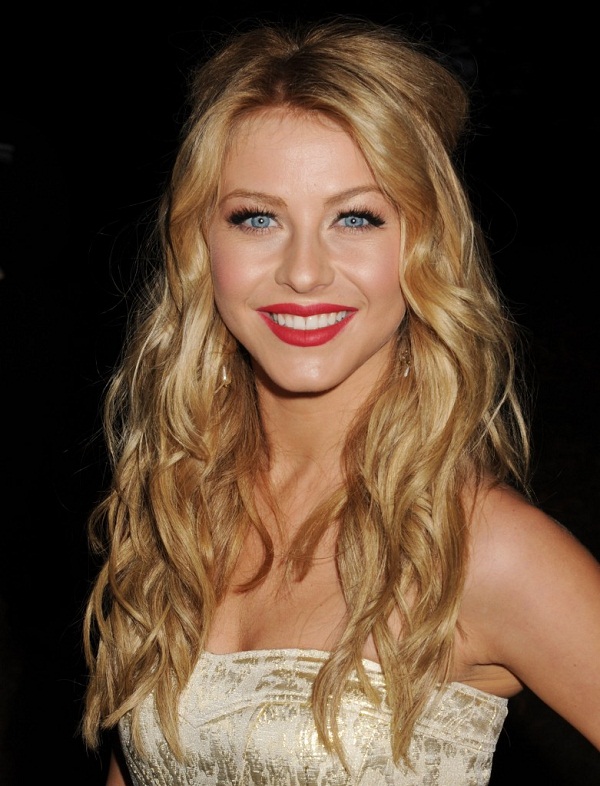 Many wedding hairstyles should be taken into consideration when planning a beach wedding. Since seaside wedding is accompanied with constant exposure to breeze, sun and moisture, you need to be aware that your hairstyle fits the weather perfectly and doesn't become a reason of embarrassment at your own wedding day. You need to select a perfect hairstyle that truly reflects your wedding gown and theme. However, certain precautions should also be taken in order to ensure that each strands stay in place and your hairstyle doesn't get entangled amidst the ceremony. Whether you are aiming for a formal coiffure or a tousled yet clean hairdo, here are some hairstyles to bring on the super-perfect effect to your bridal silhouette:
Wavy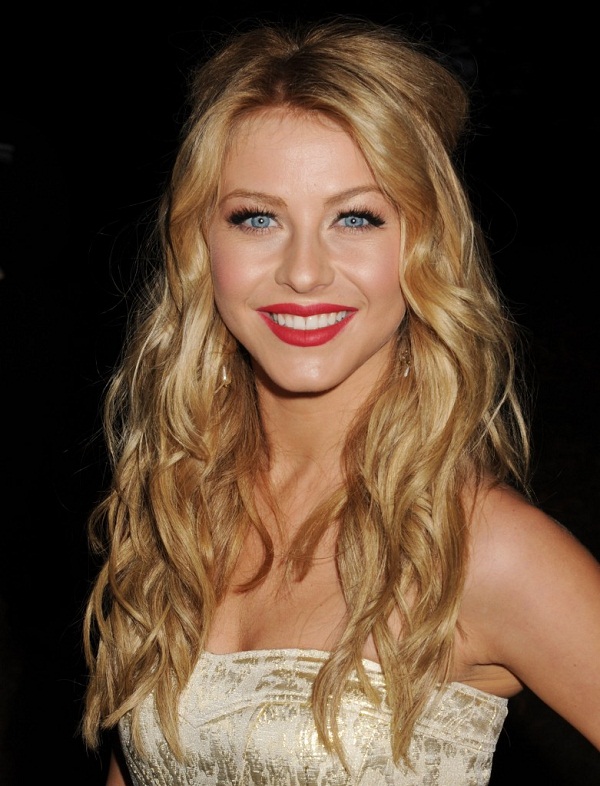 Perfect for beach wedding, a wavy hairstyle will lend your silhouette a totally laid-back, chic look. Even though they need certain adjustments, they can easily be made manageable for long hours. Few pins and a little hairspray is enough to the trick. To achieve a beach-perfect waves, be sure to apply voluminizer at the roots for more volume and dimension. For making naturally endowed straight hair, however, twist each damp sections of your hair using bobby pins. This will allow your hair to stay where they are. Curling your ends would be a great option to achieve a more polished bridal hairstyle.
Beachy Keen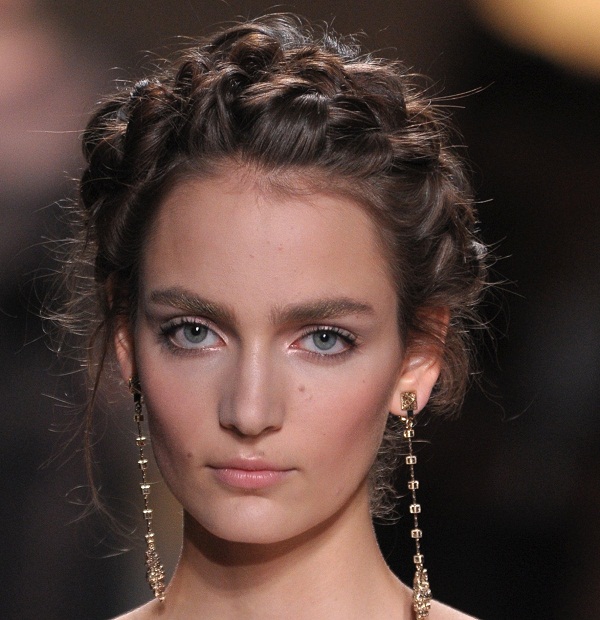 If you are looking for a hairstyle that perfectly complements the concept of beach wedding, then you must consider this beach-y up do. This hairstyle demands less work and time, meaning you can also master it in no time. To achieve this up do, firstly apply styling cream through your damp hair. Scrunch dry to flatter your hair for attaining texture, then make two loose braids. Finally, you need to coil your braids behind the head, and hold them using a bobby pin. Top it off with a narrow floral band for a beach princess look.
Tousled hair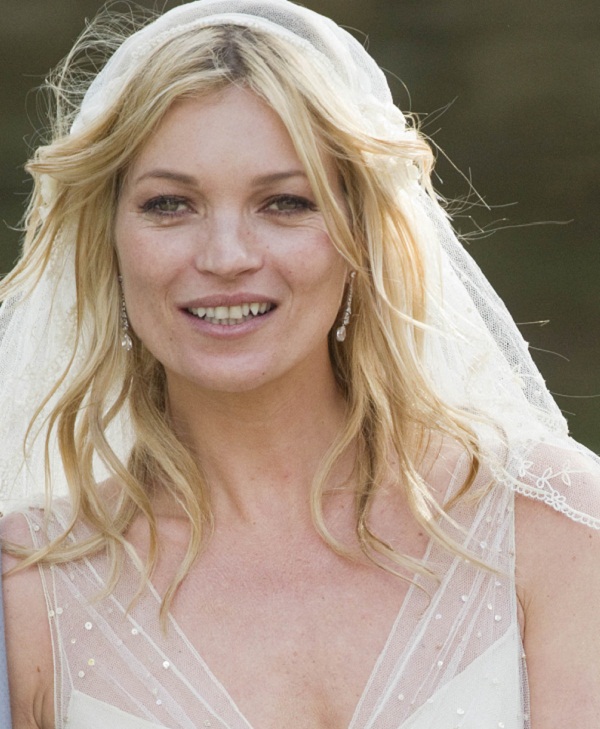 Consider some free-spirited hairstyles for your beach wedding like tousled hair or blown-out coiffure as they can make quite a fashion statement. Tousled hair allows you to shine throughout the wedding. To make chivvied-free tousled hair, begin with pinning up the top section of your hair and wrapping your hair around a curling top, from the bottom to the tip. Continue the process until every section has been completely curled in the bottom. Then, use your fingers to pull out the curls and finish the tousled hair look.
Updo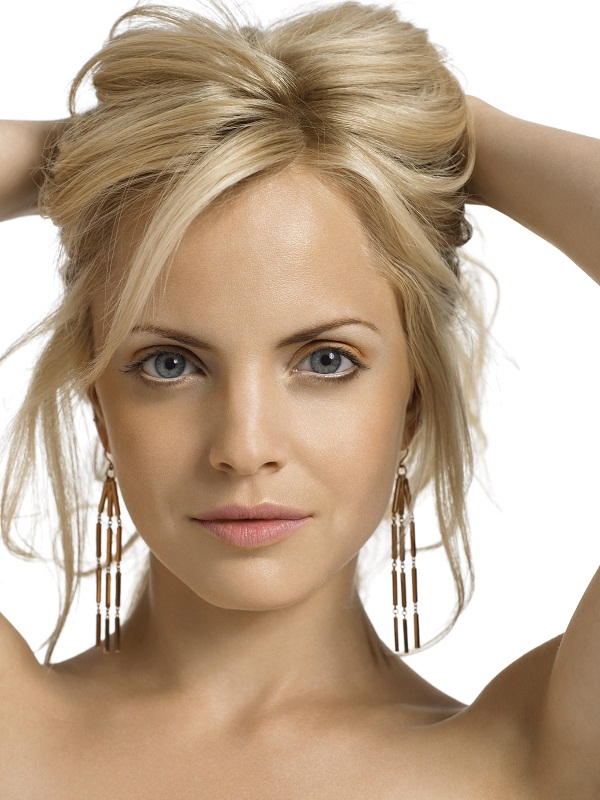 No hairstyle can actually induce the hint of sophistication to your bridal dress quite like an elegant up do. A rightly done up do gives you a proper beach fantasy look and, luckily, styling your hair into an up do is not that challenging. Either you go for a classic ponytail up do or a hassled-free up do, you are sure to receive oodles of compliments. Add some wedding accessories like pearls or tiara to look more fashion savvy.
Loose Bun with Flowers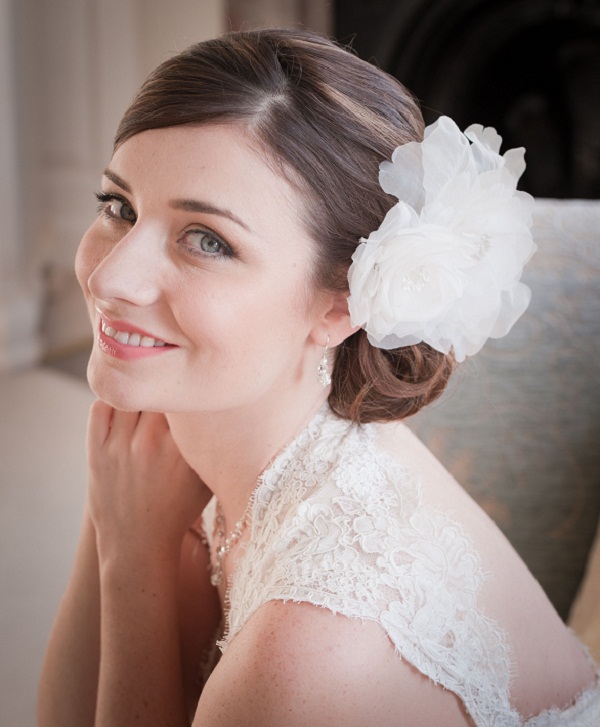 Another gorgeous hairstyle that work wonders for a beach wedding is loose bun with flowers. Since beach connects with nature, including something natural like flowers will accentuate your wedding dress. For brides with long or medium-length hair, this hairdo is causal, comfy and equally stylish. Moreover, this hairstyle is totally manageable, so you don't have to fret about breeze and damp.
Hippie Chic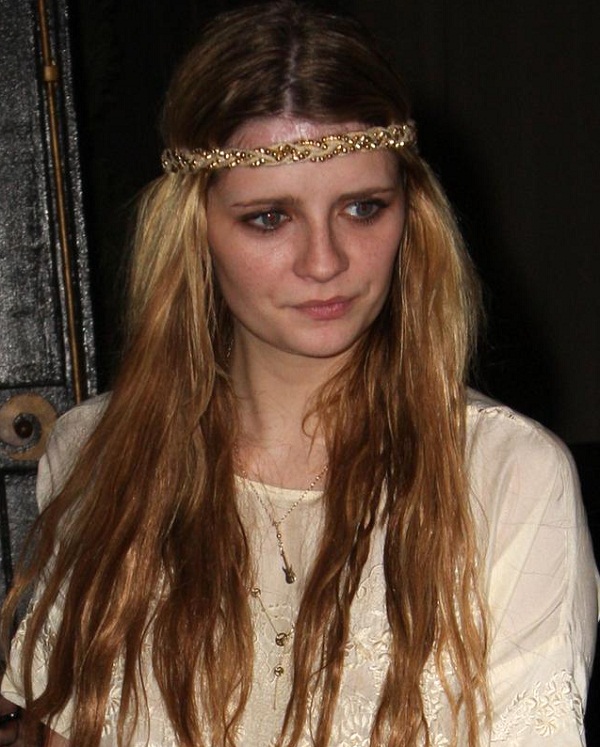 When it comes to seaside weddings, brides can also try on a tousled mermaid hair with a coral and shell mini tiara to create a hippie-chic look. For those brides who have naturally straight hair, but want to give a twist to their hairstyle, can opt for this style. Make sure to wear a shell crown to complete this look or else you might end up looking like a bridesmaid.
Floral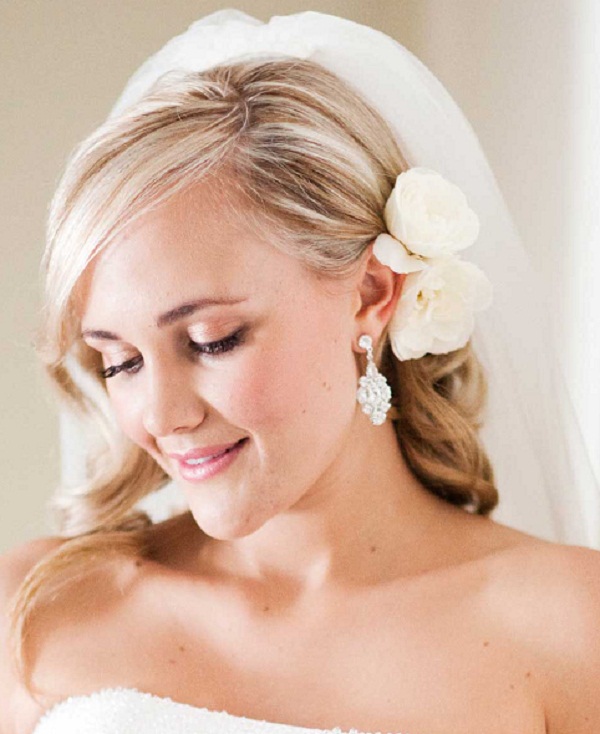 Whatever hairstyle you choose, wear some floral wedding accessories to get the va-va-voomy thing going on with your bridal silhouette. Not only will they blend with your wedding theme, but will also help keep your hair arranged. However, ensure that your floral accessory stays in the same frequency with the style of your dress. You can shop for them in vintage craft shops, bridal shops or online stores.
Half Up, Half Down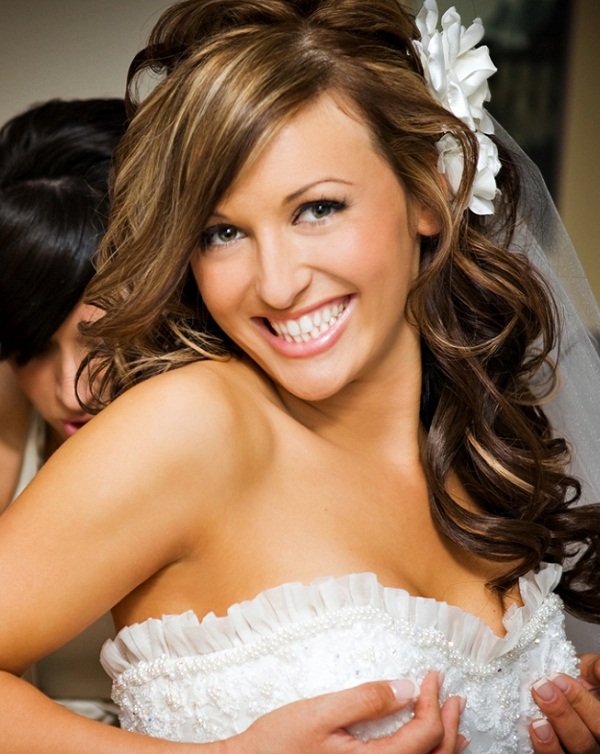 Thanks to Kate Middleton for reviving up the somewhat forgotten wedding 'do: the half up half down hairstyle. This red-carpet favorite hairstyle has been continually donned by various A-list Hollywood celebs like Megan Fox or Jeanene Fox, and is also a good option for beach wedding. For a more modern take, side swept your hair and let some strands of hair fall to your face to exude some free-spirited vibe.
Flipped-out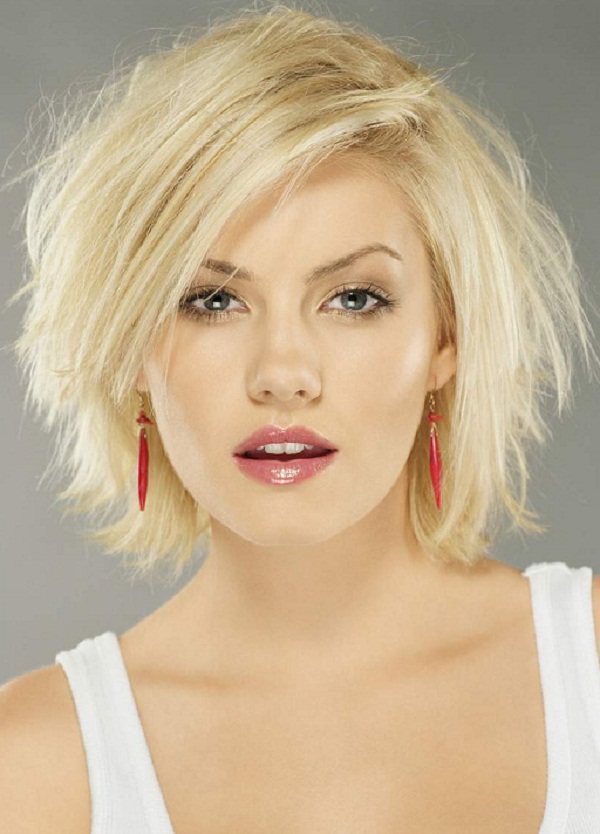 For the fall's hottest bridal look, look no further than a flipped out hairstyle. This voguish hairstyle is extremely texturised and can be created by cutting your hair to the mid-nape and then flipping up in the rear. To add pattern and dimension to your hairstyle, always slice through the ends and layer it out through the perimeter. Even though this hairstyle takes time, but if you want to get something exquisite and stylish, it's worth the wait.
Messy Up Do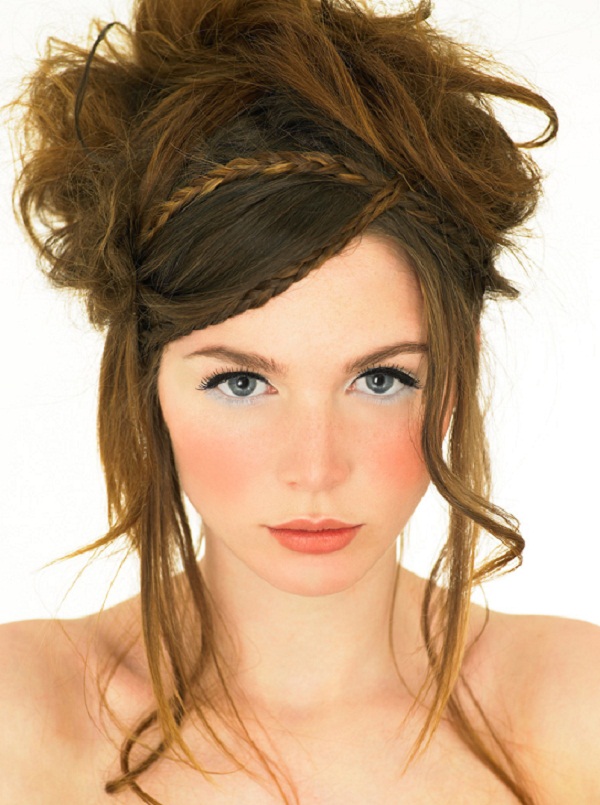 While messy up do might look ideal for formal indoor weeding only, you can always add the fun element to such up dos in order to get a feel of perfect beach wedding hairstyle. This hairstyle usually suits on wavy and curly hair, so if you have straight hair, hot rollers will do the trick of creating waves and curls. Brides with curls should also use curling iron to emphasize their curls more precisely. To ensure that this 'do doesn't get more messy as the day progresses, make sure to use a heat protection product, right before curling your hair. Either tuck a flower on the bun or wear a floral beads around your mid- both ways you will look hot-and-happening.