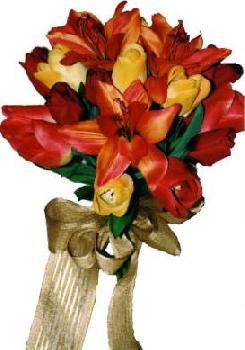 Bridal bouquets form a very integral part of the wedding ceremony. A bride can't think of a wedding devoid of any flowers.
Now you got to decide which flower you want to have exclusively for that special occasion. There is lot of florist in the market to guide you. But remember that you don't leave the job for the eleventh hour. Make sure that you book the florist at least three month's prior to the wedding.
Here is a list of some of the famous florist. Check it out.
http://www.alittlewhitechapel.com/html/bouquets.html ">Roses
Traditional/trendy/customized bouquets