Want to make your wedding a little different? Well, instead of hiring a hall or a wedding venue in your area, why not try something different. There are some places, which may not be a common wedding venue, but are worth giving a thought. Let us check out a few unusual places that can be a good idea for an unusual wedding venue
Longford Barn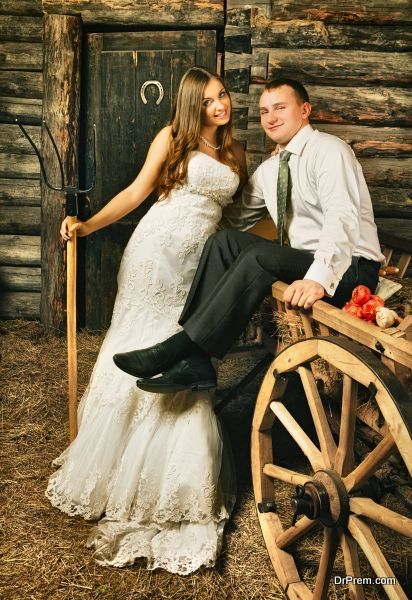 Located in Wiltshire, the Longford barn is another unusual place where you can plan your wedding. If your wedding is taking place between the months of April and September in Wiltshire, then you can surely consider renting out this space for your wedding. Right from a nice cocktail bar to a fire bit and even a live DJ or band, your wedding can truly be a success in the most different manner.
The Museum
Some museums allow people to rent out the space after business hours. You can find out if your local museum has a provision for that and make the plans accordingly. You can also request a tour guide to be there so that the kids who attend your wedding can be kept busy. This place will be perfect for some good wedding photography.
The botanical garden or conservatory
Another unusual place where you can plan your wedding will be the botanical garden or the conservatory. Just imagine being in the midst of nature and getting some good background drops that are natural. With so much of greenery around you, it will make the perfect place for an outdoor summer wedding.
Hire a boat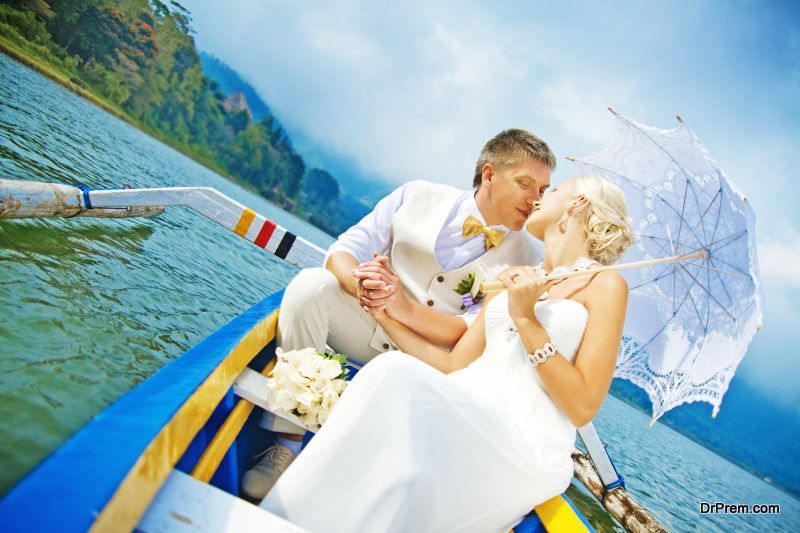 If your wedding is a very closed affair, then a boat can also be a perfect way to get married. Depending on the number of people you plan to invite, you can hire a perfectly sized boat and keep your wedding and reception together. For your menu, you can have different kinds of preordered snacks and drinks if you want.
The theme park
Another place that you can have your wedding would be the theme park. Not only will this give you a chance to have your wedding in a different location, but you can also have a lot of fun by going on the various rides.
Edinburgh Zoo
If you are having your wedding in Edinburg, then the Edinburgh Zoo is surely a beautiful wedding venue. It has enough of space to cater to a wedding that has around 50 guests in the list. You can speak to the concerned authorities to find out how much it will cost you and what facilities come in the package.
Brookhall weddings and cottages
Located in Lisburn, the Brookhall weddings and cottage is a place that can accommodate 90 people easily, in the 12th century; this place was initially a wedding church. In the 21st century, the place was restored again and now offers couples a change to have their wedding in the old church and use the barn for their wedding reception.
The Dalby Forest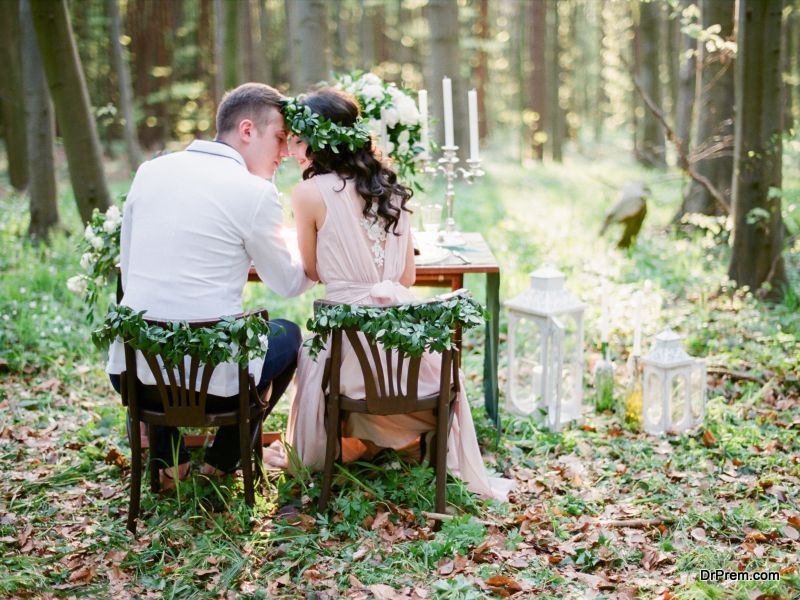 The Dalby Forest is another perfect space for an outdoor wedding. Not only will you have a lot of fun in the outdoors, but you can also enjoy a nice day with your open-air wedding. The forest café not only specializes in different types of barbecues, however, they also cater to various kinds of buffet styled catering. This will make a perfect location for your forest themed wedding.  You also have camping grounds so that your wedding venue can also become a perfect spot for a camping with your friends and family after the rest of the guests have gone. For further details about the different packages available or for any other details, you can contact the authorities and plan your wedding accordingly.