Organizing a perfect wedding doesn't mean that you have to spend a lot of money, with some easy wedding hacks for a bride and right wedding tips, your day will be smooth and tension free.
Here are some useful wedding hacks for a bride one should take into consideration before planning their wedding.
Planning an outdoor wedding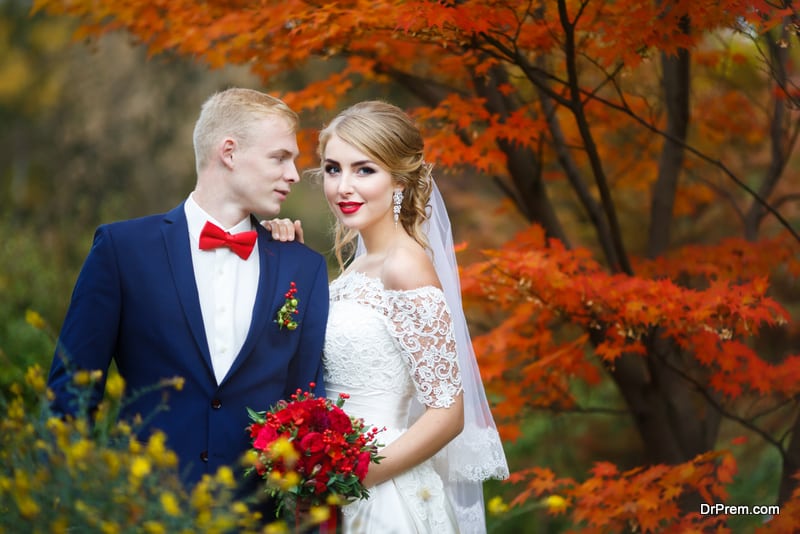 If you are planning an outdoor wedding, it usually becomes difficult to make the place hygienic and bug-free. The first thing we should keep in mind is using insect and mosquito repellent so that the guest should not feel uncomfortable. There are numbers of perfumes that doubles as an insect repellent. Like Victoria's Secret bombshell. The bugs and insect will stay away and moreover the guests the guests won't be bothered by an unpleasant smell.
Wipeout spots from the wedding dress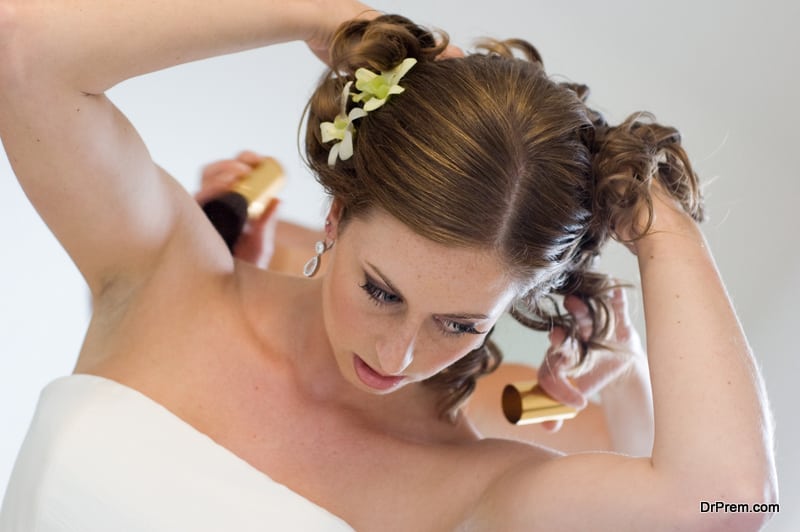 White has to be the color on your wedding day. A large number of people go for a white dress for their wedding. But maintaining white through the event can be a big task. But you don't have to stress out too much on your dress as it's not a big issue, if the bride or groom wearing white carries dryer sheets with them. This is the wedding hacks to prevent disasters and that help you wipe off deodorants marks or any wet marks in case of any. It will save you in getting into problem.
Set up a separate email address for wedding communication
Wedding arrangements have lots of communication through emails. And it gets difficult to short out between your work emails and wedding planning communication. There are some wedding hacks you should know of so that you can apply while planning one. It is advisable to set up a new and separate email address to use for only wedding messages. So that you don't have to search through all the emails to find out your hotel booking bills or catering related information. Being organized is the key to any occupation. This will help save you time and energy which you can make use of in other work.
Saving on music for a later function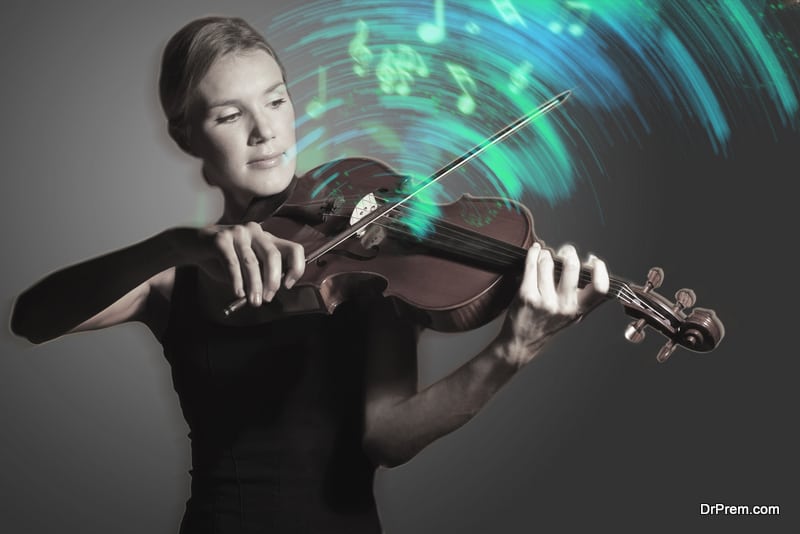 Music is the most important aspect of your wedding. The environment has to be filled with nice and soothing music. For the music, you can use your iPods or your computer to play music in your wedding ceremony and cocktail party. It will save you a lot of cash. You don't have to hire the big and loud music system to your wedding where the guest will only listening and mingling to the music. There's no use of spending too much on the music on your wedding, instead, you can use that money to spend on the music during your reception party where people will actually enjoy and dance to the tune. So it will be worth having that music for your reception party.
Save your wedding dress.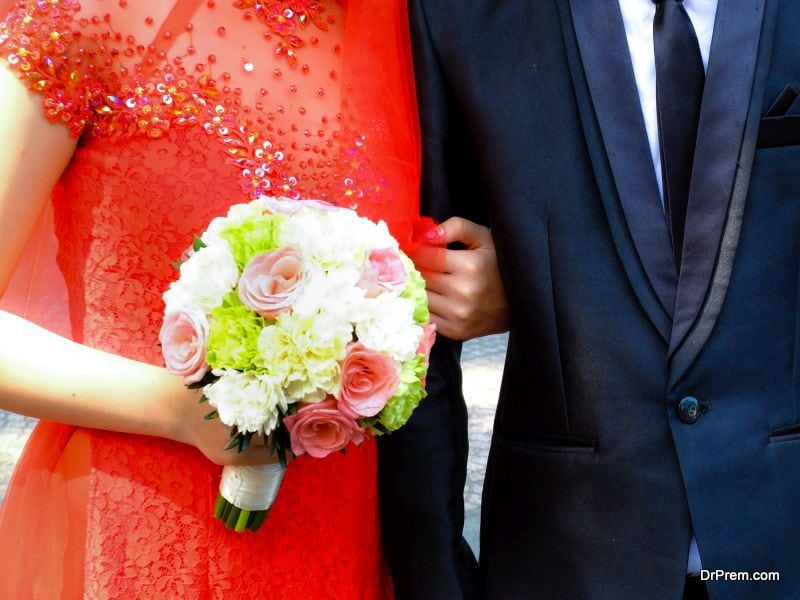 Wedding are the ways to celebrate and to dance. You really don't pay attention to what you are holding in your hand while dancing to the beats. In case you have spilled red wine or a cocktail, there are wedding hacks to prevent disasters. Dump a pile of table salt on the strain right away. The salt will help drawing out the wine in a big amount and you can have the remaining stains professionally cleaned later on.
Use slip on protectors, if you want to wear stilettos for your wedding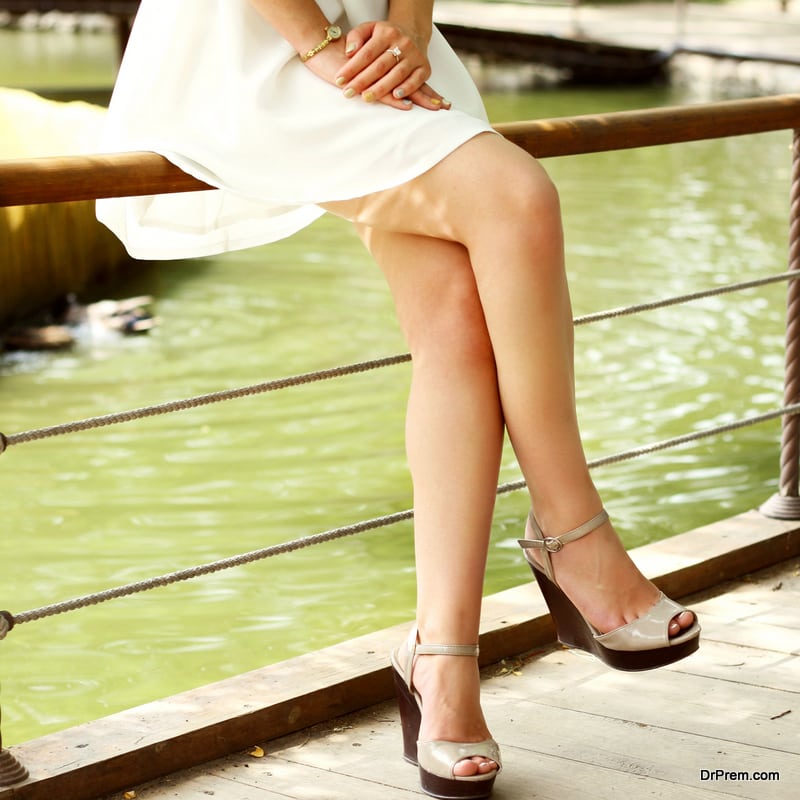 This is one of the best wedding hacks to prevent disasters. Wearing your heavy dress with a choice of your stilettos without tripping is hard enough. Balancing both can be a difficult job. But you can make your life easier with this little slip on the protector. With this, the surface of the base of the heel is increased so that you won't sink and so you can take the step easily. You don't have to worry that you'll get stuck when you are wearing a heel protector. It is comfortable and a life saver. 
The magical veil weight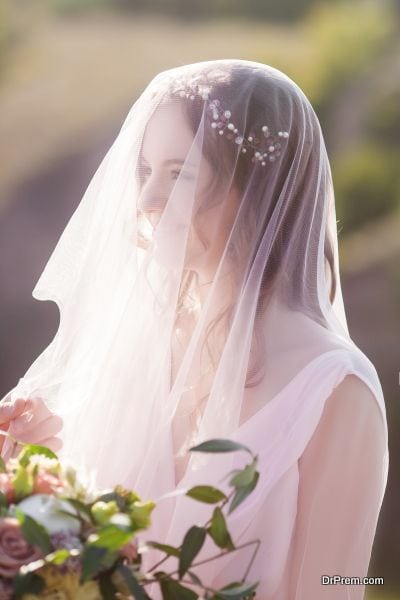 Maintaining your veil and keeping it from flying in the outdoor wedding theme is hard. Usually, there is the wind at the outdoor ceremony, which can lead your veil to fall and make your veil goes haywire. So, why not using veil magnetic weight to keep your veil in place. This is best Creative weddings hacks 2018 and you don't have to put an eye on your veil every time. There are so many beautiful veil weights available in the market. You can choose according to your choice which mixes well with your wedding outfit. It looks beautiful and works wonderfully.
Real-time photography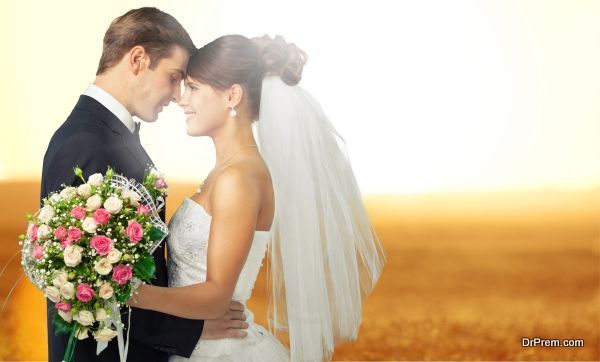 People spend so much on their wedding pictures and photos with professional photographers. This is the one Creative wedding hack 2018. Have your photographer to only photograph the major ceremony. Take only the ceremony pictures to save cash. You can personalize your wedding album by using real-time pictures. Just ask your friends and family to take candid shots and pictures. By this, you can give a personal and unique touch to your wedding and wedding album.
Cakes for all purpose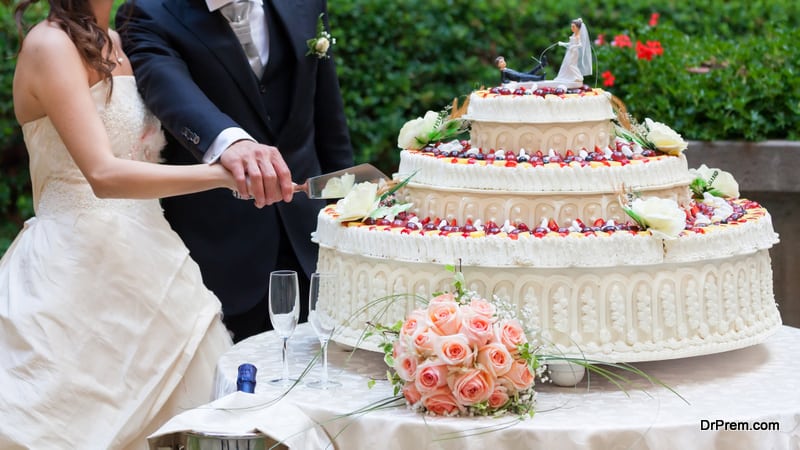 This is the best way to give a nice and happy end to your wedding celebration. Have a personalized and three-tier cake for displaying and your cake cutting moment and go for a big sheet cake hidden in your kitchen for all your guests. This way you can serve everyone and will not cost you tons to spend on your wedding cakes.