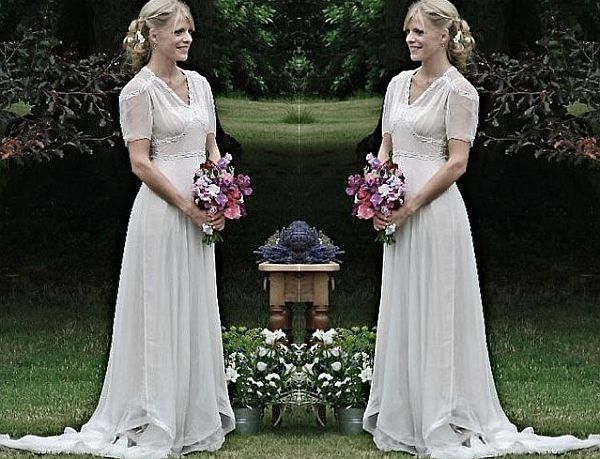 There is something special and glamorous about wearing a vintage wedding dress. While, there are many reasons to opt for vintage apparel for your wedding day, a classically elegant and a unique look is on top of the list. However, for those who have not been blessed with a grandma's gown, finding a perfect one is not an easy task. Listed below are some of the vintage wedding gowns that are sure to offer an exquisite look to the bride-to-be.
1940s V-Neck Vintage Chiffon Wedding Dress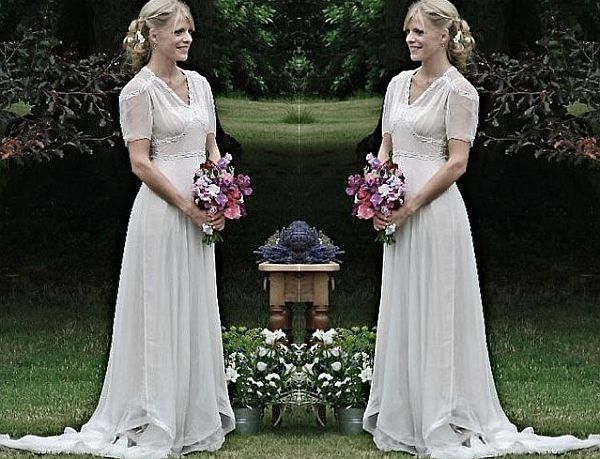 A simple yet elegant short-sleeved vintage wedding dress made of chiffon fabric. Available in variety of colors, it comes with A-line fitting and a V-neck. Its empire silhouette will not only make you look taller, but will also give you a perfect slim fit by camouflaging a thick waist. The best deal about this wedding dress is, that it can be made to order in any size. At present, you can purchase it online at a sale price of £ 151.12.
A-line Strapless Court Train Satin Chiffon Vintage Wedding Dress 2012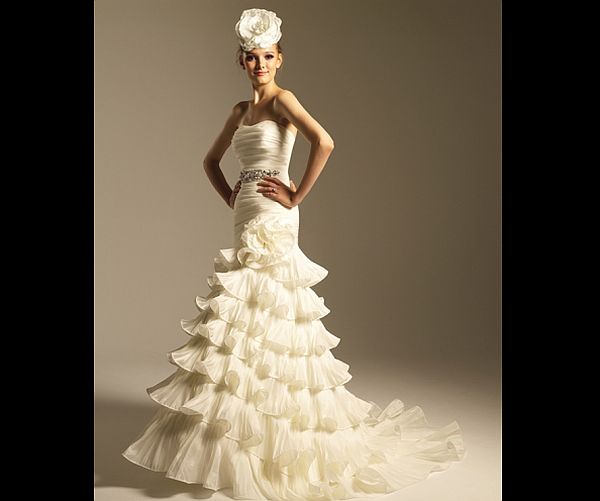 This A-line court train vintage wedding gown is perfect for the brides looking for something absolutely stylish and noble. Embellished with flower jewelry, it is made of satin chiffon with a backless fitting and a strapless neckline. Currently available at a discounted price of £190.77, it is made to order and takes approximately 3-4 weeks for delivery. However, urgent and customized orders are accepted as well, both at an additional cost of £ 21.78.
1950s princess Vintage Short Sleeves Wedding Dress knee length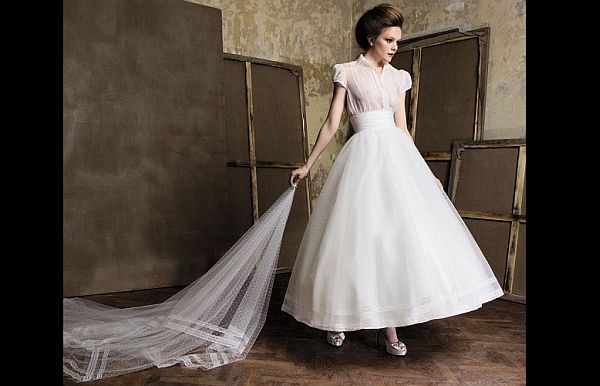 The 1950s was an era for style, and it is common for brides to opt for a wedding dress inspired from the 50s. The goal of the wedding apparel is to turn a lady into princess for a day. And as the name suggests, such is this short-sleeved knee length wedding dress. It features a beautiful organza bodice and can be made-to-measurement free of cost. Available at a special price of £ 221.98, it is available in various color options and offers international shipping as well.
Late 1930s Early 1940s Deep V Long Sleeves Vintage Wedding Dress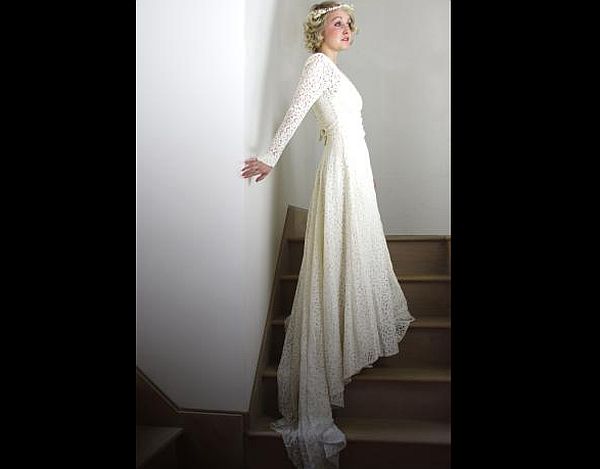 Inspired from the late 30's and early 40's, this one is a trendy yet classical wedding dress. The entire dress is beautifully laced and features a deep V-neck, and a fitted bodice. The cuffs of the long sleeves are embellished with the colorful floral buttons. Hooks and poopers are used to tie the back of the gown. While the lower back of the gown displays mid length train, the lower front flares out beautifully. As this stunning wedding dress is completely made of delicate lace, a separate satin slip is offered with the gown. Available at a price tag of £ 975, it can be certainly regarded as a fairytale dress.
Empire Scoop Neckline Net Lace Romantic Vintage Wedding Dresses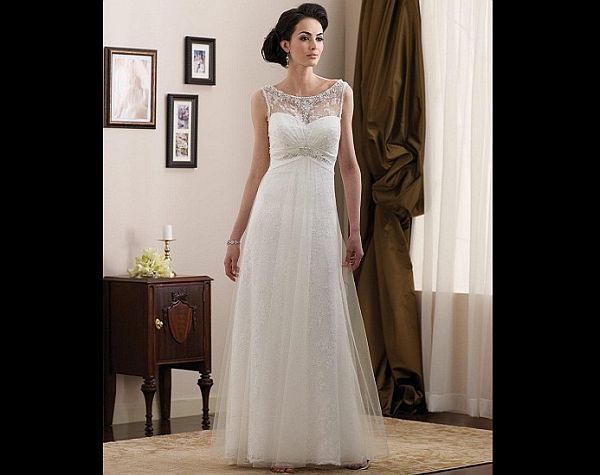 Priced at £ 156.98, this is a sleeveless romantic vintage dress ideal for summer weddings. The gown has an A-line silhouette and is made of satin lace from inside and a net skirt is attached outside. Its empire neckline features a sweetheart cut in the inner train and lace scoop in the outer train. Bodice embellished with beads, this floor touching dress can be a dream-wedding gown for any girl.
1930s Wedding Dress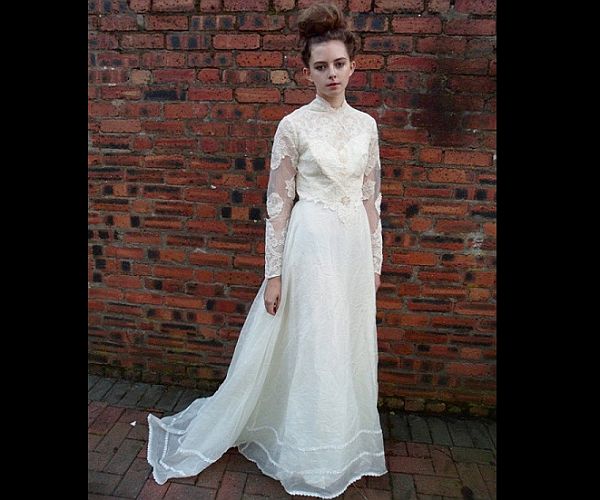 Fabricated in the 30s, this beautiful vintage wedding gown is done in divine lace and beading. Small buttons are used to decorate the back and the cuffs of the dress. Available in beige color, it is truly a remarkable piece and can be bought at a price tag of £ 300. Those having a waistline of 26 inches and a chest of 32 inches can buy this small train gown online for that big day.
Elegant Vintage Style White Fall Winter Lace Wedding Dresses with Sleeves SKU-119035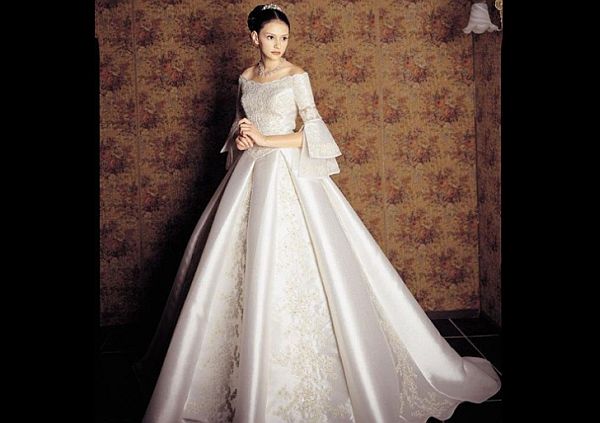 This handmade elegant vintage style wedding gown is most suitable for winter weddings. It features off shoulder flared sleeves and is available in standard bridal white color. Victorian royal hem is embroidered with gold lame, beaded flowers and lace on the entire gown to further enhance its beauty. Zip is provided at the back to fasten it. A cathedral petticoat can be bought separately with the gown to give it a full skirt look. It can be customized as per size and is sure to flatter almost any girl.
1940s Vintage White with Silver Wedding Dress Long Sleeves & Train XS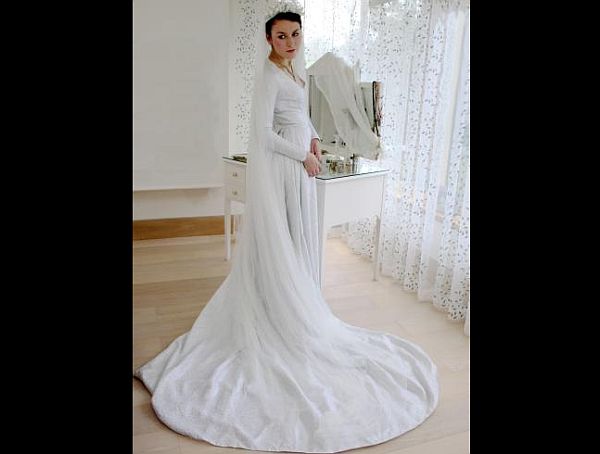 Tailored in 1940s, this gown is available for purchase at a price tag of £ 850. Even after being in existence for so many years, the condition of this white and silver gown is extremely fine. Long and fitted sleeves of this vintage gown make it ideal for those who are less comfortable wearing revealing wedding gowns. It features a deep V neckline and is adorned with frill at the cleavage. Its long and wide train makes it a perfect fairytale dress. Overall, it is truly an extraordinary piece of apparel that is sure to offer you that unique look.
Vintage Ivory Cowl Wedding gown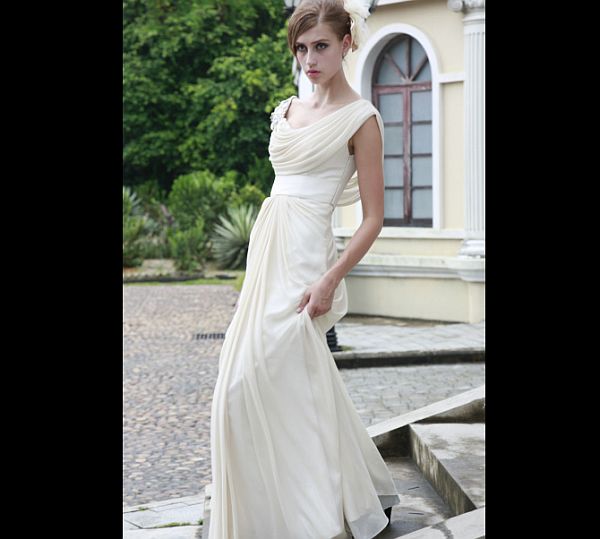 This vintage ivory tone gown by elliotcllaire london is a perfect and elegant wedding dress for the bride to be. Made of chiffon, it features A line silhouette, cowl neck, floor length skirt, and a belted waistline for that slim look. Otherwise available in a white color, the dress can be made to order in any color and measurement. You can buy it online for £ 285.
Luxurious New Design Strapless Sweetheart Taffeta romantic vintage wedding gowns with lace coat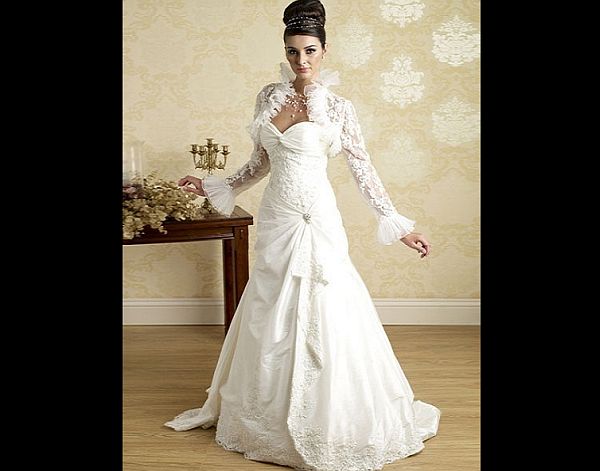 Priced at £ 157.32, this wedding dress is made of beautiful taffeta pongee lace. It has an empire waist and due to its strapless sweetheart design, it can be called a romantic vintage gown. It also features A-line silhouette and is decorated with pleats and appliqué at the bodice, while the lower part is done with embroidery. A separate lace coat is also included to enhance the divine look.