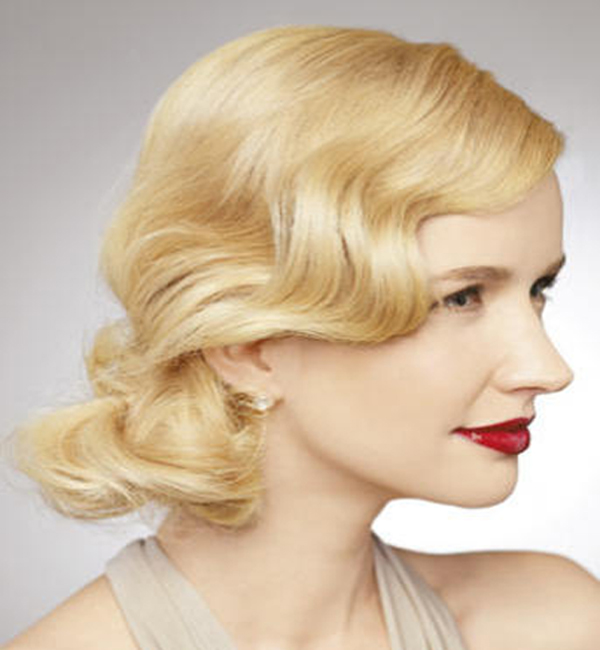 Vintage hairstyles also known as Victorian hairstyles are among the very few hairstyles which are thought of. If you are going for an epoch style wedding theme and you have a dress which has a vintage touch to it then you most definitely need a hairstyle to suit it. This kind of style has been studied and tried by many for years. One who loves the 50's era would want a hairstyle that is unique and has been famous in those times. Presenting you with a list of some of the vintage hairstyles you could have at your wedding day. As they say old is gold.
Wavy hair in a low loose bun: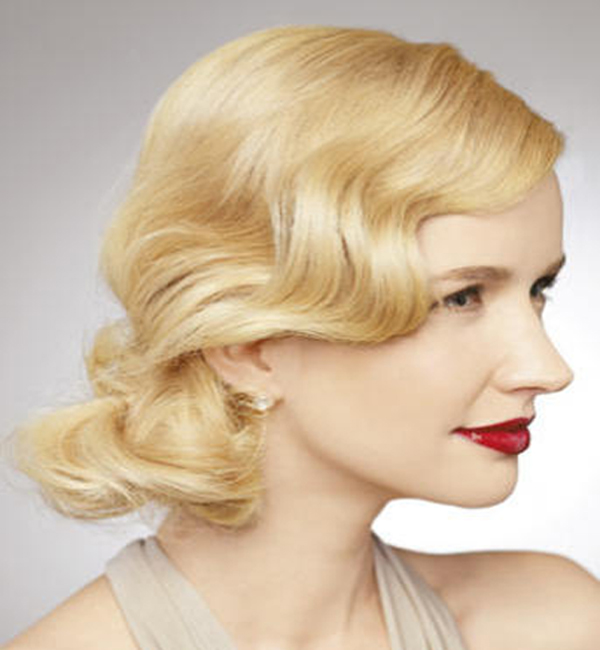 You are planning on going for the vintage style wedding. This is the best hairstyle for your backless dress and it definitely gives out the democratic look you could desire. You could have very elegant light makeup done up to match and just a deep plum red lipstick. The hairstyle is wavy from top to bottom and then tied up into a low bun. It is not a tight bun and not to loose in order for it to open up. You could either wear a tiara or even a clip with some pearl or crystal classical design.
Short wavy vintage hairstyle with straightened side bangs: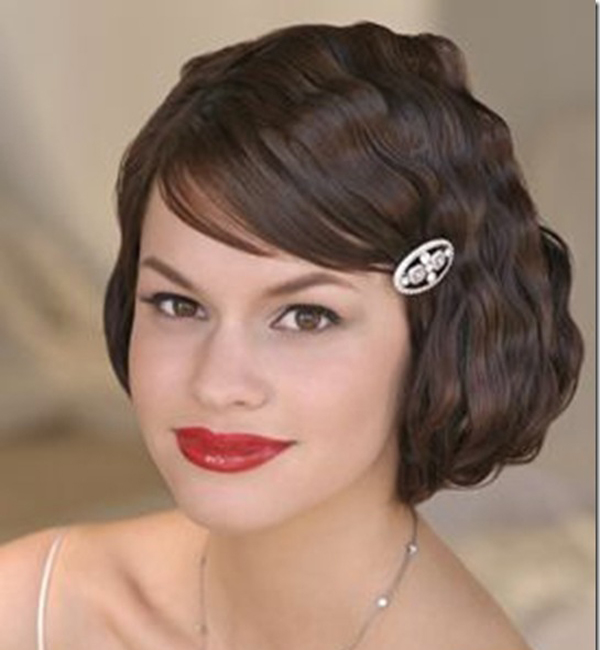 This lovely hairstyle is quiet fast and easy to get made. Especially if you have small hair, you should definitely try out for this when you want a Victorian hairstyle and are going to follow the whole epoch theme. The idea of going archetypal is great as you could test out so many hairstyles and most are bound to look great on you. You could pair it up with a flower wreath and look stunning. The hair is set inwards with waves and has side bangs to mix it up with a modern look. The side bangs are straightened. Holding the hair back with an elegant traditional clip would do you justice.
Side hairstyle straightened from the top and inward and outward curls at the end: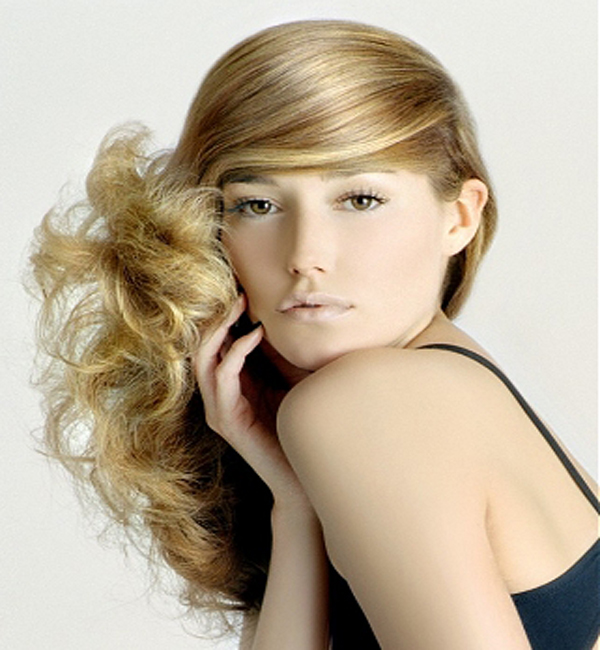 This is one of the most unique hairstyles you could come across. It is an old kind of style extremely great for a woman getting married in the church. A windy area would not suit this hairstyle. Make sure the hair is first straightened from the top, and then brought to the side. The hairstyle is first in layers then it is blow-dryed. Depending on the hairstyle you choose you could have some of it with the ends turned outwards or inwards. Then using a hair mousse and gel the hair is set on one side of your head. It is a gorgeous haircut which would have all eyes on you.
This classic hairstyle has the hair tied up at the back: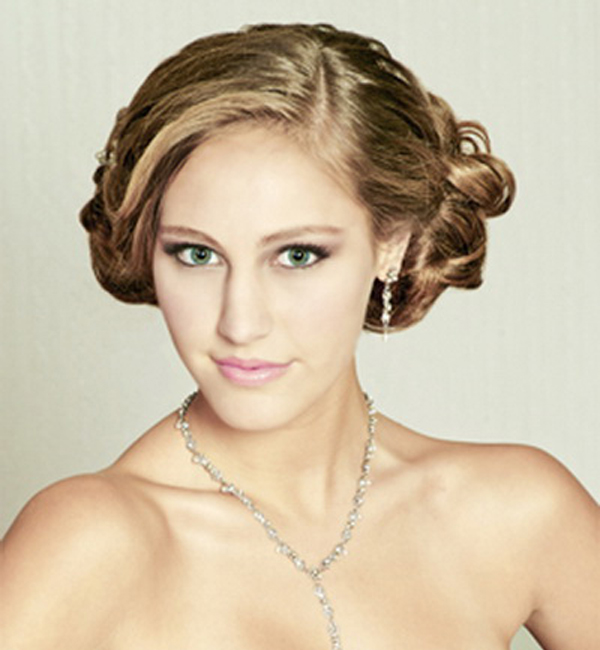 This hairstyle again suits woman with short hair and it is easy to manage. You can have the hair tied up it is more like a rolled up hairstyle except it is without rollers in your hair. This hairstyle is a definite classical hairstyle and it is quiet elegant too. It is a side parted hairstyle with slight waves. The hair is rolled up and pinned with and elegant headpiece. The stunning light make up and a flowery head piece would do the trick of making you look aristocratic and traditional.
Open French fringes wavy hairstyle: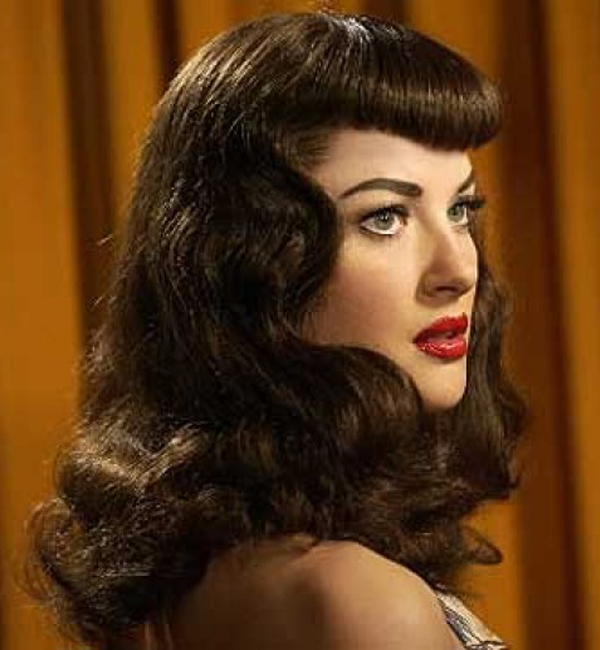 This is a very common and well know antique look that almost every actress of the 50s or 60s era has had once in their lifetime. If you do not mind leaving your hair open then you can surely get this easy style for your big day. It is a simple permed wavy hairstyle which comes till the shoulder's and is accompanied with French fringes. Attach a clip on veil to it or a tiara with a veil attached and you are complete.
Side parting let down shoulder length curls: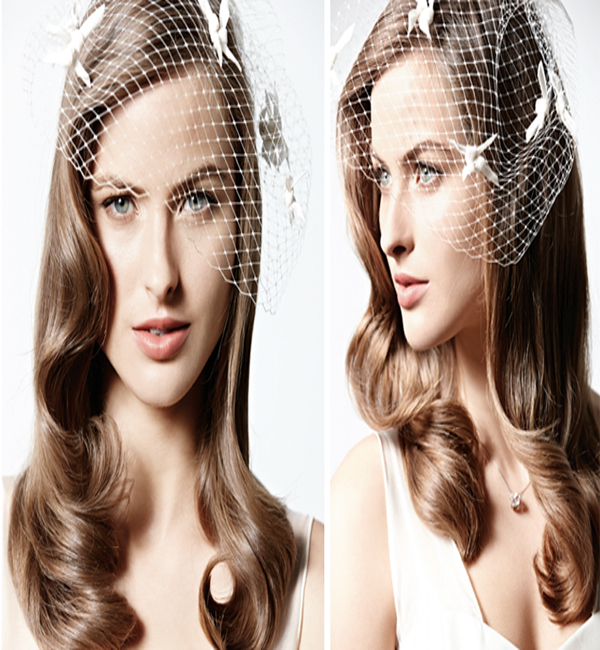 This hairstyle has stunning open free curls which will stay as they are for the entire day of your big day. This is a stunning hairstyle and if you are well accustomed to leaving your hair open than you should go for this hairstyle and allow yourself to be pampered by this amazing eye-catching classical appearance. Make sure the curls are not tight. It is a side parting look and remember that vintage hairstyles are not to look heavy. This would give you highly pleasant look.
Open let down waves without parting: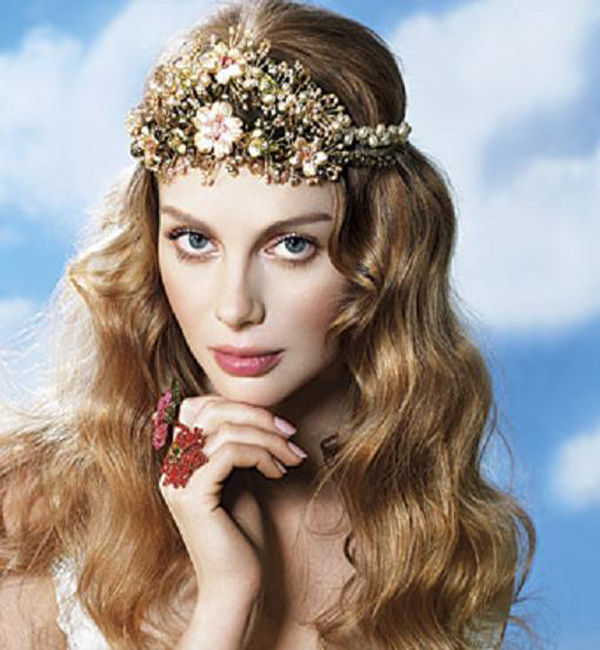 if you have seen a hairstyle which is any more elegant than this then go for it. This hairstyle has so . much that speaks for it self. It is a simple open hair style which falls gracefully over your shoulder's. This is for those who love to keep their hair open. they are simple waves.pair it up with a wreath or a any other Greek style headpiece and you are complete with your stunning vintage look. You could tie it in a bun if you chose to, to make it appear more classy.
Pin up loose classical bun: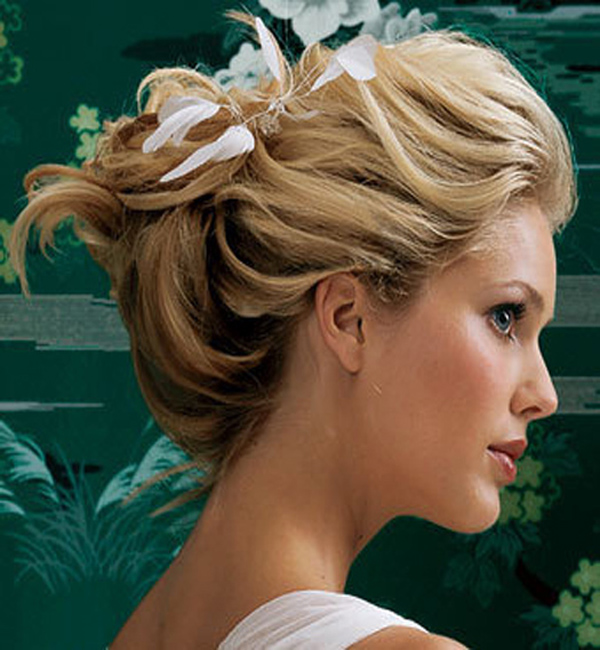 This hairstyle may look tough, but get it done up by a hairstylist and it will be perfect. Letting your hair pinned up in a loose up-do is a great idea for summer and beach weddings. You could have this wonderful old fashioned look and kook great. Have some wonderful head pieces preferably flowery and antique looking. Your hairstyle will not exactly be straightened out and then put in a bun. The vintage look always had waves.