The wedding day is a day which each and every girl may dream of, right from her infantile years. A wedding day is the day when everything has to be just perfect, starting from the decorator flowers to the wedding dresses, to of course, make up. The wedding dress is but the superficial element of beauty, a generalized material that could be worn by any woman. However, makeup is something that runs along a finer code of conduct. It is the element that will bind your dress to you, the ethereal edge on which not all who can dress can walk.
Celebrities of course do look fascinating, with the exceptions of a few times or two, so here are some inspiring makeup tricks that do look good on them, so why not you?? To try, that is the keyword.
Rooney Mara, in her film, the Girl with the Dragon Tattoo, has succeeded in looking hideous as was expected of her. However, under more normal circumstances, she actually looks the doll that she is, wedding her porcelain white complexion, with natural eyes, a touched up cheek blush and strong matte red lips. This may be the exact look if you are wanting to look the shy and demure to-be-wed.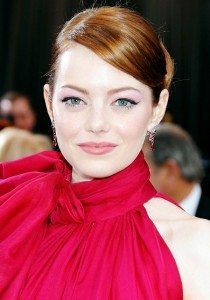 Emma Stone looks fascinating, letting her natural skin tone overwhelm the entire look, but interfering where needed, adding a smoky and dark tone to her eyes, adding the drama to her entire look. Add to that, a lightly done, rose pink lips and you get an angel trapped in a mirror.
Scarlett Johansson is always in her patented look, of having a strong matte red touch on her lips. With that, leaving her cheeks untouched, allowing the naturalness to flow forth, she does up her eyes with a thin touch of liner and a silver shadow to accentuate the black tone. Talk about dramatic mystery!!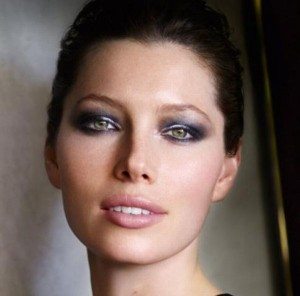 Jessica Biel is the definition of sophistication and simplicity merged into one, when she couples sophistication in an electric silver eye shadow and kohl-lined eyes, to simplicity in a nude gloss over her lips. Just the exact thing you want in case you are looking top represent an image of dignity.
Blake Lively is gifted with that golden mane of hers, which shines forth in all its glory. She complements her golden braid with a golden glow to her cheeks and finished up the entire look adding a metallic pink colour to her lips, along with lightly touched up eyes.