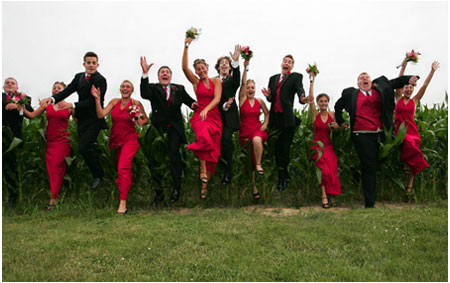 Let us do away with the hard-core traditional wedding styles and try out some funny ways of celebrating the wedding day with lot of mirth and merry-making activities.
Why not try out something different and happening that suits your life style as well? So here, we go with the innovative ideas:
Wedding Rings
Gold is evergreen; you can pick up one anytime. Diamonds as usual are women's best friend. Platinum is posh and chic. This is for the brides-to-be.
Now for the handsome hunks: Tungsten is the hot favorite metal these days for men. You will find them all over at e-weddingbands.
Wedding Outfit
For the brides, strapless gown are in hot pursuit: the floor-length design all done in intricate, fancy beadwork, pastel trimmings and embroidery and slightly satin accentuates are in demand too.
For men it is all but a revolutionary shift to morning coats, in either gray or black shades or the all time favorite tuxedo.