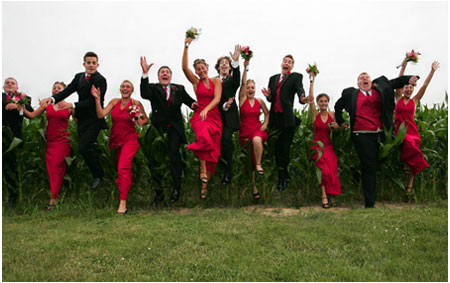 Wedding Transportation
Wedding transportation is again a very tricky thing. Supposedly, you have ordered for a limousine so that you have a grand entrance to the venue and the company has already informed you that in case you call off your wedding you will not get back the money that you have already paid for the services. The best thing to do is to cover this too, because there are many insurance companies who will be more than happy to cover it for you.
Wedding Photographer
You are not always that lucky in case of wedding photographs. Who knows that the camera that the chap had been using suddenly goes off and does not seem to work at all. Do not be too sure that the person will return you the money. There are many kind of insurance, which helps you in hiring a new photographer at once and even covers the cost of all the re-takes of the event.

Unpredictable Weather
This is the worst of all situations. If you are planning to have an open-air wedding and by all possibility a garden wedding and the weather goes mad, you definitely are not left with any other option, but to cancel the wedding. None of the vendors will refund you the money that they have already utilized for the services that they are providing. In case you have not insured everything, that will be the biggest mistake of you life because you have to plan everything right from the scratch and will end up exceeding the budget twice than you would have ever imagined.
Via: DIETFORBRIDES