Royal wedding might be over for the 'Royal couple' of William and Catherine but it looks like it is still an unfinished affair for their fans. This can be very easily speculated from the fact that the 'William and Kate Royal Wedding Giftset', which includes a set of two plastic figurines of the both in their wedding day attire is all sold out in America even before it has actually gone on sale! These beautiful looking Will and Kate Barbie dolls were first released earlier in February 2012. This set will hit the stores on 29th April,2012 which will also be the first wedding anniversary of the royal couple. A set costs $100 but it appears that those who want to get these Barbie dolls will have to wait for a longer time now as the orders have all been placed.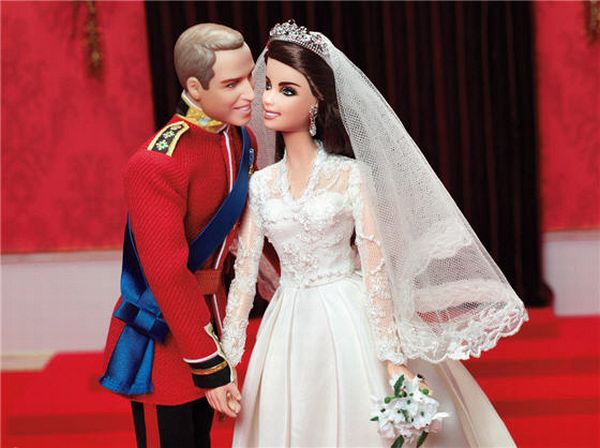 The 'William and Kate Royal Wedding Giftset' has been a brainchild of a designer named Robert Best who has also previously created the 'Grace Kelly Bridal Doll' and the 'Mad Men Barbie Dolls'. Yet again the designer has been successful in creating a wonderful Barbie doll set. The dolls features all the resemblances to the royal couple. It has the same replications done of the wedding dresses that were worn by both William and Kate when they tied their nuptial knot last year in London. The figurine of Duke William has the Colonel of the Irish Guards uniform complimented by the blue colored sash that he wore on the big royal wedding day. On the other hand, figurine of Kate has the cute looking miniature version of the wedding gown that she wore on the same day.
Though the online shoppers were kept with a limitation of reservation of five sets of doll per order but even then the toy company has gone exhausted with all the doll sets it created.