You've both said 'I will', had your first dance, cut the cake and done all the other things on you spent months planning for…but now comes the inevitable aftermath. Getting everything straight after a wedding can be a hefty job, with tasks ranging from the immediate to the long term and more; all of which need to be dealt with.
To help you avoid the post-wedding blues or getting frustrated with having to sort these things out, in this post we take a look at some of the logistical issues which inevitably pop up after a wedding, and offer helpful advice for dealing with them.
The Clean Up
While it's very unlikely that you as a couple will have to clear up following your reception, at the end of the day it has to be someone's job. The clearing up required can depend on what you have had provided by the venue and what you brought yourself, so anything from the following list may need dealing with:
–          Tables and Chairs
–          Flowers and Decorations
–          Music/Band Equipment
–          Food and Food Waste
–          Gifts
If you've hired a function room and the owners have supplied most of the above, more often than not they will also provide the cleaning and tidying. If this is not an option, during the planning stages designate groomsmen, family and friends to take responsibility for a particular aspect and leave it with them.
Storing the Memories
There is inevitably a lot of garbage to get rid of after a wedding, but you won't be throwing everything away; there are things you'll want to keep as tokens to remember your big day. In this useful guide from Safe Store you can find lots of different examples of items you might want to keep, and tips regarding how best to preserve and store them.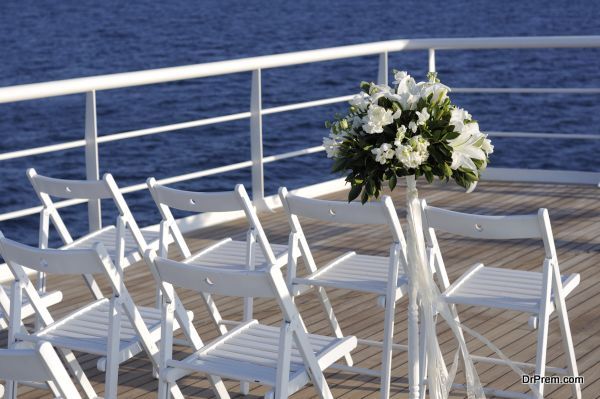 Sending Thank You Messages
For all the gifts you receive from family, friends and guests it's polite (and expected really) to send them thank you messages. This may seem self-evident, but if you have a big wedding this can be quite a laborious task. So to streamline the process, get some postcards printed with a template message, perhaps with a picture from the wedding and the date, and then all you need to do is write a name and address.
Changing your Name
If either or both of you are changing your names, then you need to make sure this is made official. Everything from passports to driving licences and insurance documents need updating, otherwise they can be classed as invalid and you may face a fine. You'll be pleased to hear that many of these can be easily changed online or at the Post Office.
So be sure to take on board some of these useful tips and you can ensure you start married life without any unnecessary stresses.
Article Submitted By Community Writer