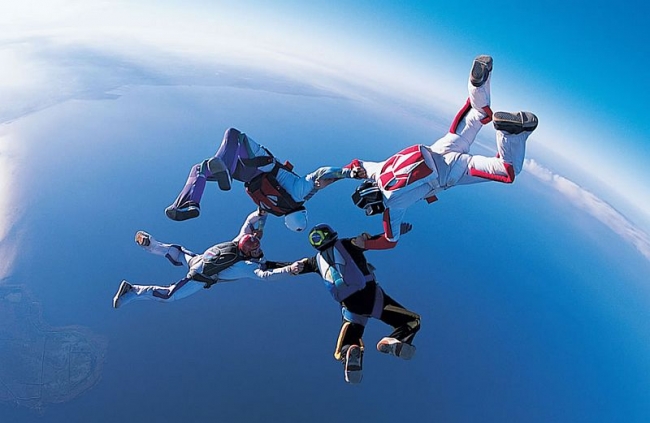 So, you are getting married and with all the excitement and romance that is running through your veins but there is also an uncomfortable feeling of your bachelorhood ending. Soon the endless boozing nights will be gone, hanging out with your friends and enjoying TV night long will be gone and so will be your freedom to do certain things completely your way. So, how about celebrating the last few days of bachelorhood in the best way possible? Here are some adventurous bachelor party ideas that can give you a complete kick before you walk down the aisle.
1. Surfing
Heading toward the beach for all the fun is always fun and when done along with your friends, it just adds to the mood. So, to spend a fantastic day with water activity and loads of fun just grab your wet suits and head towards the beach. If you don't know how to surf, then you can easily take some learning lessons and have a great time. Remember that it is the last time you can do something without taking permission from anybody so try to make the most out of this opportunity.
2. Bungee jumping
Have you ever tried out bungee jumping? If heights are something that doesn't bother you then this is one activity that you should surely try out. There are plenty of schools out there that can easily teach you how to bungee jump. Imagine yourself in the sky with complete freedom. Can there really be anything compared to that?
3. Skydiving
If you and your friends are looking for complete thrill and adventure, then skydiving is also a great option for enjoying an activity filled bachelor party. Simply try falling towards the earth completely free. It is absolutely fantastic. Just figure out a good airplane and take the dive from the sky. Some people feel really afraid as it is truly an adventures activity but one thing that you should keep in mind is the joy and satisfaction you are going to get after doing a skydive.
4. White-water rafting
One more fun water activity to enjoy is white water rafting. You don't need a long vacation for this. Just go out with your friends over a weekend and make it out rough with the rapids and a night of camping under the stars. You can have all the single men fun that you want. You will find a lot of companies who offers very well guided, pre-planned rafting trips and that too on some very reasonable prices.
5. Race the heat
If you are fond of speed and never miss out on any match, then enjoying an opportunity to race through the track is something that is hard to pass. Spend a day at race car driving school and spill out all the anxious energy that you have. This way, you are having a good time, with no cops to escape and are also safe.
6. Deep sea fishing
Your fiancée must be chatting away in her excitement all the time and you definitely need some silent time out. What better way to keep things quite, other than fishing. It is a great way to bond with friends and also catch some great fish to grill on a lazy afternoon.
7. Scuba
You don't have to live close to the beach to know scuba diving. But you can definitely go for a small vacation with your friends to enjoy the last days of your bachelorhood. Probably this is going to be your last vacation out with your pals, so make it best of it.
8. Rock climbing
Rock climbing is a very good activity to burn some energy and also have fun at the same time. Today, you can easily do rock climbing indoors, not that it makes it any easier. But yes, it definitely makes it more convenient to find a spot. However, if you can do it outdoors, nothing like it. If you and your friends are lacking the experience then go bouldering rather than the steep rock climbing.
9. Trekking
Find a close by destination and enjoy a nice comfortable trek with your friends. It will give you the time to catch up on all the lost time and give a chance to talk it out. Keep away all those electronic devices that just steal the fun away.
10. Golfing
Finally, a bachelor party activity that is peaceful, a little less rash and sophisticated. But if you can really do it in style, then golfing comes with practice. On the first day, you would probably find yourself hitting the trees rather than looking for the hole. But with a few days of training, things can get pretty much cleaned up.