Wedding is one such occasion for which a person waits for his/her entire life. Everyone wants their wedding day to be special. In Switzerland itself, there are so many spectacular wedding chapels and churches. People often get confused about where they should have their wedding. Mentioned below are some awesome wedding churches and chapels in Switzerland, where you can celebrate one of the happiest moments of your life.
Chüematt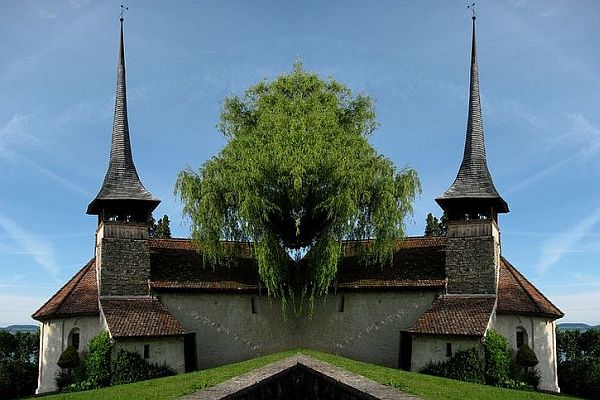 This is a lonely chapel and is located inside the beautiful Lötschen Valley. This chapel was established way back in 1654. This magnificent chapel is ideally suited for one of the best and most romantic weddings. The place is away from the regular noise and pollution. The place is quiet and the surroundings make this place really a magical place to get married.
Bettmeralp Chapel at Bettmeeralp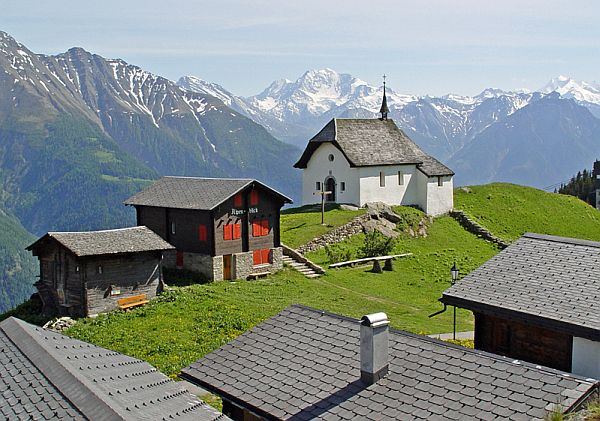 The chapel is located in the mountains which add on to the fresh air to make the occasion even more boring. This is actually located 2000 meters above the sea level. Beemeralp has this village where you can find this magical chapel. The location is just perfect for wedding. Apart from the fresh air, the place offers beautiful scenery of the 4000 meter height peaks which will surely leave you enthralled.
Deutsche Kirche at Murten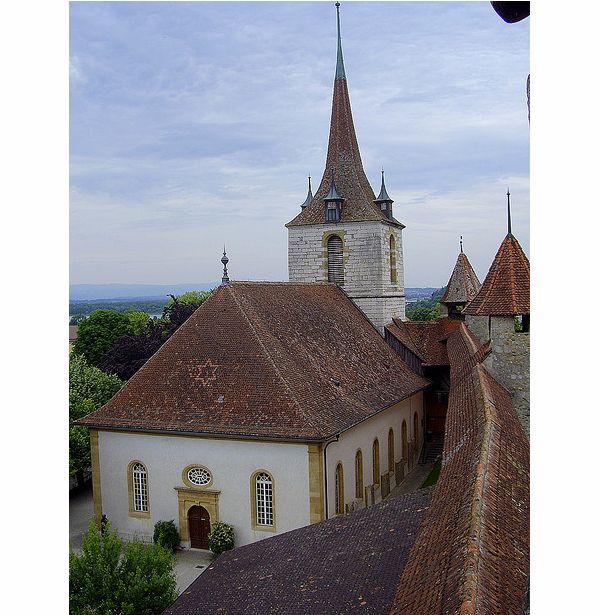 It is actually a German church built on the inside ring walls of the medieval town. The interior of the chapel would make you spellbound. It really is impressive and looks awesome. The pulpit is richly carved and adds on to the beauty of the place. The choir stall is also amazing. Hence this chapel is another awesome place to carry out your wedding ceremony.
Three Castles at Bellinzona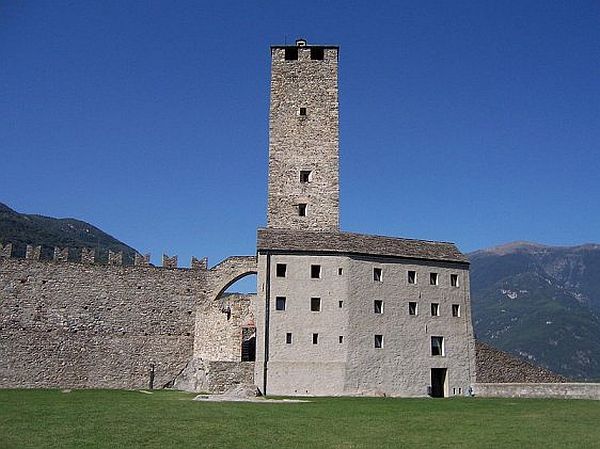 If you want to get married in a castle Belinzona is the place to be. There are three castles and you can have the most special day of your life spent in a castle. These castles are specially arranged for wedding purposes. Bellinzona again offers an awesome place to get married.
Church Sant'Abbondio at Sant'Abbondio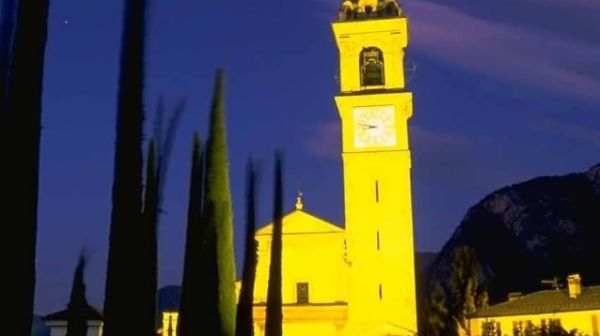 This church is situated just outside the city centre. It features two windows in a section of its cupola. Earlier the place was used as a resting spot for travelers. Nowadays it has been converted more into a wedding place. This also counts for one of the most amazing places to get married.
Santa Maria of the Snow at Furgge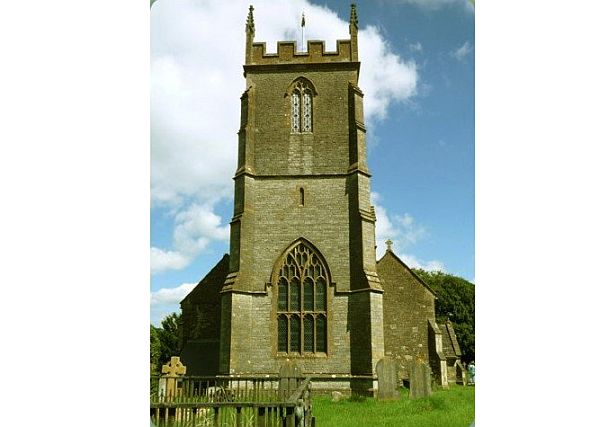 It is a building made of stone masonry. It was built on one of the gently sloped hills. The castle was established way back in 1662. Nowadays the castle is used more as a place for wedding. If you want to have a feeling of history eched to your wedding ceremony then this is the place where you should be. Also remember that a castle provides more space than any big auditoriums which you can get on rent.
Church Einigen near Thun at Einigen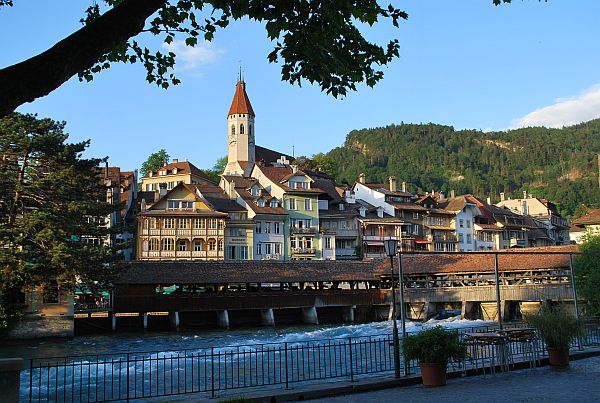 This church has stories behind it. According to the legend this church is actually the mother church of 12 churches of Lake Thun. The church has its beautiful history and thus the wedding at this place makes it even more special. This has become a popular wedding spot recently.
St. Jost Chapel at Ennetbürgen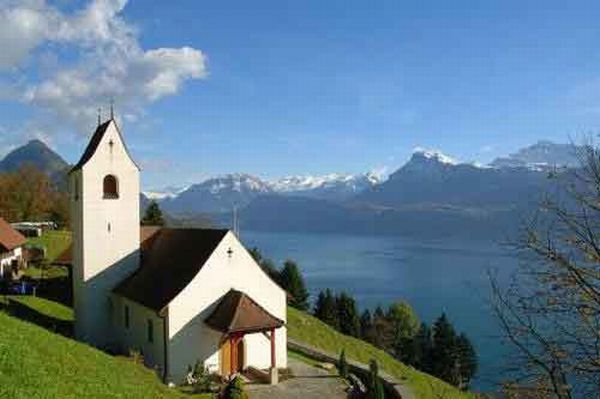 This particular church has undergone renovation many times but extra care is being been taken so that the original look of this beautiful church is maintained for as long as possible. To add on to the interiors the place has an awesome scenic beauty. This attracts a number of couples per year.
Würzbrunnen Church at Röthenbach i. E.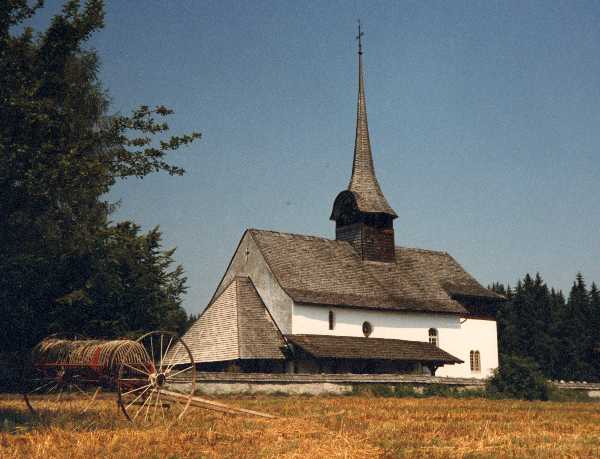 This church is more than a thousand years old. This little church became popular when this was used in a film. Since then it has been going up the ranks and now has become one of the most popular wedding areas in Switzerland.
Ligerz Church at Ligerz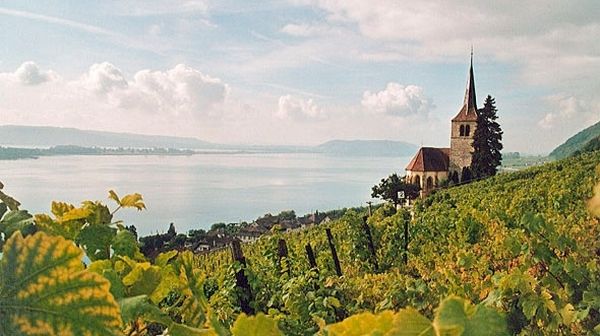 The church has a capacity of 230 people. It has modern music system installed. It also features a grand piano. After the wedding you can also enjoy an amazing view of the Alps and Lake Biel. All these features have made this one of the most amazing wedding places.