Wedding is a sweetest and biggest event in our life and every one wants it to be a memorable and fantastic event. New way of wedding is beach wedding. It is an exotic fantasy shared by many people. But we need to travel a lot for a secluded beach to have wedding ceremony. Also beaches offer honeymoon after wedding. Here is list of one of the top beaches for wedding in the world.
1. Damnoni beach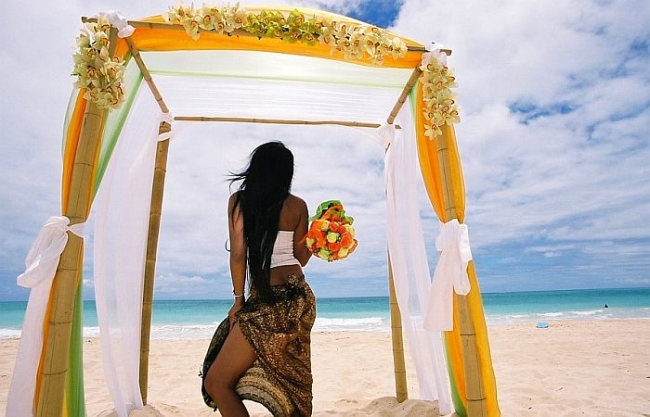 Damnoni is located on the west of Plakias on the southern coast of Crete, Greece. This is the most secluded beach in Crete and best suited for wedding. Wedding in-front of the evening sun will be the best time to change the ring. It offers deserted bays, soft sand and clean green waters. It is also a best place for divers and to learn diving. It has good transportation and accommodation facilities, so you can arrange the necessary thing for wedding.
2. Lanikai beach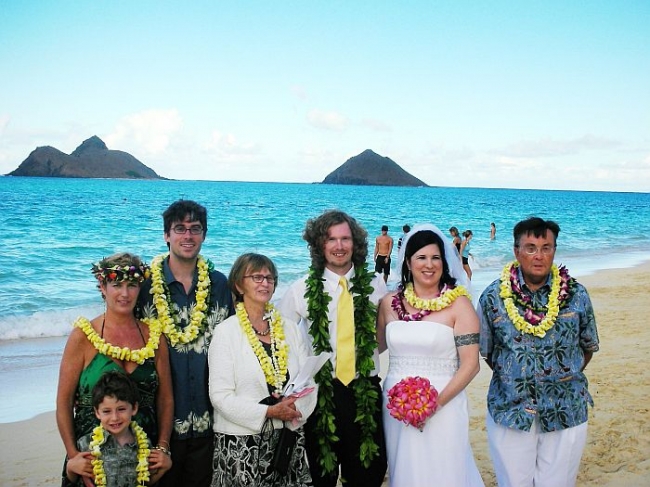 Hawaiian beaches are always best for enjoying and for wedding, especially this one. Lanikai Beach is located in Lanikai, Oahu, Hawaii. It is voted as one of the top beaches in the world by a travel magazine. From this beach, you can have a beautiful view of the "twin islands" on a clear day. This white sand beach is one of the best place for wedding, especially in Hawaiian style. The water will be clean and it is one of the calm and secluded beaches in the world and you can see people only during weekends. It is also a perfect beach for relaxation and no hotels around the beach, so you have to arrange everything for your wedding.
3. Bahamas island beach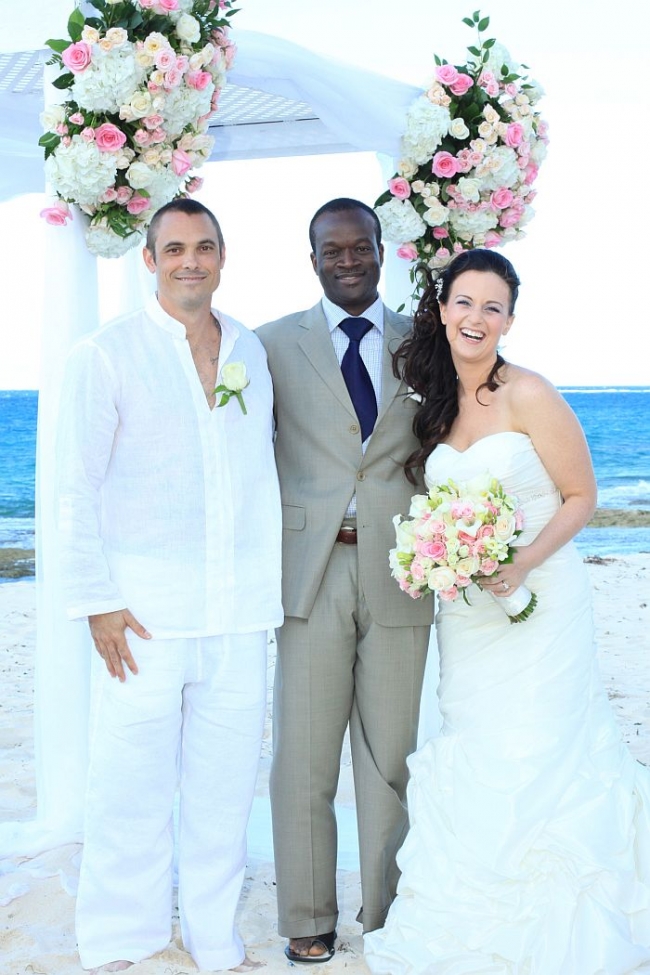 The beaches in Bahamas offer a different wedding styles and shapes. One of the most famous and best spot for wedding is treasure cay at Abaco Island in Bahamas. In the middle of ocean or on a hill top with ocean views or at the church or at the sandy beaches with cool sea breeze. If these ways are boring means, you can go for a underwater wedding with all the fish surrounding you and wishing you. Bahama Beach Club at Abaco offers a separate for package for wedding and honeymoon.
4. Miami beach, U.S.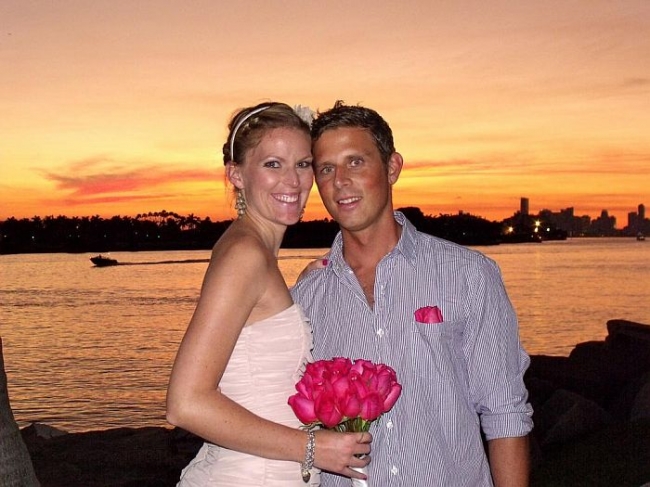 Miami is one of the best place for wedding in US. This is one of the most beautiful white sand beaches in the world with many unique and stunning locations. Many resorts and hotels are nearby and offer many wedding packages which include all arrangements, catering and transportation. It's a beautiful place to start a new life.
5. Tahiti, French Polynesia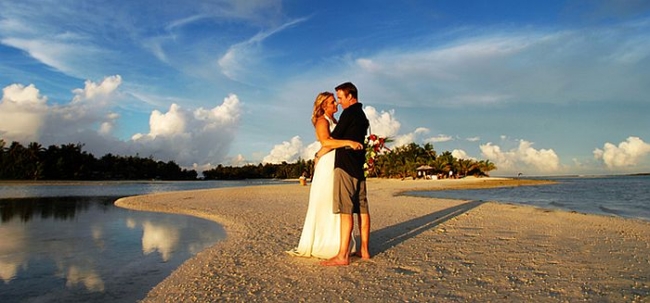 Tahiti, the best honeymoon place in the world is also a best spot to tie the knot. The wedding ceremony in Tahiti beaches is entirely different from other beaches. Definitely the people in these eastern south pacific islands will make you to feel like home. People will participate in wedding and and dress up the bride and groom in a traditional way and celebrates the wedding ceremony as a festival. Wedding in front of gorgeous natural beach with islands with Tahitian traditional song and dance will be a memorable experience. Also you can enjoy a romantic honeymoon after marriage.
6. Fijian Islands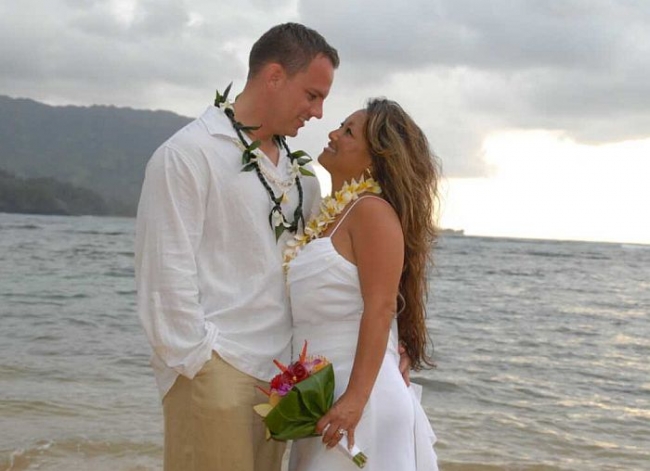 Beaches in Fiji islands will give you a most secluded experience, so only Fiji is referred as one of the best place to get married in the world. Also its cheap to marry as resorts in the islands wont charge for wedding ceremony. Since its full of islands surrounded by water, mostly wedding ceremony will takes place in a small boat in the middle of the sea. As Fiji consists of hundreds of Islands, you can customize your style of wedding.
7. Bali, Indonesia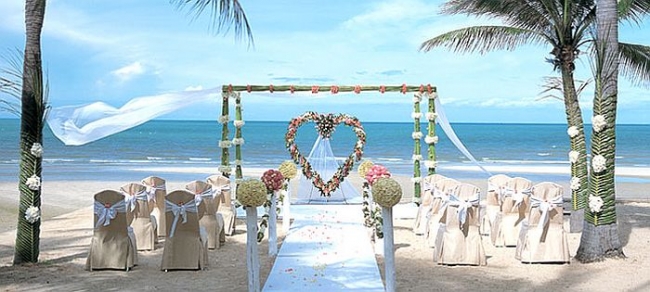 Bali is very popular for its exotic beach weddings and its unique Indonesian culture, dancing and food. Lot of Indonesian islands offer you a most romantic and memorable wedding ceremony, especially Bali. Another reason why Bali is a best place for wedding is, it has many world class beach resorts. So most of the couples enjoy having their wedding and honeymoon together on a beautiful Bali Island of Indonesia.
8. Mauritius, Indian Ocean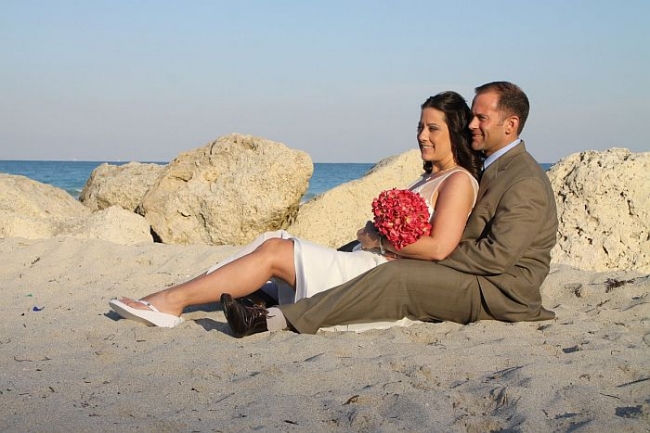 If you want to wed in a beach, then pack your bags and travel to Mauritius in Indian ocean. Virgin beaches in Mauritius islands offers a grand wedding ceremony in front of ocean waves. Mauritius have beautiful beaches with coral reefs, translucent sea lagoons and romance in the breeze. Definitely you will end up with the memories that would remain for a life time.
9. Bermuda, United States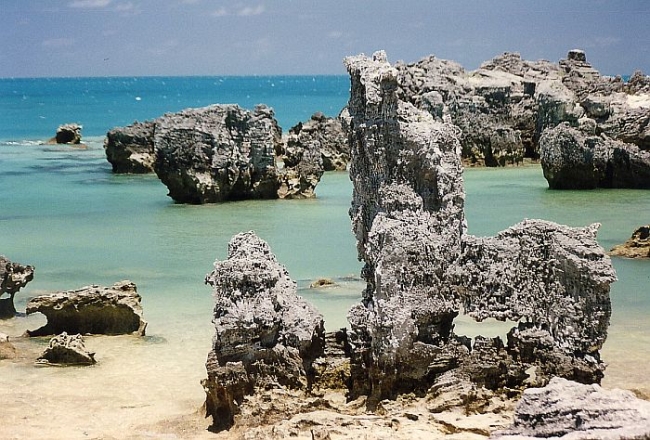 Make arrangements, take a flight from US and reach the Bermuda beaches to witness the most beautiful pink sand beaches in the world. The purity in air, crystal clear water, coral reefs and lush garden will offer you a best wedding experience. Decorations for wedding will be awesome.
10. Seychelles beach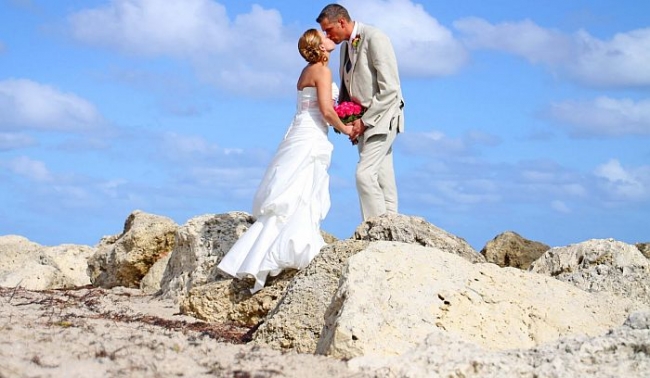 Seychelles, a cluster of Islands on the coast of eastern Africa is most famous spot to tie the knot in Africa. Anse Lazio, on the island of Praslin is the best place for beach wedding in Seychelles. This white sand beach is covered with palm and tamaka trees and has a calm and clean waters. Wedding during sunset is the ideal time for wedding and it is also a best place for honeymoon.