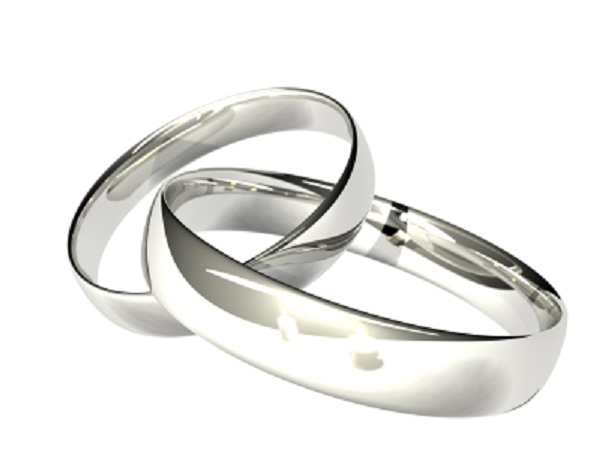 Your wedding ceremony must reflect your style and personality because it is a day that holds special meaning in your life and it will be nice to make it stand out of the rest. There is nothing wrong with the traditional way of wedding but there is something special about planning the day in a refreshing way. Here we have listed a few non traditional ideas to plan your wedding. Read on and make your wedding stand out amongst the hoards of traditional stuff.
1. Wedding ceremony location
You can get creative with your ceremony location. Consider exchanging vows from the rooftop of the highest building in your town at the sunset or on the beach at sunrise. Refreshments are equally important and they must be provided according to the conditions. During chiller months you can serve hot apple cider to your guests, and if the gathering is taking place under blazing sun then lemonade and sweet tea will do the trick.
2. Wedding reception location
Understand the fact that you are not bound to have your reception in your hometown, consider doing something that is unexpected, like organize your reception party at a place which has a special meaning in your life or at your favorite vacation spot. Naturally beautiful venues like museum or gardens are other option that are available to you. You can even add some visual interest to the arrangements by interspersing different shaped tables.
3. Catering ideas
There are lot of things that you can do to make your menu different from the other wedding ceremonies. Include dessert bar or mashed potato bar in you menu, your guest will certainly enjoy this. You can work out your menu to revolve around a particular variety of some ethnic cuisine or you can serve a seasonal menu. All these things are definitely going to create a difference.
4. Entertainment ideas
You need to make sure that all the arrangements made by you are able to entertain your guests, otherwise your wedding ceremony will turn into just another wedding party with no difference at all. Try to choose those songs which suit your personality, don't just go for those which are played in every wedding party, obviously its your wedding and you are not under any sort of compulsion to play certain kind of music. You may even include some non-traditional instruments, for instance if the wedding is being held in an elaborate cathedral then a trumpet quartet will be quite impressive. Also, playing music which is indigenous to your wedding location will take the ceremony to next level.
5. Wedding cake ideas
Cakes are almost synonymous with wedding ceremonies but that doesn't imply that you need to have a big and magnificent cake, sometimes simple cake will be much more impressive. The most important thing that you need to consider is that the cake goes well with the theme of the party. You can also make modifications in the presentation, square tiers provide you a subtle way to break away from ordinary. However, if you don't like cakes then there is no need to have them, you can serve peach cobblers, cupcakes, apple crisp or pumpkin pies to your guests.
6. Transportation ideas
There is no rule book that states that you have to need to make your entrance in a limousine only, just try out something different. Consider an antique car or make an entry on a bike with your groom. A getaway can also be changed accordingly. You can break away from the stereotypes and do something different to make your day memorable.
7. Wedding gifts
Bridesmaids definitely deserve some pampering after their endless efforts and that is why you need to give them gifts. However, if you really want to show your affection towards them then why not consider doing something that they will certainly enjoy. Nothing could be better than a spa after such hectic schedule, so if you want to thank them for their hard work then go for the spa gift certificates.
8. Photography
If you want to cherish these memories for a long time then consider hiring a highly skilled photographer. Gone are the days when photographers aimed for the poised shots, these days the professional photographers aim to capture all those candid moments which you want to remember. Your photographer must be capable of taking creative shots, and that too without disturbing the ceremony. Consider capturing the moments when you are getting ready. These pictures will make you remember the enthusiasm and anticipation of every part of that day.
9. Attire ideas
Nowadays, brides are no longer in the habit of wearing the same dress during the entire ceremony. Many of them opt to wear an elegant gown while exchanging vows and for the rest of the evening, they prefer something which is much more comfortable. You are not bound to pick a white dress for your wedding, you are free to choose any color for your attire. Just make sure your color complements the groom's attire.You can bring your emotional side too by adorning your mother's vintage gown. Alter it to match it up to your style and personality.
10. Decoration
As far as the wedding location is concerned, you can decorate it according to the them of the party or to match your own style. Try to feature varying shades of the same color throughout or you can even move a step further by pairing a few uncommon colors together. If you are an admirer of the mother nature then draw inspiration from her and bring the outdoors in.
11. Registry ideas
Many travel agents provide you the flexibility to apply the contributions from your guests for your honeymoon travel expenditures. In fact, some of them even allow your guests to contribute to special activities on your honeymoon, for instance boat rides or scuba diving lessons. You can also show your love and affection for your guests by giving them gifts when they depart.