The bridal gown has a special place in the hearts of all brides. It has to be the perfect one, to make the wedding perfect. Finding the right one is fun and challenging. The bridal dress trends for 2020 have finally arrived. The trend is bold and beautiful this year, with some botanical prints and fun dresses too. Check out the wedding dress trends for 2020 so you can take your own sweet time in deciding which one you want for your wedding.
Biggest wedding dress trends 2020 
1. Super low backs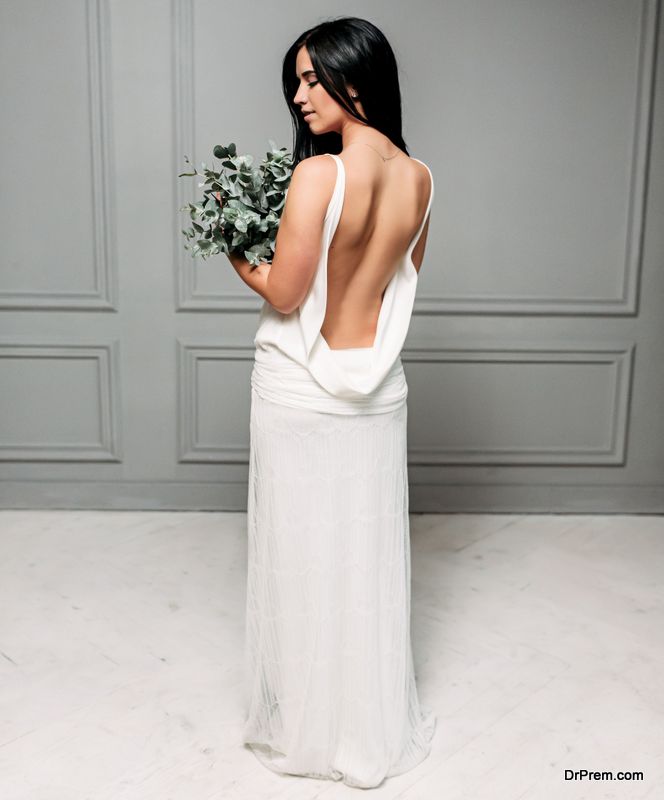 Low backs are lower than ever this year. This trend is not for every bride but it can look quite elegant if the cut is perfect. There are a number of ways to try out this trend, such as cowl backs and keyhole. Vera Wang and Laure de Sagazan are enthusiastically embracing the low cut backs and their gowns look amazing. 
2. Floral Prints
Bold is in, and this could be seen in the bold floral print gowns. A floral bridal dress would really stand out and make a fashion statement. For brides who love the unusual and the unique, a step away from the traditional white bridal gown, pretty floral gowns are the best. Whether pastel and subtle, or oversized and edgy, textured or has 3D embroidery, this trending wedding gownis going to make you happy when you wear it.
3. Puff sleeves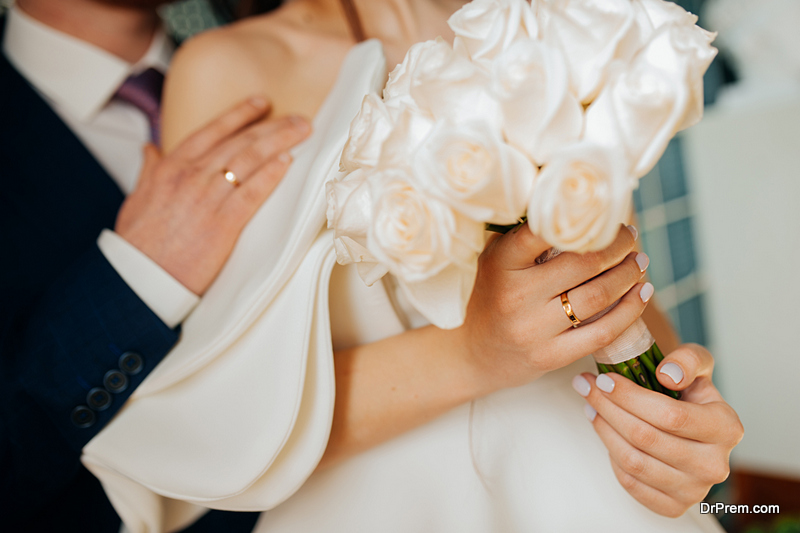 Puff sleeves are big this year. They were seen on the runways for the Spring Summer collection as well, and now they have been spotted on bridalwear as well. Pair the puff sleeves with slim silhouettes to get the look right. Off-shoulder puff sleeve gowns will give a nice twist on the style. Keep the accessories simple with puffy sleeves. An idea is to go for detachable puffy sleeves which can come off after the ceremony. This is one of the dresses for bride to bethat can give the designer trendy look!
4. Ruffles
Hopeless romantics can indulge their romantic dreams with the ruffly, frilly gown which is ultra-feminine. A full skirt of cascading ruffles would look beautiful, whimsical and fashionable. It adds dimension to an extra slim silhouette. Ruffled gowns look like the wedding dress you always dreamt of as a girl!
5. Ball gown style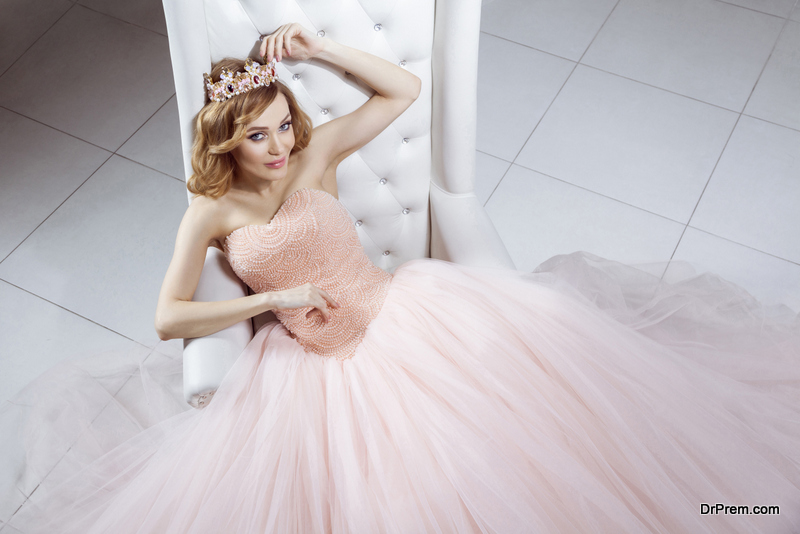 For those brides who love the royal wedding look, this trend is just for you. The classic ball-gown style wedding dress is actually quite versatile and you can go for the silhouette which suits you best. The billowy Elizabethan style is an option or else go for the Grace Kelly satin style ball gown. Both look stunning on any bride. This trending wedding gown will definitely make a great impression on your entrance to the wedding venue.
6. Pants
Pants instead of the conventional gown is the latest bridal dress option. Its figure flattering and completely on-trend as the tailored ensemble look amazing. The bridal trends of 2020 has given an ultra modern yet feminine touch to the classic suit. Lacy details, 3D floral embellishment, metallic beading and other accessories have given the classic suits a completely unique look.
7. Linger Bodice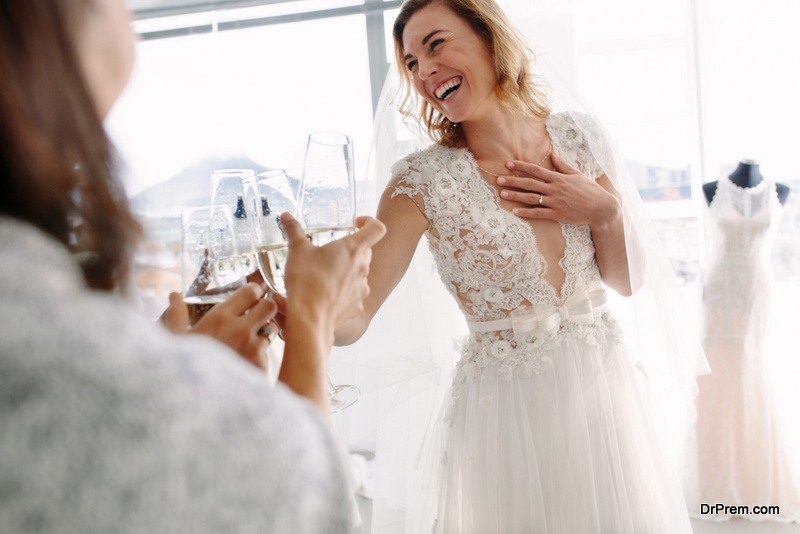 Outerwear is no longer confined to just outerwear, as the hottest trend this year is innerwear worn as outerwear. It is quite sensual look, but without being too in your face. The latest bridal dressdesign from designer Lihi Hod explained the look pretty well, combining it with off-shoulder sleeves as well as the prettiest floral lace motifs.
8. Feathers
This is the year to wear feathers for the big day, in any way you want to. It's about making a serious style statement as could be seen in the designs of many bridal gown designers. Feathers were added as full dresses, skirts and also as trimming on the edges of the bridal gowns.
9. Airy dresses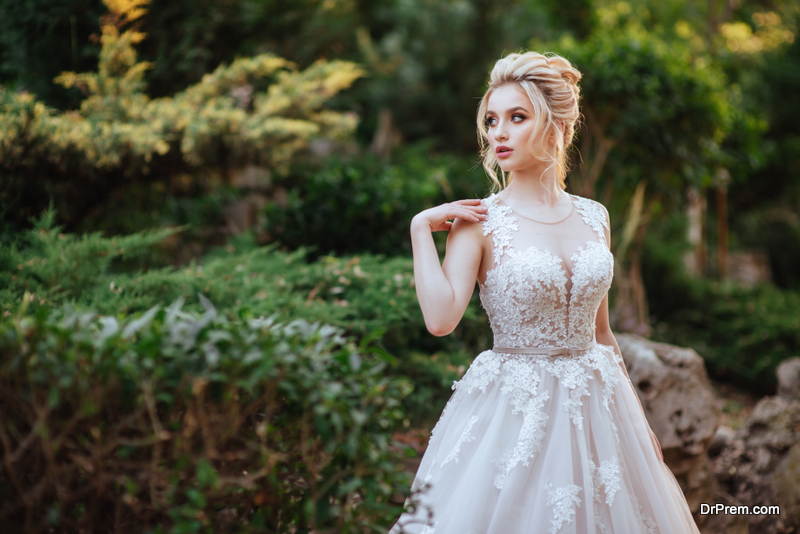 Airy gowns were another craze on the runways on the 2020 wedding gowns. The almost transparent, light, gowns had an ethereal look on runways. Fabrics such as organza give a beautiful, magical look and the lightweight dress makes you feel you're walking on air. Inbal Dror, Francesca Miranda and Willowy by Watters are some of the designers who have focused on this look for 2020.
10. Leg slits
High leg slits are common now in evening gowns. As we said before, 2020 is a bold and beautiful style year for brides. The designers Victor&Rolf and Alssandra Rich have created magnificent bridal gowns with thigh high leg slits.Add a sensual element and be naughty with a leg slit bridal gown.
11. Off shoulder necklines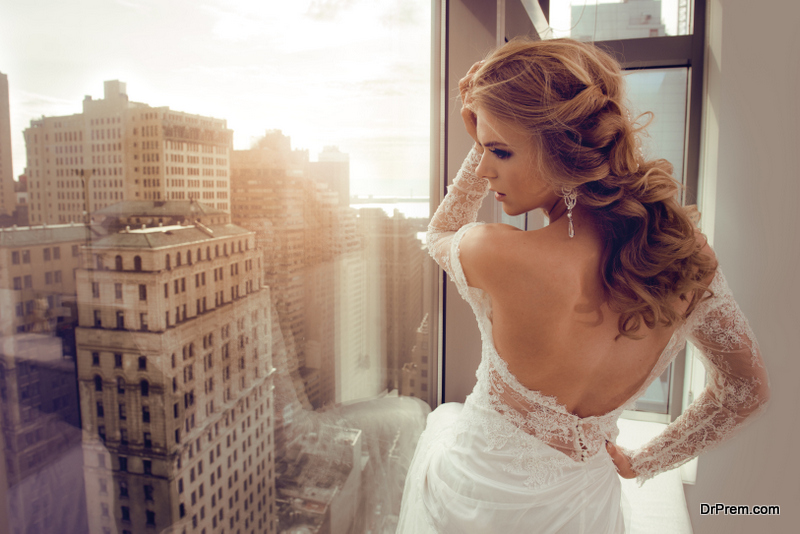 Off shoulder gown bring out the flattering curves of your upper body. It is a trendy style which works with most fabrics including satin and silk. Make it stand out by going for a Grecian style or get the glamorous look with a long sleeve. This is one of the dresses for bride to be that will make you feel glam instantly.
12. Ginger and buff are the new hues
Though white is the preferred choice for most brides, you can try the latest shades in town – ginger and blush. The advantage is that you can reuseyour bridal gown with a few modifications (if the style is too elaborate), after the wedding. Why just wear the cherished dress only once? You can wear it several times on special occasions, as you would undoubtedly be spending a lot of money for it.
You could even pair it with black, blush, silver, gold or ivory tones to achieve the romantic but daring look.
13. Short dresses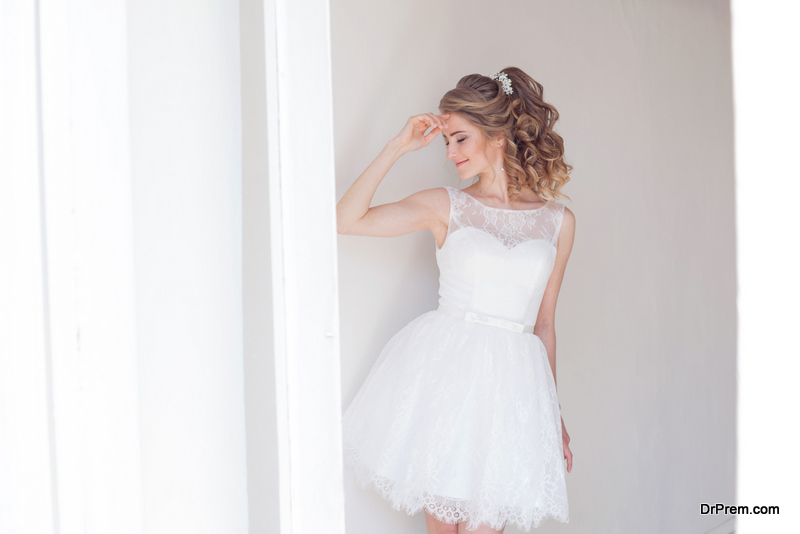 If you've got stunning legs, don't be a shy bride, but flaunt them. The 2020 wedding dress trends include smart short dresses, in white or other shades. Pair the dress with some killer shoes and wear the dress with pride. If you want to go for a longer gown for the ceremony, a short white dress could be perfect foil for rehearsal dinner or the bridal shower.
14. Frothy, voluminous gowns
If you like volume, then this bridal season the frothy, gauzyvoluminous gowns are the preferred choice. The dreamy, easy to wear frothy textured voluminous gown would give the magical touch to your summer wedding. It's easy to manage and looks great in the photos. Instead of stiff silks or satiny materials, the wonderful frothy gowns will make it seem as you're wafting down the aisle.
15. Coat dressing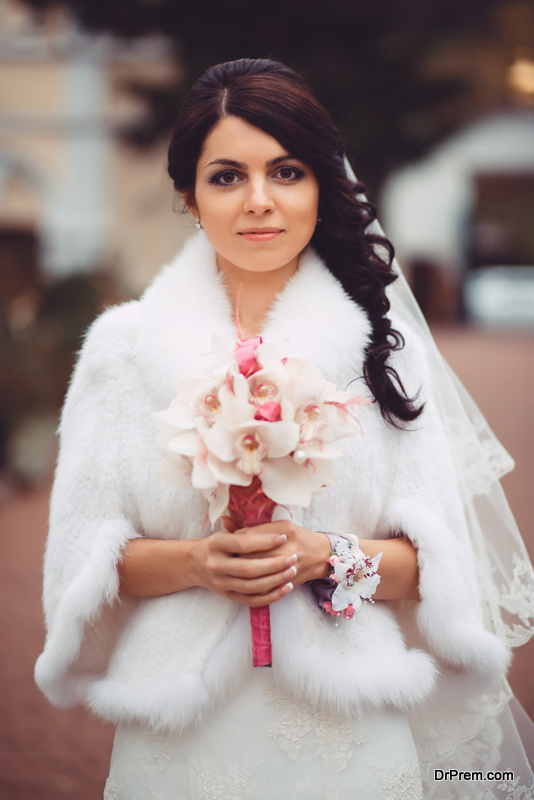 2020 is the year for pushing boundaries. Outerwear is the new wedding attire for gowns as we saw sculptured silk gowns made to look like high fashion coats, trenches which had lay appliqués and more. These pieces are meant to be worn as the bridal dress itself or as outerwear for the chilly, wintry weddings. Now you have an option to wear for your white wedding in winter!
16. The Duchess effect
The Royal Wedding inspired look has carried over to 2020. The completely concealed look, which you may think matronly, is actually quite the opposite. The look is very elegant and graceful and fashion forward.
17. Sparkle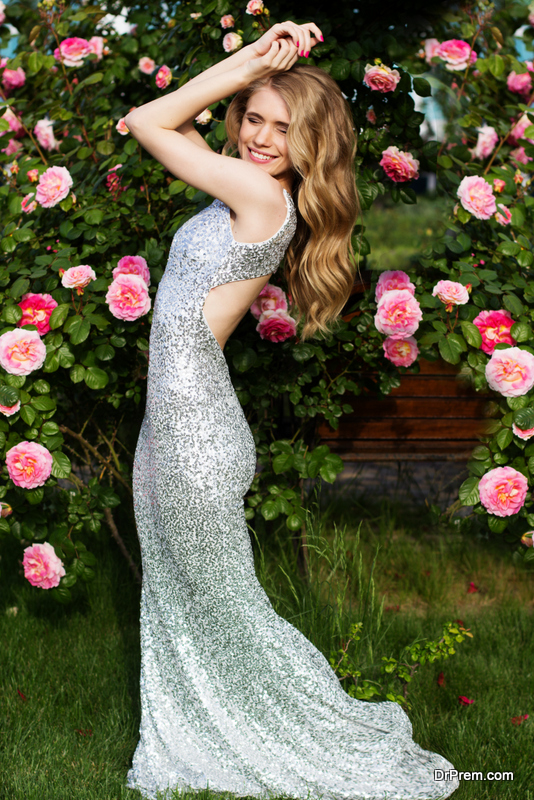 The much-acclaimed brand Studio 54 led the way in turning the runway into a glitzy affair with tons of sequins, metallic embellishments and tonal beading. Add a little sparkle to your plain wedding gown by following this trend.