Bridal shower is an occasion where the bride gets all the importance she deserves and plus a lot of gifts. It is ideal to invite those people to the bridal shower who are very close to the bride-to-be. But before planning on the theme and decor of the bridal shower pause and pay a little bit of special attention to the invites to the bridal shower. They are equally important while planning a bridal shower and should not be ignored. Here are three pointers that should be kept in mind before finalizing the invitation card.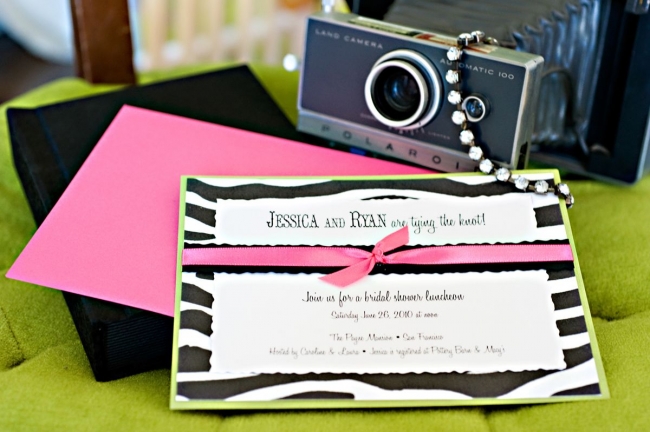 1. Style
Just as a theme for the shower is thought upon, think about the style of the invitations as well. Normally, it is best to keep the design generic. However, a dash of personal touch will make it unforgettable for everyone who receives it. For eg. if the invite is going out to a family member or a close friend, you can put in a picture of the bride-to-be and that person which automatically adds an emotional touch to the invite. Another option is to match the invite with the theme of the party. This makes the invite more appealing and also leaves an indelible mark.
2. Message
This is one aspect that is mostly ignored. Almost everyone writes the mundane message which is found in almost any bridal shower invite. But the message actually is a very important part of the invitation. Even if someone does not like the design and style of the invite, they are most likely to remember the message written on it. You can keep the basic message generic and simple but finish it off with a personal message addressing the invitee. We guarantee you special attention from him/her.
3. Price
The price that you are willing to spend on invitations essentially decides what kind of invites you finalize. It would not be wise to spend a huge chunk of the money only on invites as the real party is what people largely remember. You need to ensure that the bridal shower goes off well and is memorable for all.
Bridal shower invitations need to be a bit feminine as it is mostly women who come for the shower. Choosing a bridal shower invite is not tough. It only needs a little bit of creativity on your part which has to balanced with the other factors. It is the most beautiful time for a bride-to-be. Try and make each and every moment really special for her. Bridal shower is a time for friends and family to shower all their love and affection. So go ahead and choose the best and memorable invites for the occasion.