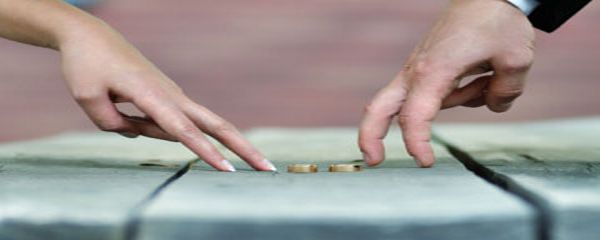 Wedding is one of the biggest events in one's life. Not only the bride and the bridegroom look forward for the big event, the guests too speculate a joyful and memorable experience. In today's times, weddings have regained a new meaning. They not only symbolize togetherness of two lovers but also make an impeccable impression on the society as a whole. Today's young generation is self conscious about the existing problems engulfing the world, be it global warming or homeless children or incurable and life threatening diseases.
Each one of them want to contribute, to a maximum extent possible, and make the world a better place. For many young couples, wedding is also a reason to lay stress on one of the causes that has become a concern to the world and play their role as a responsible citizen. Such couples who cherish some principles and values, honor the same even on their wedding and not let them slip away. If you too are getting married and you and your future spouse want to honor your commitment towards your values, here's a chance to take a pledge as you walk down the aisle. Following are some tips which you can consider.
1. Planning an eco-friendly wedding
Environment is one of the biggest concerns in the 21st century. Steps are being taken to use eco-friendly techniques in our personal as well as professional life. You too can make your wedding eco-friendly and prevent environment disasters by taking precautions during your wedding. You can ensure to purchase your wedding ring or other ornaments which have been produced through recycled methods and avoid buying blood diamonds which shows unethical labor practices. You can also consider to buy products from your local vendor and thus reduce the cost of transportation and fuel and boost their economy. Urge the chef to prepare organic food items, at least most of them and spread the message of healthy diet. You can also make invitation cards from recycled papers. Use flowered pots instead of cut flowers, which would dry and die.
2. Spending quality time with underprivileged
If you and your partner have a soft corner for orphaned children or homeless aged, you can go to an orphanage or an old age home and share your happiness with them. You can take appropriate gifts and spend time with them. At the end of the day, it would give a new meaning to your upcoming life and you would find bonding with your partner more.
3. Choose wedding wish as donation
Another way to fulfill your value on your wedding is choosing a wedding wish to support a cause that is most dear to you. All you need to do is choose a charity registry and request your guests to contribute to your cause instead of giving gifts to you. For this:
a) Select a common cause which you and your partner support. It can be aid to orphan children or cancerous patients or saving environment or any other cause. After you have selected the cause, pick up a non-profit site which also supports the cause, for example causes.com.
b) Choose a registry gift donation for your cause. Create a unique wedding wish page and make your first contribution. Though it would only take 10 minutes of your time, your valuable initiative would serve a part of the society in a great way. Once you have created your page, you can request your guests to contribute. You would, in no time, see the difference it makes to the people who love you.
c) By adopting this unique and humane way of receiving gifts, you may be setting a trend and inspiring other guests or your friends to do the same. With every one's contribution, you and your partner would cherish the most important gift of your wedding; a considerable difference made to a part of the world and its people.
Thus, by bringing in your cherished values and principles in open, you can achieve lot of satisfaction and appreciation from your esteemed guests and this would be indeed a wedding, with a human touch.