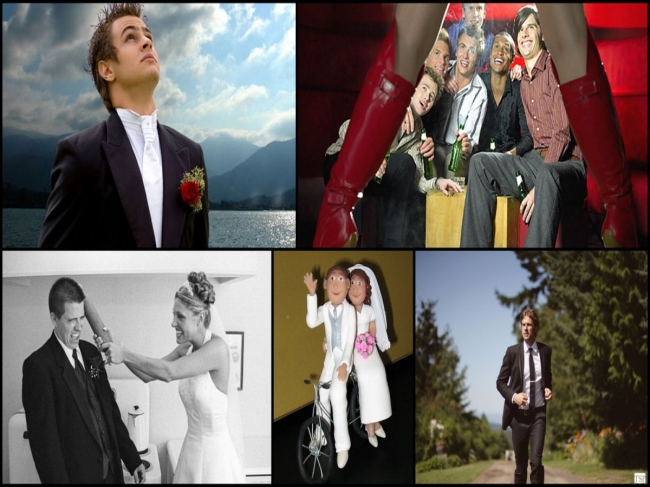 All set to tie the knot and flying high with excitement? This is the emotion of every groom to be. You spend months planning for your big day and when the wedding is around the corner, you don't want to ruin it because of silly mistakes. The onus is on the groom to make his bride feel special on their wedding day. After all, she is the one with whom you're going to spend the rest of your life. But even though you know you can't screw up, there are so many things to remember that you're bound to miss out a few things.
In order to make your day the most romantic and unforgettable moment of your life, here are four don'ts you must avoid to prevent any screw ups.
1. Don't irritate your bride
For god's sake, don't make the mistake of irritating your bride. For women, their wedding days are the ultimate highlights of their lives. They dream of having the perfect wedding from a ver young age and need (note: the keyword here is 'need') it to go through without a hitch. Nothing can be more disturbing for the groom to pick a fight on his wedding day.
Your bride is already preoccupied with so many things and if you nag or pick on something, she will get annoyed. You don't want your wedding pics to show her with a frown on her face while you have a rabbit's smile on yours. So stay calm, keep your temper in check and woo her by all possible means.
2. Don't entrust the wedding planner with everything
Well, we know it's necessary that you look for a wedding planner but that doesn't mean that you give him the sole responsibility of taking care of everything. Take the advice of your bride to be and make the necessary changes accordingly. Every woman has her own special idea of a wedding and she needs to be able to put it into practice. Take your fiancee's feedback about the theme of the wedding, where the guests should sit and so on. She'll love and appreciate you all the more. Most of the ideas and plans should come from her with the nitty gritty being taken care of by the wedding planner.
3. Don't throw your bachelor's party the night before the wedding
Your friends will be avidly waiting for you to give your bachelor's party before you tie the knot. This is obligatory for you to do but don't throw the party the night before the wedding. We all know what happens at a bachelor's party – plenty of drinks and massive hangovers. You don't want to wake up with a pounding headache on your big day.
4. Don't be late for the ceremony
Nothing can be worse than being late on your wedding day. Schedule it to the 'T' and don't leave your tuxedo and shoes for the last minute. Get everything arranged days before the wedding so you can calmly don your attire for the big day. Reach the venue at least 30 minutes before the wedding is due to start. It would be sordid on your part to make your bride wait at the altar. Traditionally, it's the bride's job to make you wait.