The wedding day has to be the most memorable and wonderful day of ones life. Planning your wedding day carefully would ensure that every single thing goes smoothly and perfectly. You can make your wedding memorable by adding innovative ways to your wedding style. One of the biggest trends in wedding is the art of personalization. Today wedding is no more a cookie cutter wedding. By taking a creative initiative of making your own wedding memorable you will make the day interesting for the rest of the crowd. Luckily today this job has become much easier, all thanks to numerous wedding planners or wedding vendors who offer number of customizable options from stationery to rings. To make your wedding unique in your own way, you can consider these tips for customizing some of the most important elements of the day and making the day unique and memorable.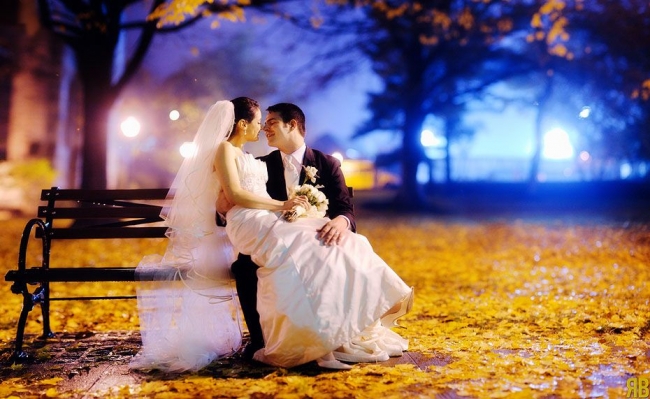 1. The ceremony
Arrange a customized spin on your ceremony. It's an easy task today to make such arrangement. You can always sit and discuss with your wedding planner and plan accordingly. Take proper time to study readings carefully and put only those readings which match the occasions. Select passages or quotes which are particularly meaningful to you and to your fiancé. If you want you can attach notes to the readings so that your guests know why you have chosen them. You can also practice the same when you go for any particular song selection.
2. The engagement and wedding rings
The engagement and wedding rings are the everlasting superficial symbol of your marriage. The selection of your rings, both your engagement as well as the wedding ring, is vital. Instead of selecting a pre made ring or band, search for customizable rings, where you can make lot of choices between styling, stone setting or metal to be used in your ring. Brides who love gemstones or traditional diamonds, customization are the best option. The best part of customized ring would be that it would be your unique design.
3. Attire
By getting your attire custom made you will be sure that it is unique within itself. Even if you choose some design from one of many popular bridal wear, you will end up giving it your own stylish touch for sure. Add on accessories whether it is hair or any other, will always help you complete the look for that day.
4. Music
Many couples spend lot of time on dance floor choosing the right and perfect song of the day on which they will dance together as husband and wife. You can help yourself and escape from on floor embarrassments by deciding on the song a bit early. Get your own customized CD, of you and your partner's favorite songs, or else give your DJ or wedding planner a list of songs which you want to be played at that special moment or through out that evening without missing out a single second together.
5. A Slide Show
You can ask your photographer to make a slide show of photographs for your wedding. Arrange photographs from your childhood, time and tours with your parents, photographs with your in laws, photographs of you both as couples and then as a fiancé spending time together before courtship. Show pictures of many events. Select a suitable sound track that means or had special memories of you and your fiancé. You can yourself make your own slide show, it's an easy task. After you are through with it, burn the slide show onto a DVD. Make sure that all the arrangements of a projector or an audiovisual system had been made at the venue before hand.