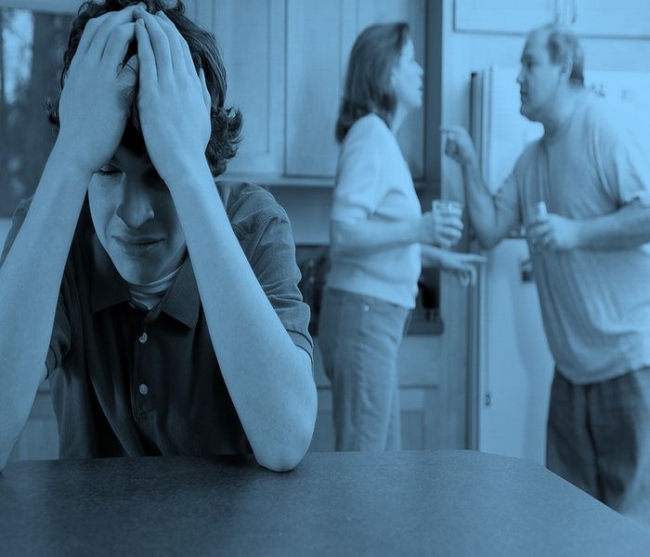 If you or your fiancé's parents are divorced, preparing for your wedding will actually become a test of your persistence and resilience. You can annoy neither one of them and yet you want both of them to be present. During such circumstances, you just need a little patience to deal with things constructively. You also need to prioritize things and take the initiative out of the blue, because at the end, no one else but you have to handle things of your auspicious day. Even a small mistake or negligence can prove to be a catastrophe after the marriage or on the actual wedding day. Be cautious in your every step and decision, after all it's your day and it should end on a soother note and not on a fuming one!
Hence conjoined are some easy to memorize steps that pertain with the following condition:
1. Delegating work will do the needful
Do not consider your wedding to be a choice between both your parents. Come what may, you need to include the both of them in helping you prepare and plan. Leaving either one of them out, would only make them feel unwanted. So, the key lies in delegating your tasks. Get your mother to help you out with the soft details of the event while your father can certainly help organize and supervise. This way they would neither cross paths nor would feel left out! This can be a superb solution to this tuff looking task.
2. Unbiased distribution of guests
Let your parents choose an equal amount of guests to grace your wedding. Here, you will have to strike a very delicate balance as a number of parties remain involved in deciding upon the guest list. Thereby, it is vital that you let both your parents invite people in an equal proportion. Also, request them not to bring along a date accompanying them for the occasion. This might not go down well with the other parent; and is possible to create a fuss again between both of them, resulting in a blemished atmosphere.
3. Make them sit apart
Ensure that the divorced couple does not sit together during the ceremony. It would only play a spoiler for them. This can be accomplished by following a free seating scheme wherein each guest can choose his/her seat. The same should be followed during reception and meals. You definitely do not want to create an awkward moment for your parents by forcing them to sit together! In this way they will also feel more comfortable in your wedding and can engage themselves with other guests.
4. Discuss with them
Despite the best of your precautions, there is every possibility that an uncomfortable situation might be created with their presence. Thus, it is important that you discuss everything in detail with both your parents. They too would not want to leave you with unpleasant memories on your big day. Speaking to them would not just ensure their cooperation but it would also relieve you of unnecessarily created anxious moments.
5. Speak out with the organizers
Right from your disc jockey to your chef and from your decorator to your supervisor- each organizer of your wedding should be made aware, well in time, of the fact that your parents are divorced. This will prevent them from unknowingly asking them to sit or dance together. Also make sure to seek their cooperation in this regard.
Your wedding is undoubtedly the most significant day of your life and rest assured, your parents too are well aware of that. They will surely not indulge in any such commotion which may embarrass you. Keep this in mind before you ask them to handle the situation with patience and poise. After all, it is solely your effort which would work wonders in making your wedding a tremendously happy and gay event!