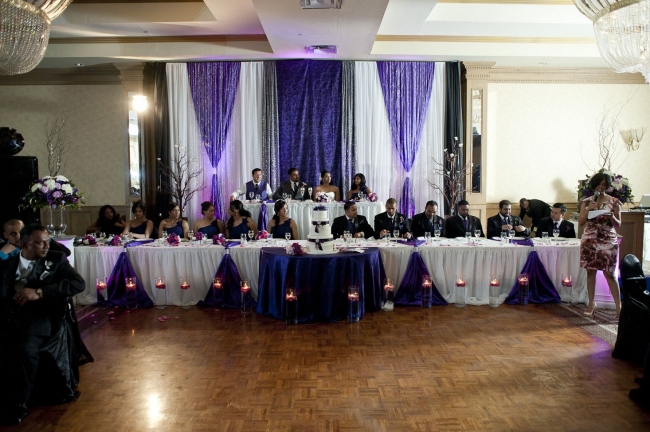 Hall wedding is a big favorite among urban nomads. Most of the time, they do not have a big place at home to arrange a wedding like event. Hall wedding has also, become a fashion statement as people may not remember the bridal dress, food or the luxurious car that you have booked for your wedding but they certainly remember the wedding hall and the entire concept through the wedding photographs. Hall wedding also spares you the trouble of arranging space and cleaning then after, which certainly has given major advantages with it.
If you are thinking of arranging a hall wedding, then you should know the seven tips to make it more memorable.
1. Welcome the guests
As most of the time, many guests have to travel to reach the venue. The venue may be very far from their place. Therefore, a small token of appreciation is always appreciated. You can just give a flower and a card with welcome messages to show your welcoming attitude. The card can be photograph of the event venue or the city to help them have a remembrance.
2. Make the bridesmaid colorful
Bridesmaids are the main attraction of the event. You can either choose a theme or just simply give colorful dresses to them. You can add many different flowers in their bouquet to make it more colorful. In this way, not only you can create continuity, but also you can set a new trend with beautiful experimentation of bridesmaid's accessories. Ask the bridesmaid too about their choices and preferences. You can take tips from fashion designers to create a new aura to your wedding with charming bridesmaid accessories and dresses.
3. Contrast is the new fashion
You can dress the flower basket-holding girl in bold yet contrasting colored dress. Do not simply make a replica of your dress. Contrasting color with different style will make her look apart and will certainly make you stand out of the crowd with your perfect dress. There will be no comparison made on you both as most of the time the little girl wins the competition due to her cuteness. Gifting such a dress will make her happy in addition, as she can wear it in her any other functions with ease.
4. To show your love
A simple message carved on the wedding ring to show your affection can be a big smiling factor for your partner. A single quote or a word that holds meaning for you both can be an excellent choice. You can also engrave your cute nicks that you use regularly in this relationship. You can also make the rings with your name and exchange the named rings such that groom has the bride's name, while the bride has the groom's name written rings. This will ensure your love for each other and keep you going in tough times.
5. Do not ignore the kids
The kids can be a big menace during hall weddings. Most of the time, you will find them running around destroying things, quarreling, fighting and even tearing off your hall designs. There are many reasons for their irrational behavior but there is only one solution. Reserve a section for kids. Install some playthings, games, crayons with drawing sheets, etc. You can also hire some jokers and cartoon characters to entertain their section. They can not only keep them busy, but also provide security and care to kids. You can hire some babysitters for toddlers to let your guests enjoy the function yet not having to worry about their young kids. This will show your affection towards kids and keep your wedding trouble free.
6. Diversity is better
Some people think that choosing a single theme is the fashion. However, people will remember if the event is multi themed. You can create a separate theme for each section and let your guests decide to choose the theme. Separate the food from themes as most of the time people flock towards a particular style of food and flock there creating a chaos. You can also choose a grand theme and diversify it with different colors and smaller themes.
7. Make a presentation
Wedding events turn boring in a while. You can spice up the event with either a musical presentation or DJ event. You can also create a video collecting some funny moments of your life and present as a short movie. Such small presentation make your guests connected to you as well as keep them entertained. However, always keep your partner in loop with the presentation, as it may be startling or embarrassing for your partner.