Wedding bouquets are an integral part of wedding traditions. Flowers can give out messages about a bride's personality and individual style. Flowers symbolize their values and hopes for marital ecstasy. Green color further adds freshness to the flowers. Green color symbolizes freshness and is best for new beginnings. Here, we have listed, options for green wedding bouquets.
1. Herb bouquet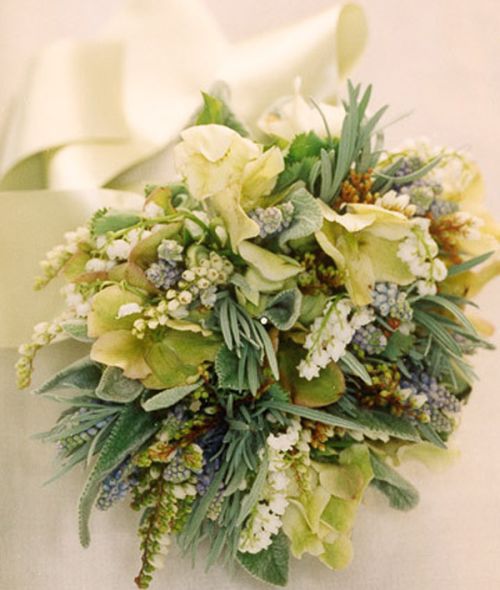 The herb bouquet is a beautiful combination of green flowers and green foliage. The presence of hypericum berries, green hydrangeas, dusty miller, sage leaves and mint clearly make this bouquet a clear winner.
2. Green hydrangea and viburnum bouquet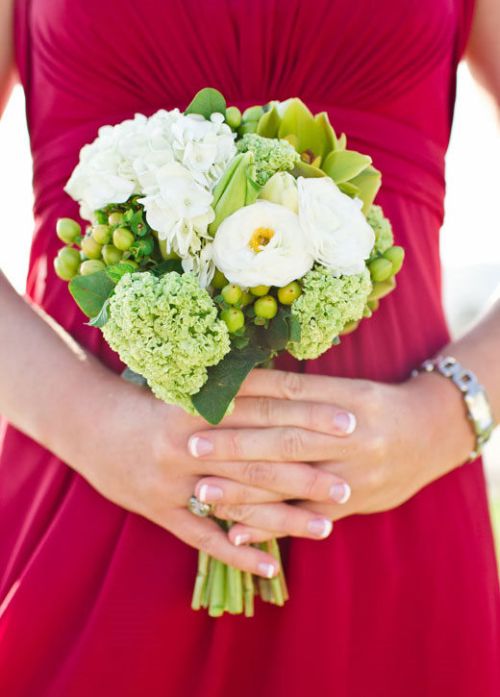 Hydrangeas and carnations are arranged together to form a green apple colored bouquet . The bouquet acquires a round shape and is highlighted with vibernum and Queen Anne's lace.
3. Handkerchief wrap bouquet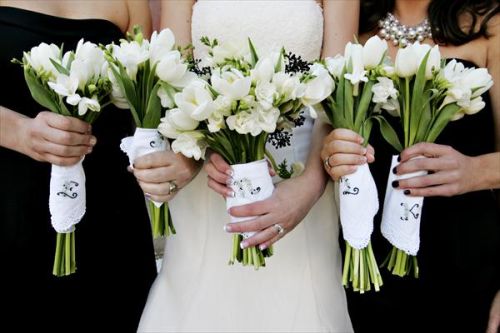 Ribbon is not the only accessory to hold together a flower bunch. The bunch can be creatively wrapped around and held tightly with a handkerchief. A handkerchief overstated with your wedding date makes a beautiful and sentimental decoration.
4. Green cascading bouquet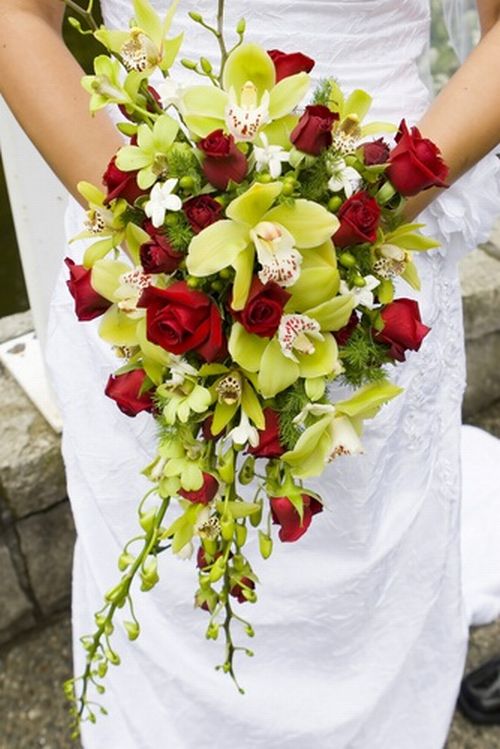 The bouquet is lent a beautiful color with the serene combinations of viburnum, jade gladiolus, hypericum berries, 'Yoko Ono' pomps and bupleurum foliage. The flower arrangement is the best when wrapped as a bunch.
5. Island romance wedding bouquet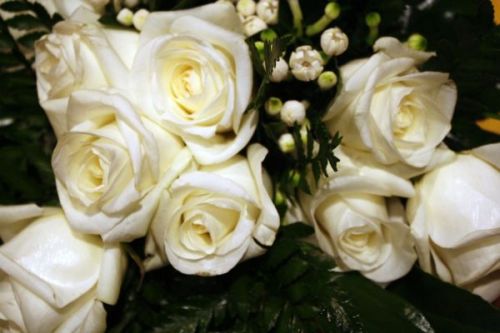 Fiery red and sunny chartreuse bring to mind the tropics in this beautiful display of bright philodendron and croton leaves, tightly clustered euphorbias and winding passion flower wine.
6. Lucky wedding bouquet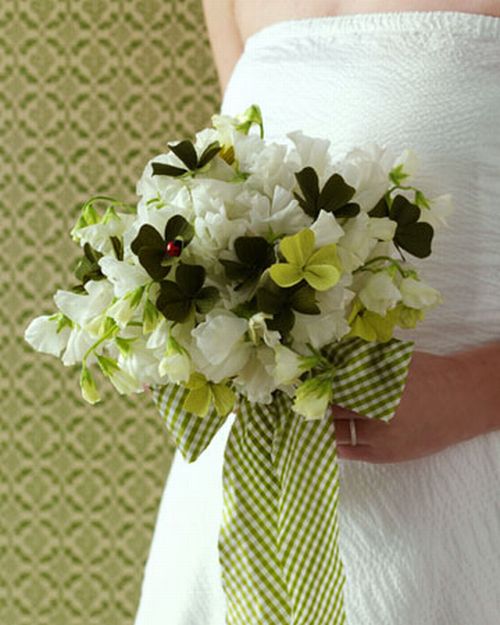 The wedding bouquet comprises of roses and four leave clovers. The leaves in this four leaf clover stand for faith, hope, love and luck. As the tradition goes, the bouquet is believed to bring luck to the new couple.
7. Fraser's bouquet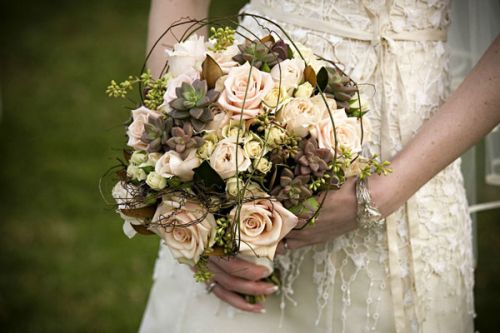 The Fraser's bouquet is a perfumed collection of sage, scabiosa, majolica roses, basil, rosemary and lily of the valley. The perfect mix of earthy tones settled on green outgrows is a perfect choice for a Fall wedding.
8. Sparkling bouquet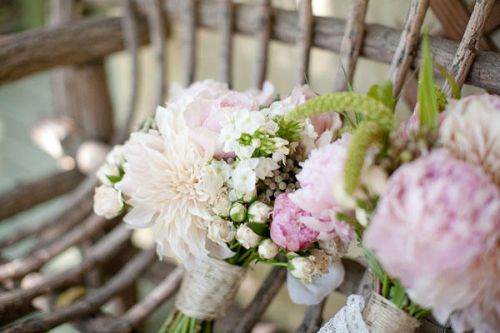 The green flowers in the beaded florets and gilded cascade are strung by hand and lend lustrous feel to the bouquet. A wide gold band of satin ribbon holds the stem together.
9. Creamy gardenia wedding bouquet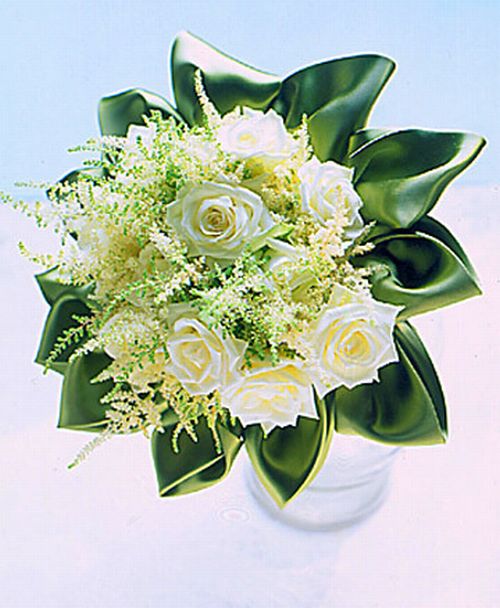 Lemony green ribbon holds the bouquet together at the base. Lilies of the valley, gardenia blossoms and sweet peas bring freshness to the bouquet.
Quick flower tips:
1. If you use orchids in your wedding, then you must remember to keep your orchid corsages fresh. You can keep them fresh by applying a light mist of mild temperature water and placing them in a refrigerator. You can remove them just before they're ready to be worn. For bridal flowers, you can make use of cymbid and plalaenopsis wedding orchids.
2. Select varied colors and set them on green bases.