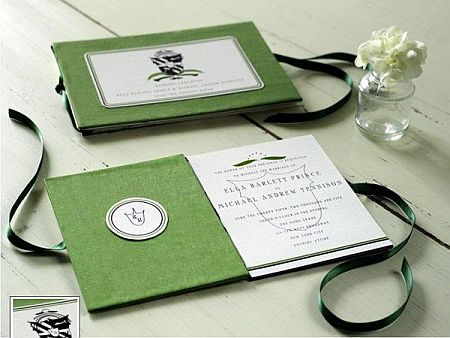 Backyard weddings are becoming very popular day-by-day because these kinds of weddings are a perfect romantic way to tie the knot. With just right kind of planning of theme, food and lighting, a backyard wedding promises the couple and guests fun-filled celebrations amidst the beautiful nature. A backyard wedding could be planned according to your budget, but you need to take care of few important things like; getting the backyard ready for the ceremony, planning the seating arrangement or deciding on the food menu. Here we have some of the best backyard wedding ideas you might love to check if you are planning to have a wedding in the backyard of your home.
Backyard wedding invitation ideas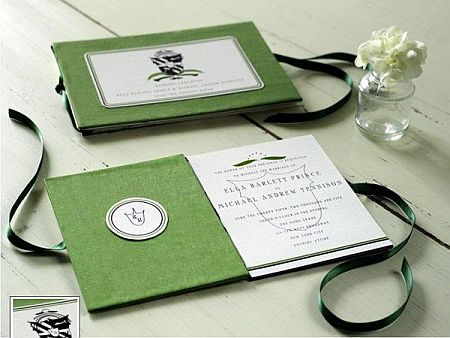 There are many different ways of inviting your guests for a backyard wedding. The style and theme of the invitation card gives an idea to the guests about the kind of wedding planned by you. Therefore, the visual aspect matters. You can obviously include flowers in your garden themed invitation card of any hue of your choice. Invitation card in printed recycled or organic paper will also look nice for a backyard wedding. Along with flowers, you can also include other natural elements like trees, birds and butterflies, and customize them with your choice of colors and fonts.
Backyard wedding theme ideas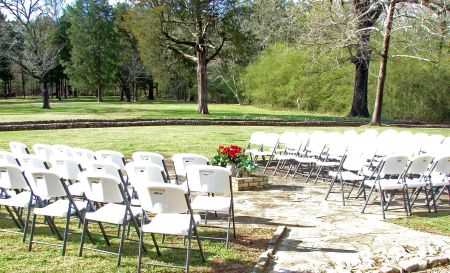 A backyard wedding can have as many different themes as you can think of. The theme ideas are simply endless. Any outdoor type theme, including garden theme, beach theme or even Hawaiian themed wedding can be chosen for a backyard wedding. Season theme can also be considered for the same and that will have a specific colour like pink or green for spring season or brown or orange for fall time.
Backyard Wedding Reception Ideas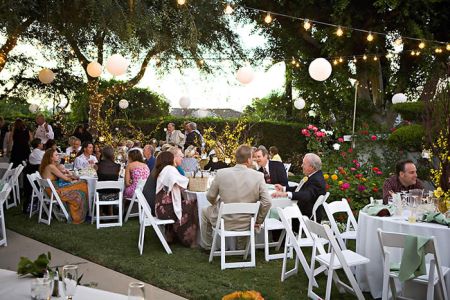 A backyard wedding reception will allow you to have a grand celebration under your budget. The decorations can be done according to your own precise and your own style. You can plant the flowers of your choice and have a fresh bloom for the wedding day. For the centrepiece you can use any household item that can hold fresh flowers or even fresh fruits. For any sudden showers, you can hire tents and cover the backyards for unpredicted rainfall.
Backyard wedding decoration ideas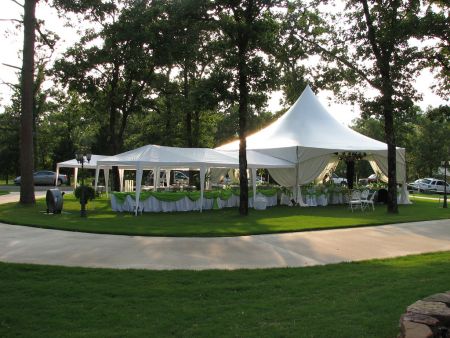 A backyard wedding is quite different from conventional church weddings in terms of privacy and intimacy. You can decorate your backyard in various styles of your own. The architectural aspects of your backyard that includes the fountains, arch and the summerhouse can become the center point of your wedding ceremony. Natural plants and flowers should be used for decorating a backyard for wedding. The gazebo or the summerhouse in your backyard can become the wedding arch where the wedding ceremony can take place. You can decorate the gazebo with ribbons and garlands. Adequate seating should also be maintained for a backyard wedding, which can be adorned with natural flowers and ribbons. The ceremonial area and the reception area should be separated by using dividers but make sure of using the same color for both the areas.
Backyard wedding attire ideas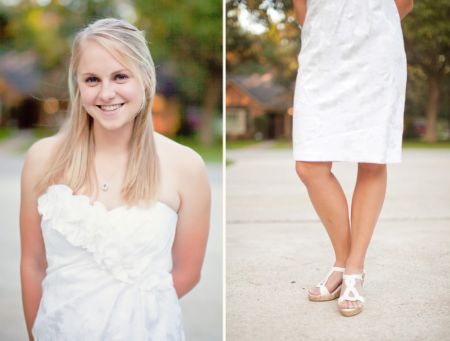 For a backyard wedding, you can dress up as comfortably and as casually to suit your liking and comfort. The bride can go with any light and comfy outfit with a short hemline than a ballroom gown with a long train. To attain a formal look she can prefer an A-line dress in organza or lace. The groom can maintain a casual look in khakis and a sport's jacket. They can however opt for a tux for a formal look.
Backyard wedding Food Ideas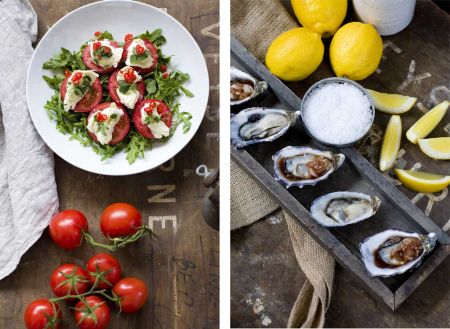 While considering the food for a backyard wedding reception you should take into account the ease, appearance and taste of the meal that is to be served. A buffet table can be assembled with a variety of salads spreads including tuna, hummus, avocado, egg, finger foods, tahini etc. you can also serve your guests with an elegant mealthat consist of salads, cheeses and soufflés, fish bouillabaisse, chicken Kiev, chicken cordon bleu, chicken Florentine or steaks. As for deserts you can dish out sorbets, gelato, biscuits etc.
Backyard wedding favors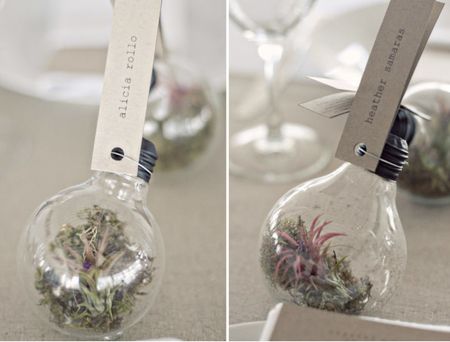 A wedding favour is a gesture of appreciation presented as a souvenir for the guests in order to thank them for being a part of the wedding celebration. You should choose a favour that matches with your wedding theme. Consider gifting them with personalized packets of bird seeds, personalized paper fans or barbeque sauce bottles that are customized with your personal information. You might also hand out umbrellas for shade.
Backyard wedding cake ideas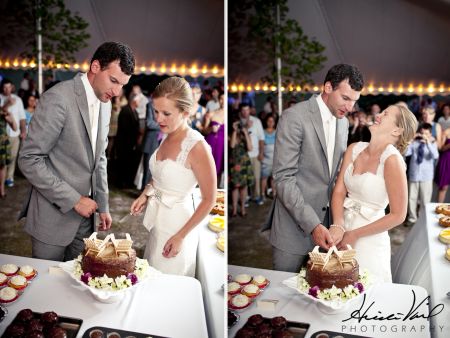 For a backyard wedding theme, you might prefer to make the cake yourself. You can always ask one of your family members or your friends who is a perfect with cakes, to bake one for your grand day with themed decorations on the cake. A homemade cake will not only be made with love and affection but will also cut down the unnecessary expenses. The wedding cake prepared at home is sure to add a personal touch to the grand celebrations.
Backyard wedding Music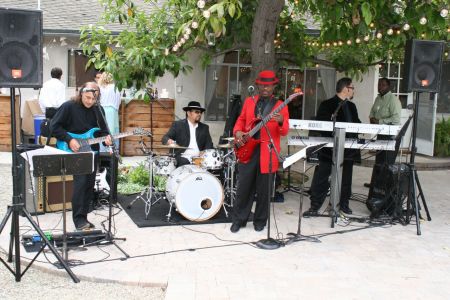 Music is the most important part of your wedding celebration. After all it sets the stage for the grand event of your life. The right music for the wedding celebration is quite necessary. You can either hire a DJ to play wedding songs and create just the right mood for wedding celebration. You can also play the music of your choice on the your personal mp3 player or CD player. You can also program the songs on an iPod that you want to be played on the wedding ceremony and then hook it to a stereo with many speakers that can be hidden behind the plants in a backyard wedding.
Backyard wedding photography ideas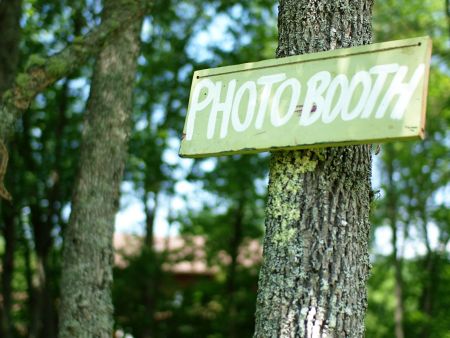 A professional photographer can add a huge amount to your wedding expenses. However, you can set up your own photo booth if you do not intend to engage a professional photographer. Your personal photo booth will let you create a memorable guest book. The photographs can be used as wedding favors for the guests. All you need is a digital camera, digital photo printer and digital photo printer papers and of course, a table to set down things.