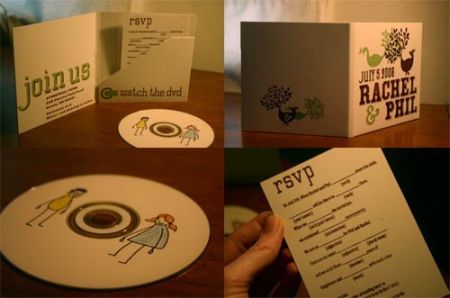 One of the most important things to consider while making your wedding checklist is the wedding invitations. You can easily get yourself elegant and unique wedding invitations from some printing company, but that will cost you some good bucks. A great alternative to the same are the DIY wedding invitations, which will not only be special and personalized, but will save you money too. If you want to make your own wedding invitations, you should check your budget once and then consider a few good wedding invitation wording examples to start with the process. For wedding invitations stationery and accessories, you can either search your local market or browse online to get the best deals. Here we have some of the best examples of DIY wedding invitations you could consider while giving you wedding invitations a personal touch.
DIY DVD wedding invitation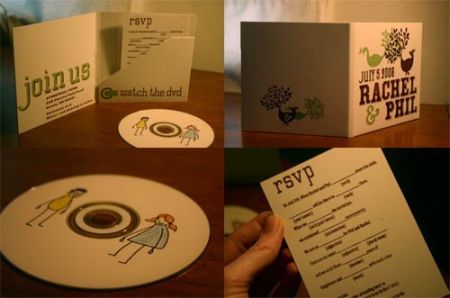 Here is a unique idea for DIY invitation cards, which flaunts handmade Mad-Lib style RSVP card and screen-printed album art. A great DIY by Rachel from Red Prairie Press, this unique wedding invitation is sure to catch the attention of every receiver. A minimalist design was chosen for the card cover. This DIY wedding invitation further includes a DVD, which includes an original animated drawing of the couple. Now, this is undoubtedly a neat and cute idea to consider for a DIY wedding invitation.
DIY wedding invitation project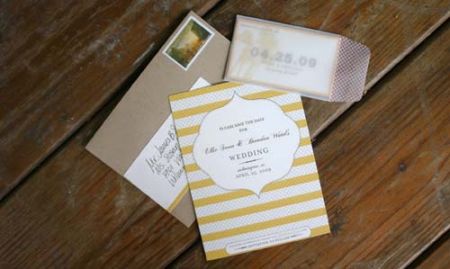 Freelance graphic designer, Ellie Snow from Durham, North Carolina has designed these simple and sophisticated invitation cards for her wedding. She ordered a PG-11 model of self-contained compact color printing system called 'Gocco'. She made use of not more than two ink colors to print the invitations, reduced the printing area and took off the extras like road maps, inner envelops etc. the only thing included except for invitation was the reply card and postcard RSVPs. In the end she had a fancy invitation card with designs and patterns of her choice while costing much less.
DIY Wedding Invitations with Kit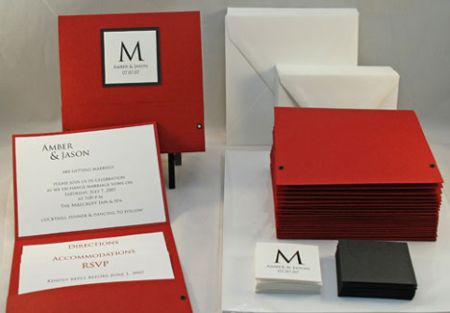 DIY Wedding invitation kits are available for couple who want to create beautiful and decorative wedding invitations in budget. Every DIY invitation kit includes all necessary elements that are required to make outstanding invitations like invitation pockets and envelopes and cardstock for printing. The kit also includes a CD containing both MS Word and MS PowerPoint templates for a step by step guidance. With help of this kit you can create unique styled invitation card embellished with you own creativity.
Blank Wedding invitation DIY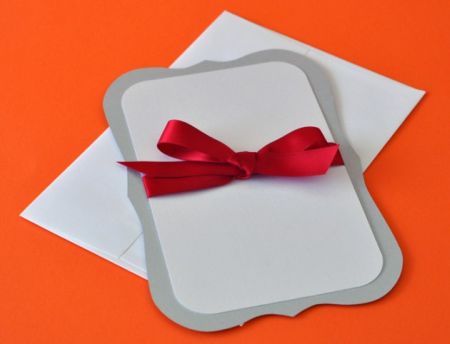 There are different ways of creating unique and special invitation cards for your guests. One way is to get blank Wedding Invitations from a stationery store and embellish them with your creativeness. These blank invitation cards either come in a plain format or with different designs and textures on the borders in variant hues to choose from. You can write the invitation message in your own handwriting in the color of your wedding theme.
DIY Message in a bottle wedding invitations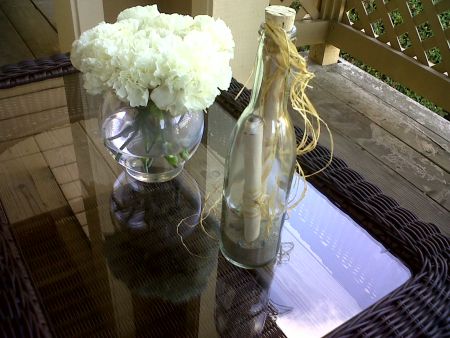 A wedding invitation through a message in a wine bottle is a unique idea especially for a beach wedding. You can make this invitation yourself by making use of some of your household objects like empty wine bottles, cork, unused pencil, funnel, raffia, plain stationary for writing the actual invites along with return stamps and some sea elements like sand, seashells and mini starfishes for decorating the beach wedding invitation. Write the invitation on an ecofriendly paper, roll it with help of the pencil and tie it with raffia. With help of funnel, slip in the sea elements along with sand and the invitation roll. Cover the bottle with the cork. Your wedding invitation is ready for a breathtaking wedding ceremony.
DIY Planting Wheel Wedding Invitations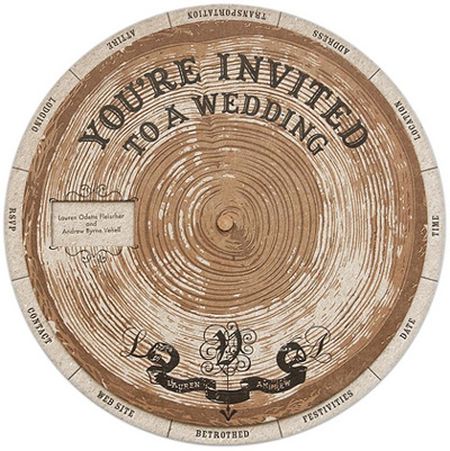 These unique wedding invitations were spotted over at iDiY where these invites were a DIY project. The invitation includes two circular wheels made from recycled, die cut chipboard. To give a perfect circular shape to the wheels the artist might have used die cutting machine. The wheels are further letterpressed to give it an appearance of planting wheel with redwood rings.
DIY hemp-tied invitations deer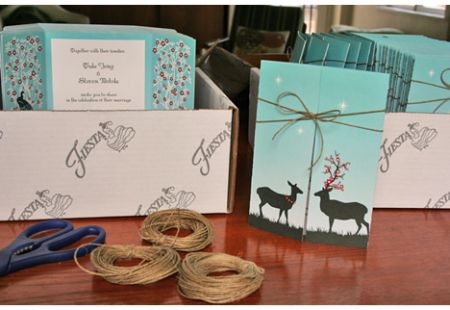 When it comes to DIY wedding invitations, the ideas are as endless as your imagination. You just need to use your creative skills to create unique, elegant and customized wedding invitations for your near and dear one. The invitation pictured here has been made from scratch using paper, inks, hemp cord, photo software, envelopes, glue sticks and other stationary. One of the highlights of the invitation elements in this project is the is the RSVP card, which bears a message on the bottom of the card that asks the receiver to write back or doddle anything on the back of the card.
DIY Peacock wedding invitations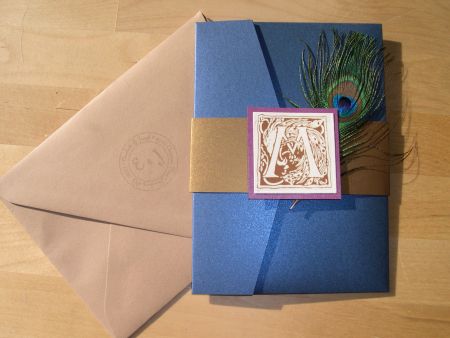 For those who have finally made up mind to make their own wedding invitations, but are confused with the theme and style, here are the DIY Peacock wedding invitations. The easiest option to do so is to contact a vendor and buy yourself an elegant peacock themed template. Once you have it, you can print the invitation at home or from some printing firm. Another option is to use a peacock feather stamp on your wedding invitations. Moreover, you can also fix a real peacock feather to your wedding invitations.
DIY Photo wedding invitations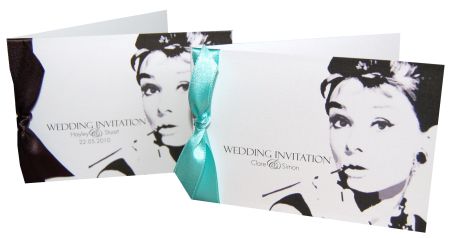 While you are planning DIY wedding invitations, one great way to give them a special and professional touch is by adding pictures to the invitations. You can go for DIY Photo wedding invitations, which can give your guests an idea of the wedding planned by you. You can use a photo of your engagement, a theme related image, cute cartoons, floral image or something interesting taken from the web on the wedding invitation easily by using free software programs. DIY Photo wedding invitations allow you to have a creative, custom look within your budget.
DIY Eco Friendly Wedding Invitations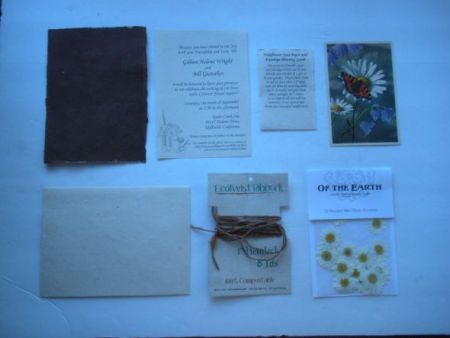 If you are the one who has strong eco values, the best option for your wedding invitations seem to be something that's green and made from recycled materials. You can easily get eco friendly materials online that are needed to create the wedding invitation. The one pictured here is a DIY Eco Friendly Seeded Paper Wedding Invitations with Vintage Postcards, on which the creator saved $1 per invitation. The components of the invitations and vintage postcards were bought online.