You can't become a perfect wedding DJ by just spinning records and changing CDs but it needs a lot of skills to be developed to mark your presence in the wedding ceremony. A skilled DJ knows how to draw the wedding guests to the dance floor and let them enjoy the ceremony to the fullest. This article outlines what knowledge about the music and business decisions is necessary to become of successful wedding DJ.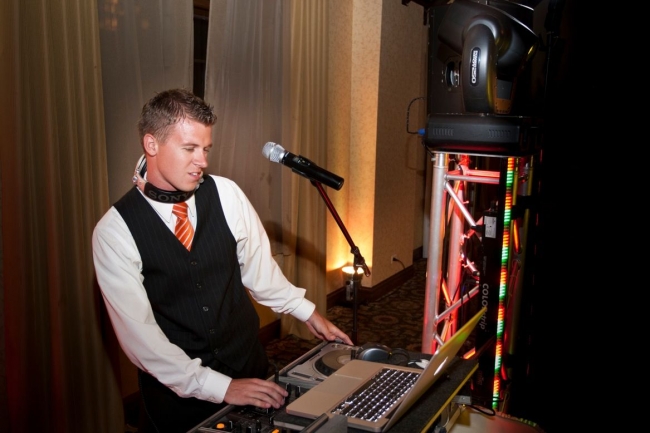 1. You should have a great interest in music and if you want to be a successful wedding DJ, build a music collection of romantic and wedding songs. People coming to the wedding ceremony have varied musical interest so, a huge collection of songs of every kind of music genre is necessary.
2. You should have a complete knowledge about traditional and popular – father/bride, first dance and group dance – wedding songs , make a collection of songs for these categories separately. You should know the basic difference between meringue, a tango and a waltz as guest may request you to play songs.
3. A wedding DJ work as an engaging agent between the guests so, you should learn about varieties of dance games like chicken games and good luck dance. This will encourage them to get involved with each other.
4. Various prominent institutes offer courses of wedding DJ or in radio production, take a course and learn the basic skills like mixing, lights and fading.
5. You should be friendlier to the people in the wedding ceremony, make jokes and tell some humorous wedding stories to generate interest among the guests.
6. Initially, you can start with the used equipment and after getting an experience of approximately six months; you can buy your own turntables, CD players, speakers, headsets, lights and disco balls.