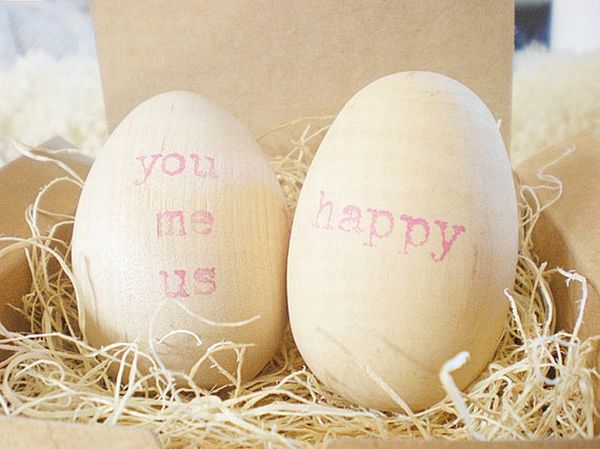 Selecting an Easter wedding theme or having a real Easter timed wedding is one of the greatest idea for a spring wedding. You can have all the seasonal flowers by your side as wedding flowers as they can be found in abundance at this time. The décor can also be made to look blissful as it is the time of the blessings that we get from our beloved Jesus Christ. And what about the Easter wedding favors? Do you know about any? Well, if you do not have a hint, then do not worry at all. We are here to just let you know the best Easter wedding favors that you can get for your wedding and make your loved ones feel blissful too. See here in the slideshow our selected Easter wedding favors. We know you would love these favor ideas.
Dozen Sugar View Easter Eggs Easter wedding favors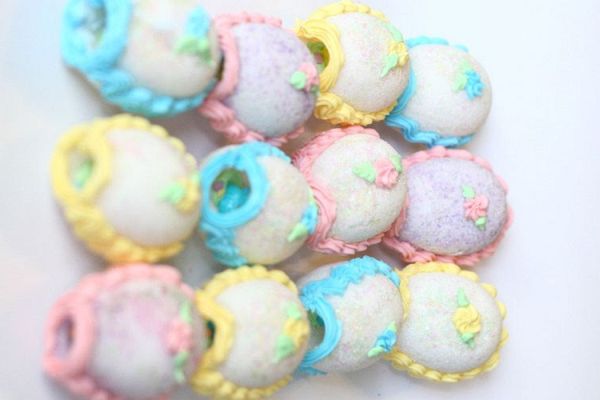 These are a set of dozen sugar Easter eggs that have been all handmade and they look adorable with the colors that they carry along them. These cute little sugar eggs look just the real big eggs. These will make a great Easter wedding favor and they can be therefore gifted in some Easter basket or any simple bamboo basket. Surely a delight for the children.
Pinwheels Easter wedding favors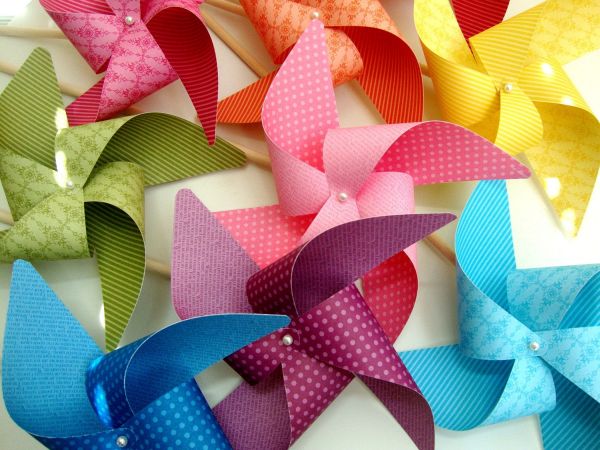 The very ideas and citing of the pinwheels lets even the elder people become child and playful. So here is this set of 8 good looking and all colored pinwheels that are so versatile to be gifted as your wedding favors for the Easter wedding. You can also use these to decorate your wedding reception area and also make wonderful looking table centerpieces out of these. As you like it.
Pair of wooden eggs Easter wedding favors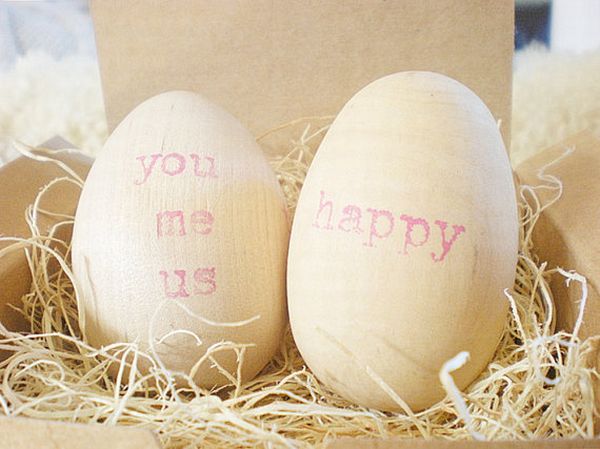 Here are two wooden eggs that are so well crafted that you cannot believe that they have been made out of wood. These eggs measures about one and a half inches by one and a half inches. These have been nestled in good quality aspen wood. There is a imprint saying 'you me us' on one of the eggs and the other one say 'happy'. That makes 'you me us happy'. Cute and creative too be given as the wedding favors. These will mark as a great symbolization for the newlyweds too.
Art Block Magnet Easter wedding favors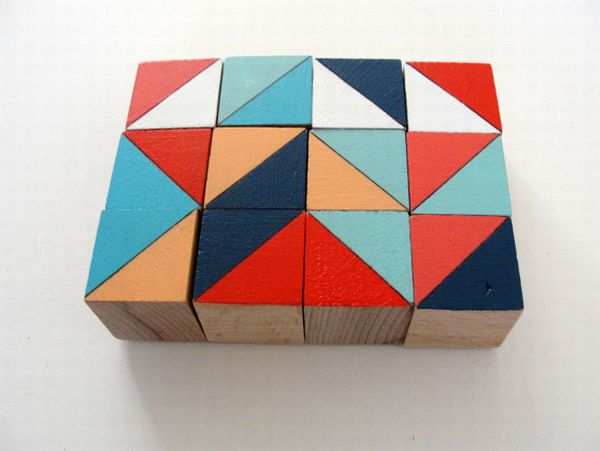 Easter comes in the time of the spring. And colors are just synonymous to the spring. When creativity is mixed with some color you can have wonderful things for sure. Carrying this theme and idea this is a collection of art block magnets that would compliment your wedding as one of the best wedding favor ideas for the Easter themed wedding.
Compact Handbag Mirror Easter wedding favors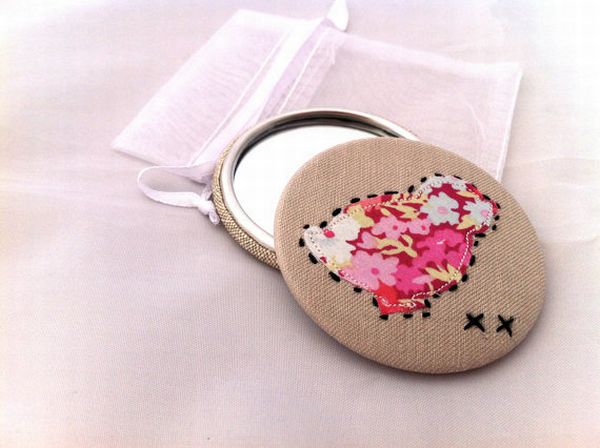 Can't miss all the gorgeous looking ladies in your wedding? This is a kind of wedding favor that will compliment their beauty and the looks. It is an Easter chick appliqué handbag mirror that has a liberty print on it. You will get this as cheap as $15. It has a diameter of 58 millimeters. The mirror will come well placed in the organza small bag
Nestled Easter eggs with Place cards Easter wedding favors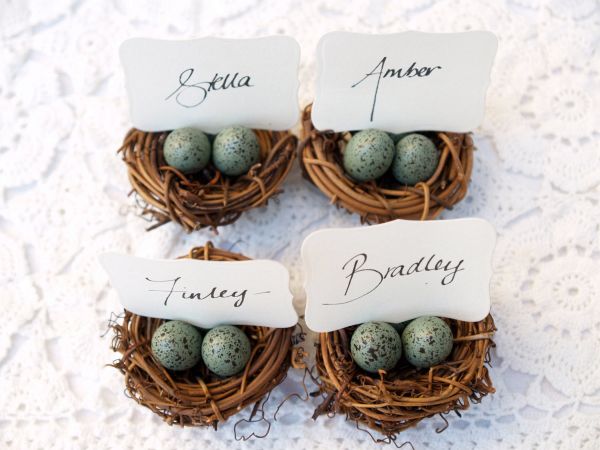 If you plan to give a personalized experience to your wedding guests without missing the Easter theme then this one here is surely your pick. The nests have been prepared from vine and are about 3 inches tall. Eggs are attached to the nests which have been made from wood to make them durable. The place cards can be put inside every nest and then you can put these on the concerned tables for your wedding guests to never forget the memory of the beautiful wedding day that they shared with you.
Felted Wool Acorn Ornaments Easter wedding favors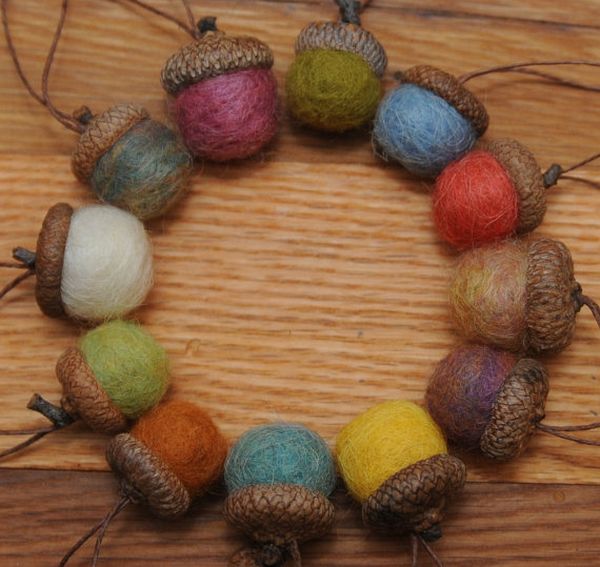 You do not get to see wedding favors like these quite occasionally. This is a dozen of needle felted wool acorn ornaments that symbolize the colors of the spring. Don't you think they are just cute? Just getting something like this will make your wedding as well as Spring Easter wedding an unforgettable affair.
Crochet Mini Easter Baskets Easter wedding favors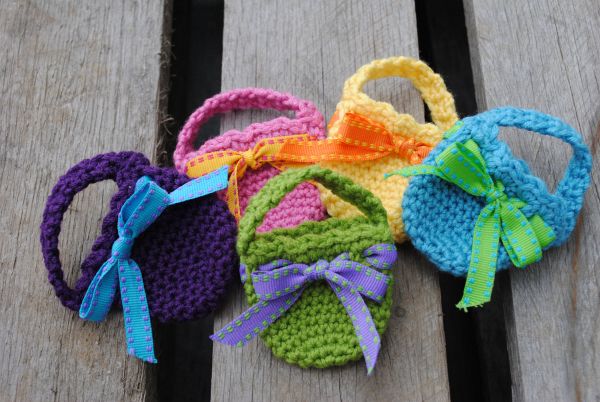 A set of five that comprises of the crochet miniature Easter baskets will make you wonder about the charm that you have inculcated to your wedding. The set has purple, green, yellow, pink and blue baskets made out of all organic material with ribbons of the contrasting colors to each one of the basket. These can also make beautiful centerpieces to enhance your wedding décor.
Dried Daffodil Flower Easter wedding favors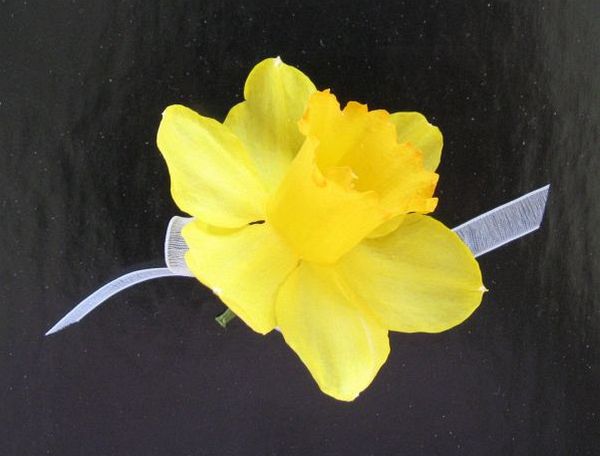 Now what do you think of this Easter wedding favor idea? Daffodils are special for the spring Easter wedding. And this is a dried daffodil flower that you can preserve just like your wedding relationship for the years to come. Treated with preserving chemicals and then all dried up, you can be rest assured of the genuine being of this pretty little wedding favor for your wedding guests.
Pastel Greens Glass Pocket Crosses Easter wedding favors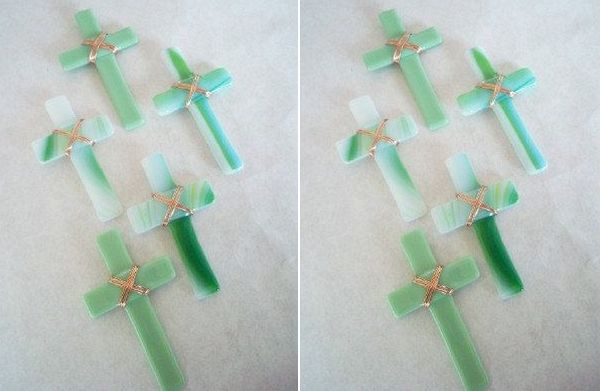 Mint green in color these little crosses are all special and blissful to be wedding favors for any of the Easter weddings. These are about 3 inches in height and 2 inches in the width. Glass has been used to form these crosses. To each cross is a small and fine copper wire wrapped around. These will become a great symbolization of love, peace and sacrifice that Jesus brings to us all.