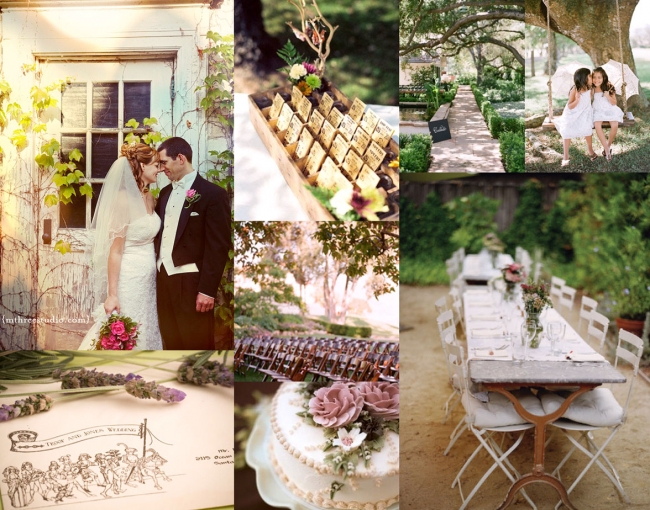 Outdoor weddings are the perfect way to avoid the expense and unceremonious tussle of confined hall room spaces. Imagine your auspicious wedding under the blessings of the scintillating sun and a white-blue morning sky. The venue surrounded by the freshness of callas, lilies and orchids, and your guests each with a glass of sparkling champagne jiving to the rock-n-roll classics. Hosting an outdoor wedding allows to take a step out of the traditional banquet hall receptions and pick from the nature's most beautiful venues and settings to pledge your wows.
Outdoor wedding venue ideas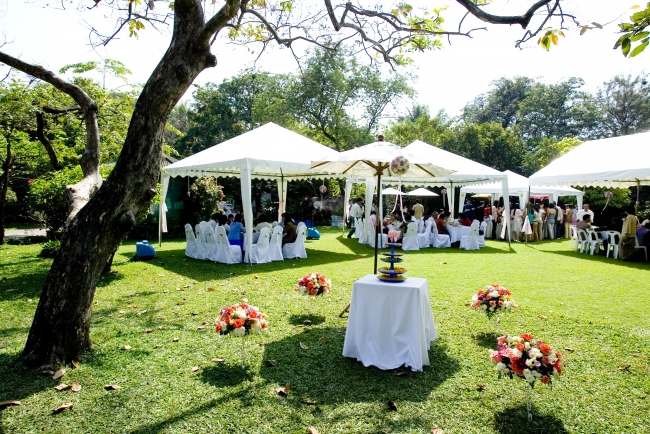 Beach
A beach wedding calls for a refreshing tropical setting. Walk the aisle barefoot on sand towards a gazebo decorated with tulips and orchids and take a pause to gaze the vast blue waters. The beautiful surroundings will cast a spell on your guests.
Rustic barn
A county side barn surrounded by beautiful apple orchids, along with a classic weathered wood shelter makes a perfect rustic wedding venue. You can embellish the place with beautiful white drapes and floral settings to make it even more beautiful.
Woods
Get out of the cities and pick a location in the outskirt woods. You can host a reception in the woods under the shadow of large tropical trees. If possible, near a beautiful fire pit. This will be a dream come true for nature lovers.
Garden
Lush green gardens make an amazing, intimate venue for wedding receptions under broad daylight or night moonlight sky. You can match the location with beautiful floral settings and offer cocktails with a mix of herbs and fruit salads to go with it. Alternatively, you can also host an inexpensive wedding in state parks after getting a permit for a few dollars.
Outdoor wedding lighting ideas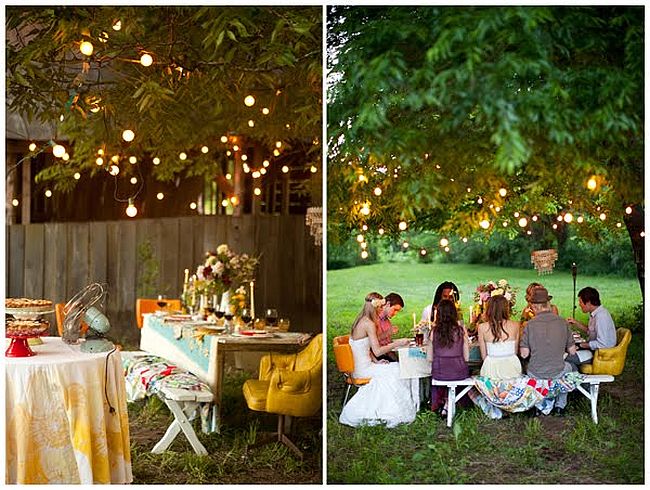 Chandeliers
Wedding held in the night time can be perfected with appropriate lightning. Chandeliers hung from the trees, casting their light on the altar transcend the whole setting to a new world. You can choose between electrical and candle chandeliers, whatever seems appropriate according to the location.
Candle-lit tables
Antique candle stands with scintillating candles can be used on the white drape covered guest tables. A view of candle lights surrounding the whole area can be very charming in evenings, but especially at night.
Lanterns decorated aisle
Large lanterns on both sides of the aisle are adorable; seem like paving way to the altar. Lanterns with candles floating inside look immensely beautiful.
Outdoor wedding flower ideas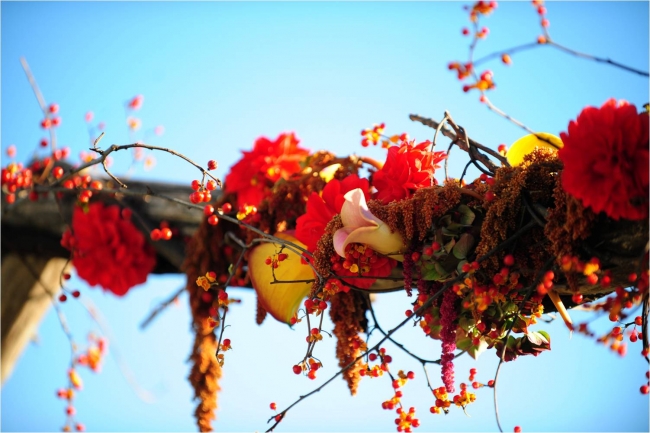 Christmas weddings
Wedding flowers are a major part of the big day, especially for brides. If you're getting married near the Christmas time, a bridal bouquet of Christmas flowers such as red roses can be intermixed with gold or silver shades decorations, which really compliment the red. Corsages can be made using poinsettias and chrysanthemums, each attached with a small gold or silver bell to remind of the Christmas chimes.
Spring season
In springs, tulips are the best flowers, and can be combined with orchids and daffodils. Pastel color shades such as pink, lime, blue and orange suit the weather and the occasion. Yellow beautifully dominated the spring wedding seasons.
Summer season
Summer is the season of roses. Pink roses and lilies are the charm of summer season wedding. Aqua, white and peach colors are perfect for the summer season.
Winter season
Make use of gardenias and calla lilies in the winter to decorate the altar and make the celebrated bridal and maid of honor bouquets. White flowers can be combined with twigs in green, silver and golden.
Outdoor wedding decoration ideas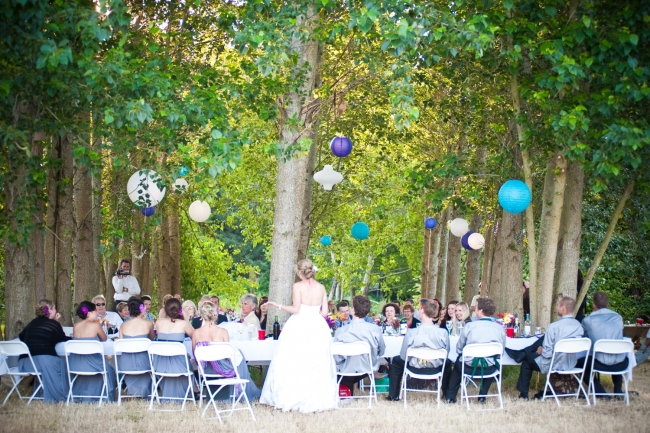 Natural floral decorations
Outdoor weddings are best complimented with flowers as the major decoration element. Artificial decorating material such as candelabras much less suits an outdoor wedding ceremony, especially in the day.
White chairs
It is important to keep the venue neat throughout the ceremony. Padded white chairs look amazingly beautiful and are also not dusted easily. They can be cleaned with a damp cloth.
Decorated gazebo
Line white chairs in a pattern leading to the gazebo. Decorate the gazebo with flowers and red and golden ribbons.
Wind-resistant decorations
You can never predict the weather; a light breeze often becomes windy within some time. Paper lamps and other light decoration material suffer the most in case of heavy winds. Make sure the decoration poles are well anchored to survive through such circumstances
Outdoor wedding attire ideas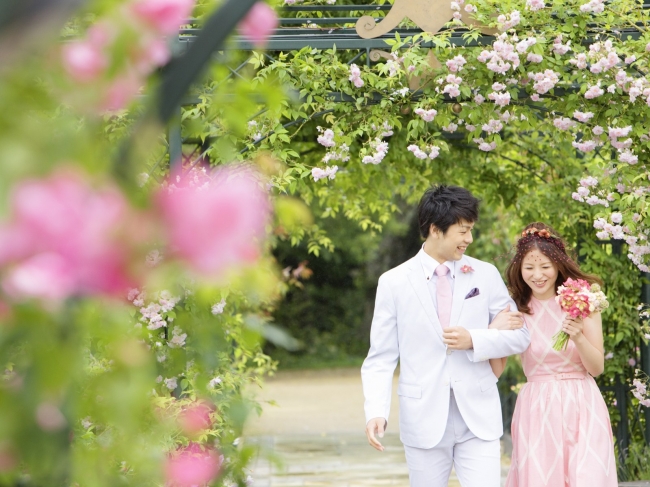 Bride's attire ideas
For a garden or beach wedding, a short semi-formal gown with no straps or sleeves is the most appropriate choice. The bride can also pair up her dress with matching gloves. Long gowns are the pick for winters and more formal weddings. Spring and summer weddings call for light dresses with chiffon and organza.
Groom's attire ideas
Wedding attire for men should follow the tradition and not the current fashion. A three-piece tuxedo suit is the ideal choice. A black or a white tuxedo with a bow-tie is standard. If you're planning to go for a vintage look, you can opt for a light colored tuxedo with a darker tie.
Outdoor wedding centerpieces ideas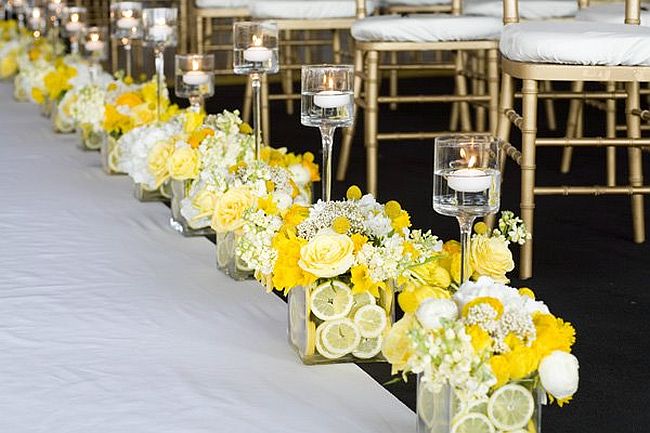 Pick the flowers of the season
You have every right to pick the flowers and colors you like, and guide your florist accordingly. You can pair up bright yellow daffodils with white orchids, or pink roses and lilies with colorful orchids. Pick the flowers of the season in which your ceremony is to be held.
Low centerpieces for windy seasons
It's always advisable to make low centerpieces which are more stable in winds. Set the centerpieces away from table corners to minimize the damage during wind blows.
Decorate the centerpieces with artificial elements
Paper decorations, ribbons, fruits, etc. add a lot of appeal to the centerpieces. Use apples, pomegranates, along with colorful paper decorations to make the bouquets.
Outdoor wedding reception ideas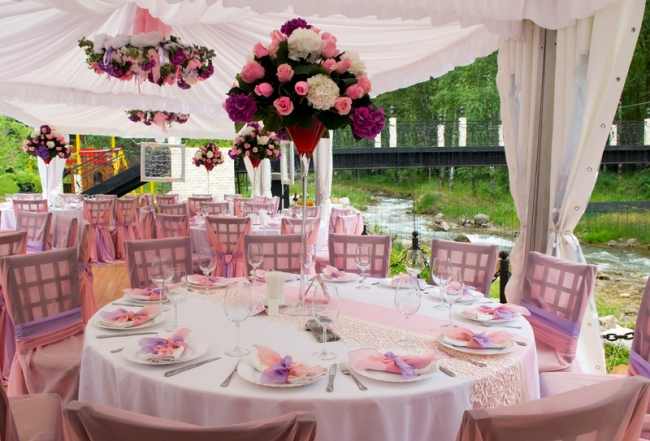 Inform the guests about the venue
Since you're hosting your wedding outdoors, it's important that you inform the guests about it along with the invitation, so that they come dressed accordingly. Alternatively, you can also decide on a simple dress code which could be easily followed by the guests.
Set up a gazebo
You have to rent the gazebo well in advance to avoid any shortcomings. Decorate it with utmost creativity using flowers, ribbons and drapes. Make sure the poles are anchored solidly to withstand windy weather.
Hire a band or a DJ
Performance by a band, and classic jazz numbers are an integral part of a wedding. Make the arrangements in advance and go through a trial if possible.
Outdoor wedding food ideas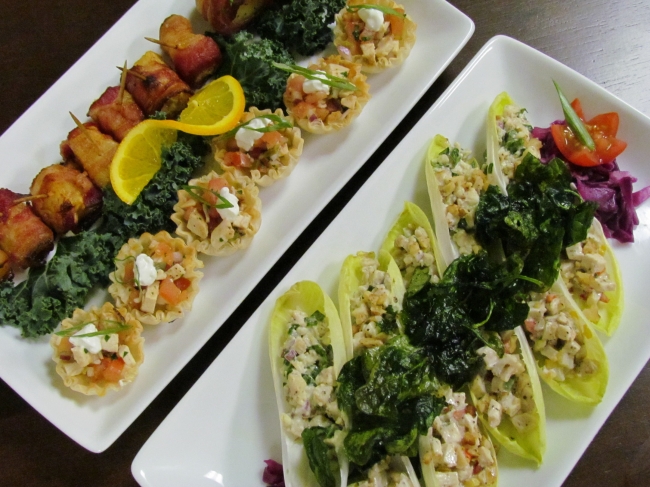 Barbecue menu
You can delight the appetite of your guests with a barbecue menu, which can include items such as chicken, ribs, hamburgers, etc. Pair it up with fizzy non-alcoholic drinks, fruit punches and beer.
Hot and cold buffet
A complete buffet can be an expensive deal, but if you can afford it, there's nothing like it. Make sure chiefs are in duty to keep the food heated and in an abundant quantity.
Alcohol
Alcohol is undoubtedly an important part of every occasion. Prepare a menu for mixed drinks and set up a temporary bar at a corner. An open bar can be very costly; you can rather offer a standard alcohol punch along with wine and beer. Champagne limited for toasts is quite enough.
Outdoor wedding photography ideas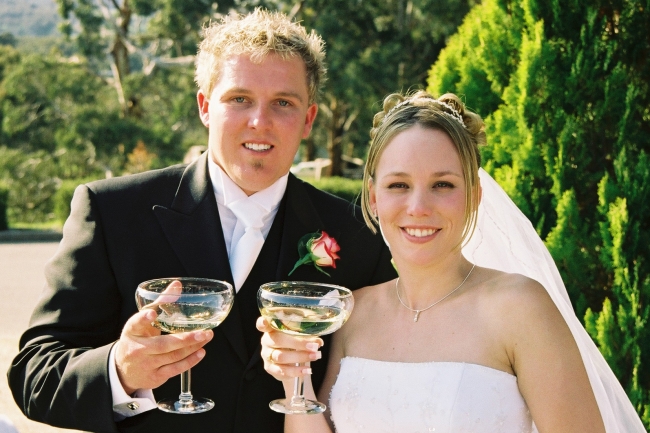 Hire a professional
For great pictures, you will definitely need a professional photographer. You can also hire a videographer to record the beginning of you auspicious journey. Book one in advance so that you have time to negotiate the prices
Disposable cameras
While a professional photographer will only click limited pictures, disposable cameras for every table will do the rest. With your guests clicking pictures, you can have every detail of the ceremony summed up in pictures.
Outdoor wedding cake ideas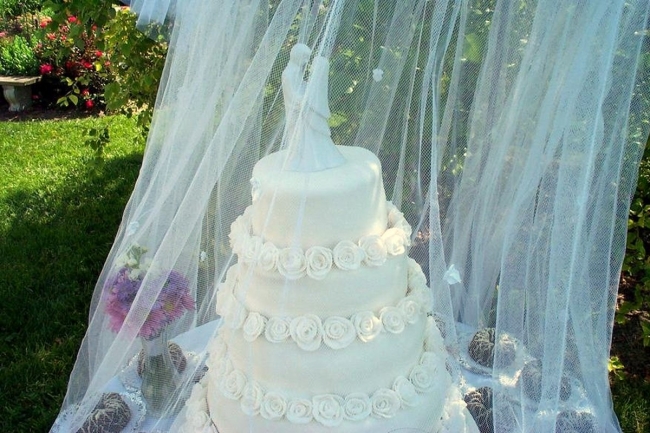 Cakes for outdoor weddings
The cake slicing ceremony represents the unity of the couple which makes wedding cakes even more important. You have to be careful while ordering a cake for your wedding. Not all cakes displayed in stores and websites are suitable for outdoor locations. Weather is very often a serious blow to the wedding cake, especially its icing. Fondant icing, made from sugar, cream of water and tartar is ideal for outdoor wedding cakes. Use this icing majorly on your cake as it is does not melt easily. Royal icing hardens itself and therefore should be used for sturdy decorations on the cake.
Location specific cakes
You can always get your wedding cake designed to suit the wedding location. For instance, cakes for ceremonies to be held in garden and woods can include a lot of floral designs and green color shades and decorations.