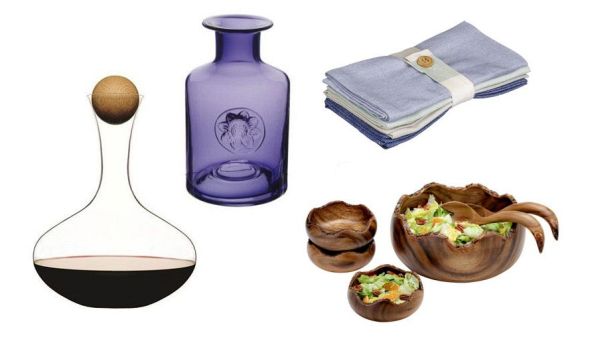 Traditional wedding gifts are not the only options as the wedding gifts in modern scenario but with the passage of time they have came too far in the welcomed category of wedding presents. If you have some creative ideas, with a certain innovation of modern times then you can surely get a good traditional gift for the newlyweds. These kind of wedding gifts have stood with times and they make wonderful memory to the bride and the groom. Please have a sight of few very thoughtful traditional gifts that we have selected here for you to know about.
Antique French rocking chair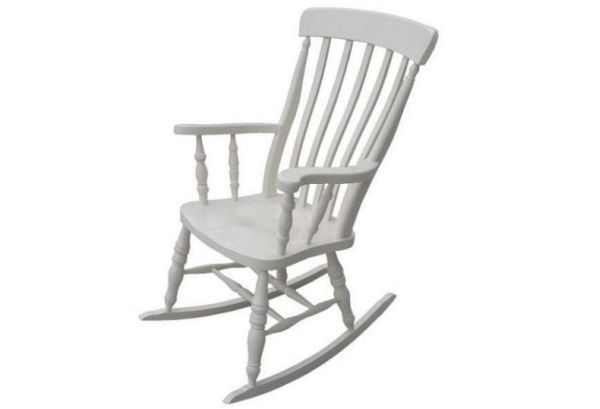 This is a beautifully crafted and all handmade antique French rocking chair. It qualifies to be a nice traditional wedding gift. This one here has a pretty plain white finishing. It is classic in appearance and looks too good in its unique French style. Furniture like this can always find a place in the house of the newlyweds. Apart from the utility, this beautiful furniture item is bound to highlight the aesthetics of any house.
Bride and groom wedding ducks embroidered towels set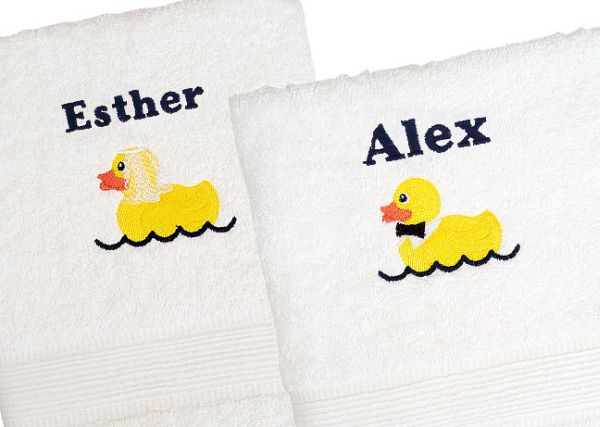 A set of towels remains a nice pick for a traditional wedding gift. The one that we have chosen here for you is personalized besides being traditional. It is known as bride and groom towels set with the wedding ducks embroidered onto the two towels. These have been made from the Egyptian cotton and they are skin-friendly making them an ideal wedding gift for the newlyweds. Towels can kindle love at any moment for the newly married couple!
Black baroque elegant photo frames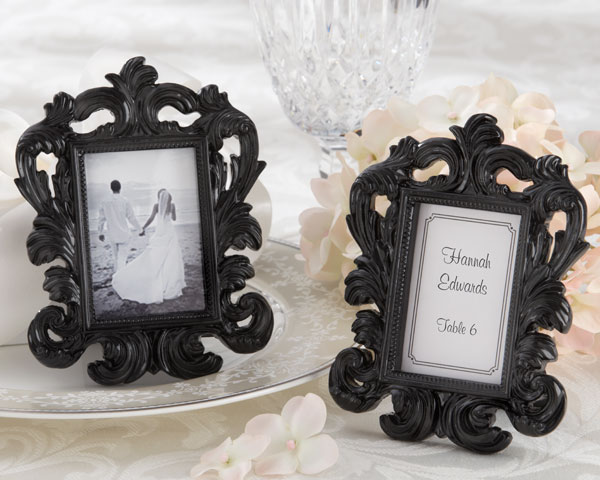 To see such a beautiful wedding gift is only rarely possible. This is a pair of photo frames that have been designed and made elegantly and rich in style. This set has been created by an artist named Kate Aspen in the Italian Baroque frame style of the 17th century. There is a tradition of presenting the bride and groom with the photo frames in nearly all the cultures. This photo framed will make a cherished item to have for any wedding couple even in the modern times.
John Lewis coastal bold stripe napkins set of 4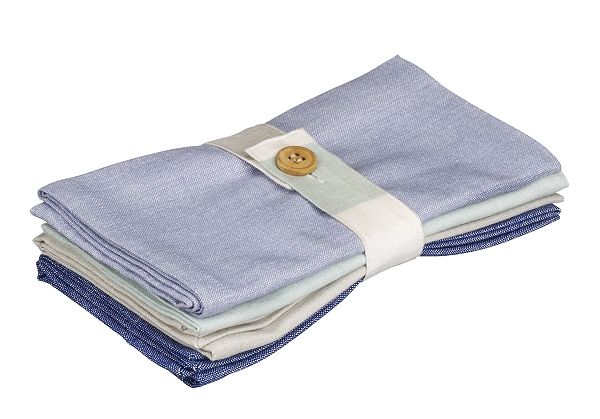 Bold in design with the hues of nautical blue and the natural ones this is a John Lewis coastal bold stripe napkins set of four. The natural cotton make of the napkin set provides a good relaxing feel for the dining table. Each of the napkins is 45 centimeters long and 45 centimeters wide as well which makes them square in shape. A brand like John Lewis has made this exclusively to be given as a wedding present.
Dartington crystal flower bottle vase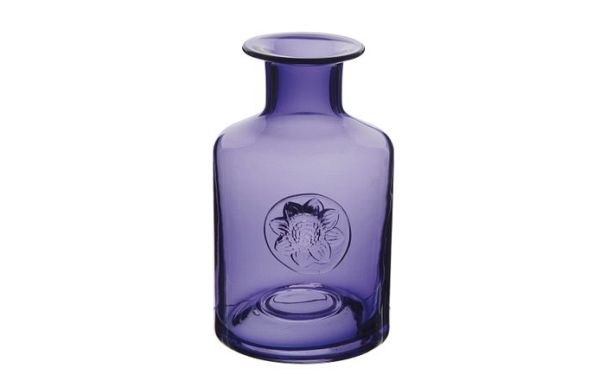 With a height of 20 centimeters, this gorgeous looking Dartington crystal flower bottle vase makes a perfect traditional styled wedding gift. It can be used to keep a single flowers stem or a group of them together. It can be placed thereafter in living room, bedroom or any feasible place. You can even it empty because even with no flowers this crystal flower bottle vase look just amazing. You can give a set of this with different colors if you want.
Hampton forge 52-piece kitchen starter set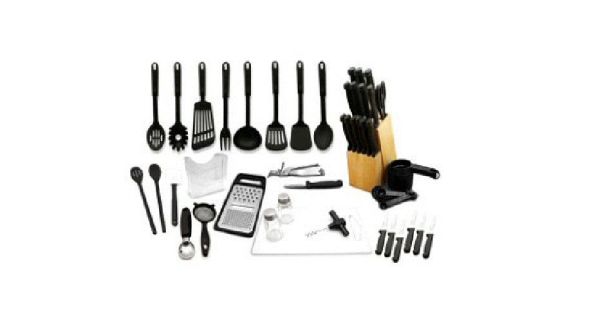 This makes a very purposeful traditional wedding gift for the newly married couple. A kitchen starter set that has 52 items in it with great kitchen utility. The kitchen starter set comprises of a chef knife, slicer knife and bread knife all of 8 inches length. Other useful items that one requires to work in a newly formed kitchen are also available in this set. A wedding couple who will make out for a new house and a kitchen possibly would thank you for gifting them with this perfect traditional wedding gift.
His and hers watch set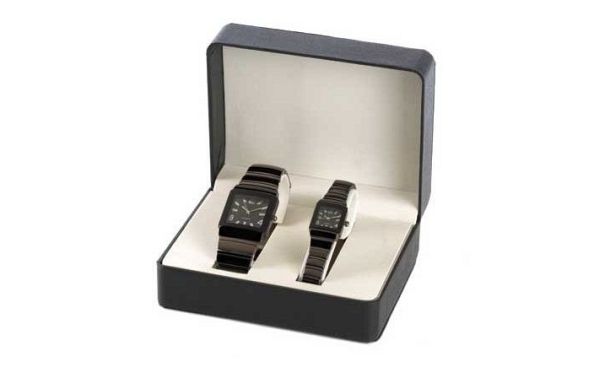 Now a wedding gift that lovers of tradition love to give at weddings is here for you. A stylish set of two beautiful his and hers watches that have a much contemporary design element to them. The finish of both the watches is elegantly ebony. The watches have the silver numerals and they are sleek in their making. This set of watches comes in a nice pretty gift box that will delight the newlyweds when they will open it!
Wooden salad bowls set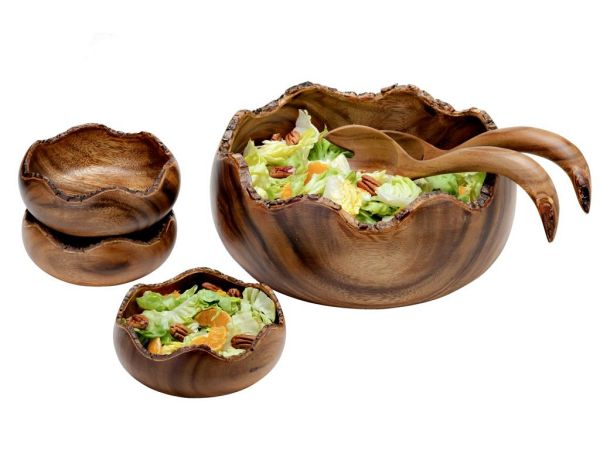 Thoughtful and forming a natural wedding gift, the wooden salad bowls are appreciated by the newlyweds since ages. These bowls set had been made with an artistic touch for exquisiteness. The salad tastes good when served in them and the wood is naturally antibiotic. It makes a great patio dining wedding gift that is too organic in nature and handcrafted beautifully with some professional skills.
Glass and oak wide decanter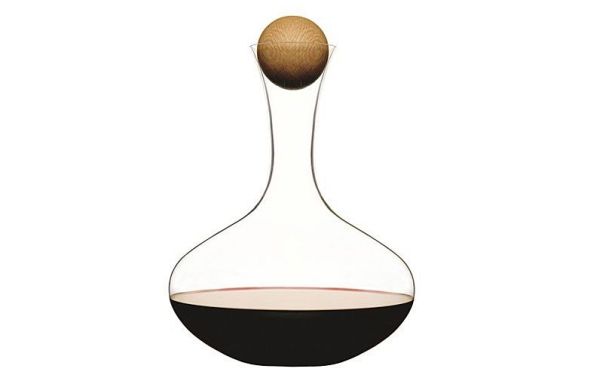 Having two liters of capacity and the glass that is dishwasher-proof, this is a glass and oak wide decanter that serves to be a nicely chosen traditional wedding gift. It magnifies the style and charm of the parties and can also be utilized for the outdoor gatherings and parties. The sphere made exclusively from oak performs as a great topper or stopper for the glass decanter. This is surely a wedding gift with elegance.
Personalized wedding couple candle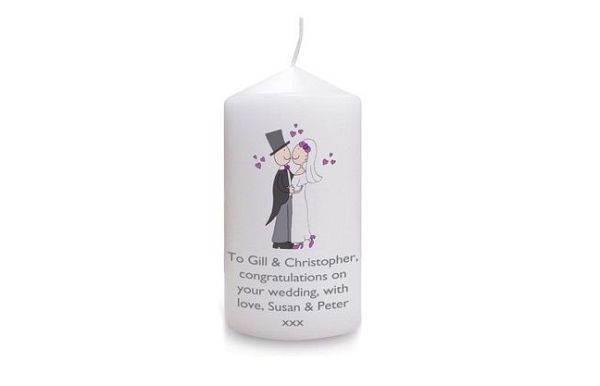 Both modern as well as a traditional gift a personalized wedding candle with some heartfelt message for the beautiful couple is sure to generate some appreciation. This is a scented candle that is all hand prepared with the hand painted picture and carrying a lovely message. Candles have been really traditional in their appeal and they always infuse the love, romance and warmth in a relationship.