Bridal shower parties are something almost everyone of us attend and express our gratitude and best wishes for the upcoming life of bride-to-be. Though, a bridal shower card is the best way to convey your message but most of the time, people get confused about what to write on the card? People often are unable to generate that prompt which can help them figure out what to say and what not but a little bit of information about how to write a bridal shower card can help them win the many hearts. So, just find out that inspiration and determine the things that you wish to say and then take the plunge and fill out the card. Here are some best tips.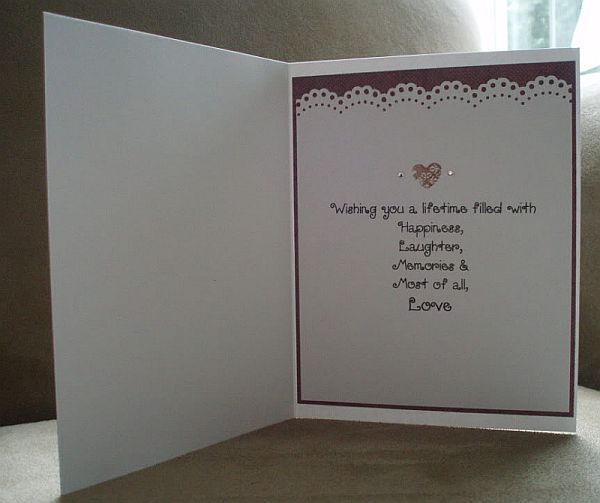 1. The first thing before writing anything on the bridal shower card is to determine particular sentiments for your card. Sentiments are necessary because after knowing the sentiments, you will easily be able to write, for example if you are a best friend of bride-to- be then you can be funny or heartfelt or both, depending upon the kind of message you want to give to you friend.
2. You can study some common saying because they have a strong impact on readers. You can also include any of these common saying like "Best wishes on your bridal shower", "Congratulations on your upcoming nuptials", "Happiest wishes for a very special shower." You can find plethora of other bridal shower sayings merely on a single search on internet but don't go exactly with what you are reading there, try to make the message more personal by adding a line or two, describing some emotional or funny incident with the bride-to-be.
3. Don't write a saying that does not go well with the kind of sentiments you want to convey. Weed out those sayings that have emotional meanings but you want to convey a funny message. Try to write words that fit into the tone of your saying in the note.
4. If you are a co-worker, neighbor or just an acquaintance, don't write something very emotional or heartfelt. A beautiful line expressing gratitude and best wishes for her upcoming life will serve the purpose well.
Via: ehow