We all have heard of many weird and strange wedding ideas that we also wish to cherish at some point of time in life and but a whole new theme called "shotgun wedding" is something, you wouldn't have heard yet. Though, shotgun wedding concept is not new and people used to celebrate their wedding with the fake shotguns but here the expression is something different. After reading the wedding vows, when couple says 'I do', they use to shoot real shotgun rounds to celebrate their wedding in completely different way.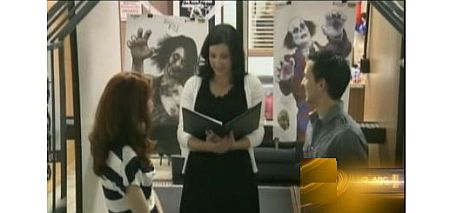 The Gun store, a Vegas weapons shop has started this trend tagging it a ridiculous themed wedding, where you have to pay just $500- $700 to get this wackiest experience.
Gun Store marketing director-turned-wedding officiant Emily Miller explained ABC that The Gun Store provides all kinds of facilities for a legal wedding ceremony like photographs, limos, officiants to flowers. 'The Short Gun Store' has started a new trend by showcasing a a really different style of wedding. So, if you are also a firing gun enthusiast, you must take a shot while celebrating the best moments of your life.
Via: huffingtonpost