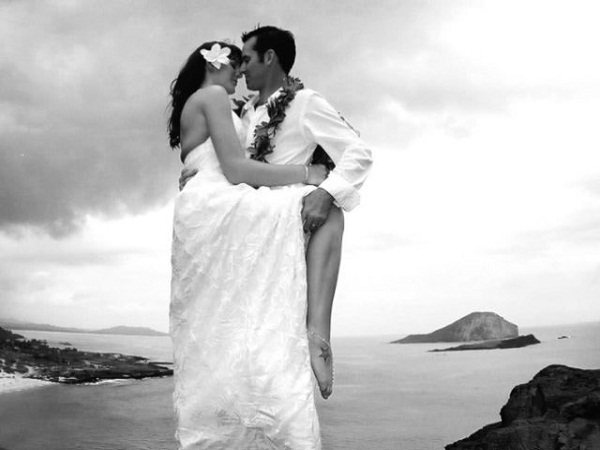 Although, all weddings are special, but weddings in Hawaii are bit more fun, romantic and exquisite. With the backdrop of vast ocean, beautiful and pristine coastline, picturesque mountains, heritage monuments and much more Hawaii has plenty to offer to make your wedding a perfect and most special day in your life. Here are some of the most beautiful and best wedding destinations in Hawaii for you to pick your venue to recite your wedding vows.
Makapu'u Beach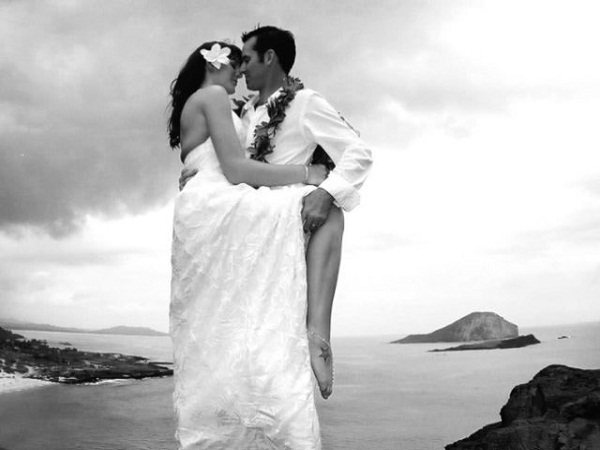 If you are a private person and wish to have a warm, intimate wedding with only selected guests, head towards Makapu'u beach in Oahu. Surrounded by astounding beauty of Ko'olau Mountains, this beach will offer you perfect romantic wedding set up with the deep blue sea, golden sun and pristine shore as the backdrop. This secluded beach has sufficient amenities with number of restrooms and parking space for the convenience of your guests. After the wedding ceremony on this quaint beach of Hawaii, you can move to Waikiki for the fun time in reception, which is at the distance of 40-minutes and is a commercial point with facilities available in all ranges, from world class hotels and restaurants to decent budget and affordable banquet halls.
Na Aina Kai Botanical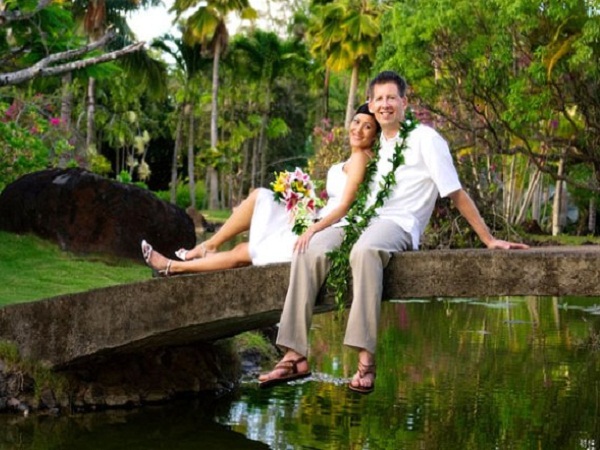 Let waterfalls, lagoons, flowers and spectacular view of vast stretching ocean create a picture perfect wedding decor for your special day in Na Aina Kai Botanical located in Kauai. Serene and picturesque botanical is an ideal wedding destination for you in Hawaii, if your wedding is a private affair. Recite your vows amidst nature's beauty and let the guests soak into the enchanting splendour of the ocean and tranquillity of the gardens in Na Aina Kai Botanical.
Olowalu Plantation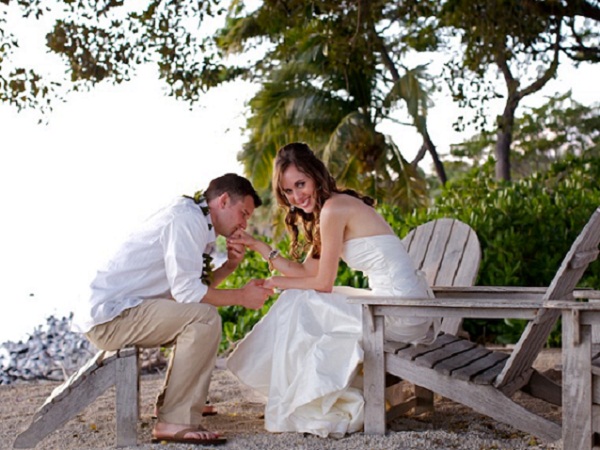 Take the wedding vows and walk the aisle in the exquisite vintage backdrop of a historical sugar plantation built in 1856, located at Maui. Make your wedding an extravagant and lavish affair with lush green lawns, number of rooms for parties, dressing rooms and swaying palm trees overlooking the water, adding up to the plush wedding decor. Ideal for large weddings Olowalu plantation will make your wedding an affair to remember, not only by you but for your guests as well, for the glam appeal and opulence combined with rustic, old world charm of your wedding destination.
The Kahala Hotel and Resort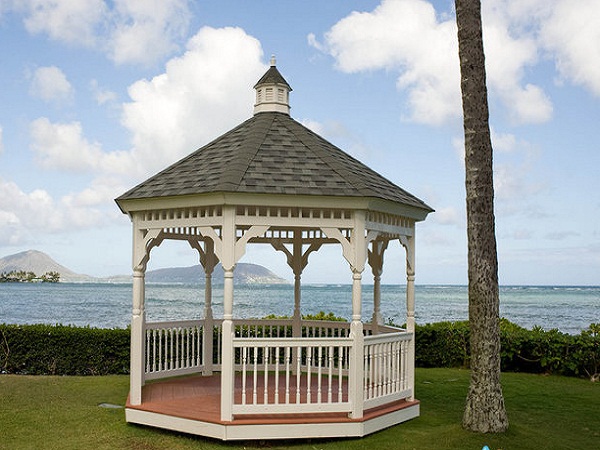 One of the most romantic hotels with gorgeous beachfront weddings, Kahala-Oahu is an ideal wedding destination for an exclusive and beautiful wedding with the guest count of up to 300 people. Kahala hotel and resort will offer you the best of wedding arrangements to make it the most special day in your life. Make it a beach wedding or take your wedding vows at the Diamond Head Gazebo or the Koko Head; choice is yours. Although, wedding at Kahala hotel and resort in Oahu is a bit expensive, but its worth spending on a picture perfect wedding that the hotel will offer you.
Turtle Bay Resort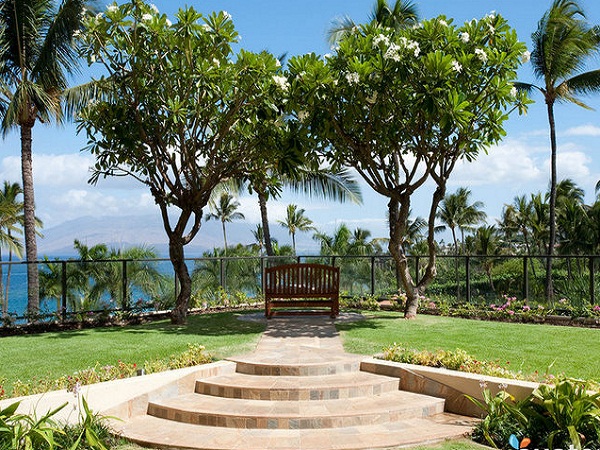 Make your big day a memorable day for your guests also at the Turtle bay resort in Oahu-Hawaii. Ideal location for large, lavish weddings, Turtle Bay will offer you luscious spread for food, ample of space and the gorgeous five miles of shoreline to make your wedding a truly special event. Let your guests feel relaxed and breathe the fresh air by the blue ocean while you take the vows to enter into the Holy matrimony.
The Ritz-Carlton Kapalua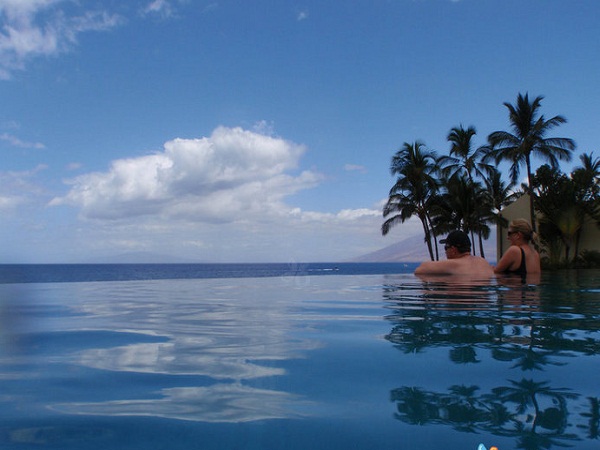 Make your destination wedding grand and extravagant at the Ritz-Carlton Kapalua in Maui-Hawaii. Whether you want it large and magnificent or you wish to keep your wedding a more private and intimate affair, Ritz-Carlton will help realise your wedding dreams. Expensive but exclusive, Ritz-Carlton is a wedding destination that will serve the best and choicest of food and alcohol to be remembered for a long time even after your wedding.
Lana'i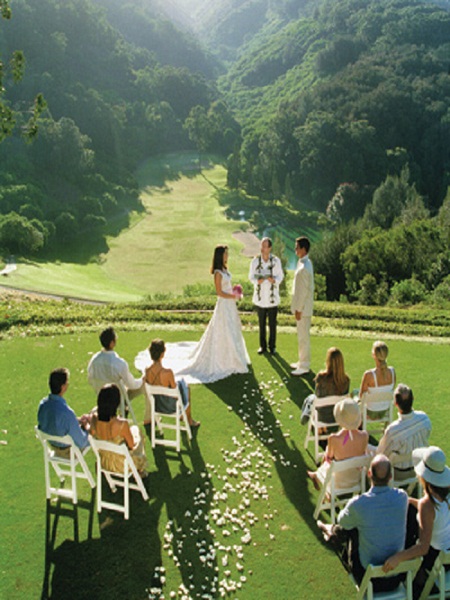 What can be more exotic and romantic than getting married in a secluded picturesque island? Lana'i in Maui-Hawaii is an undeveloped isle that makes an ideal wedding venue for those looking for an upscale yet serene wedding. Lana'i has plenty of activities to offer from four wheel drive adventures to golf. Relaxed and effortless Lana'i will make your wedding etched in the memories of your guest forever with its virgin landscape and luxurious appeal. There are two resorts in the isle; Four Seasons Resort at Manele Bay has a stunning beachfront whereas Four Seasons Lodge at Koele is surrounded by mystical forests.
Chapel By the Sea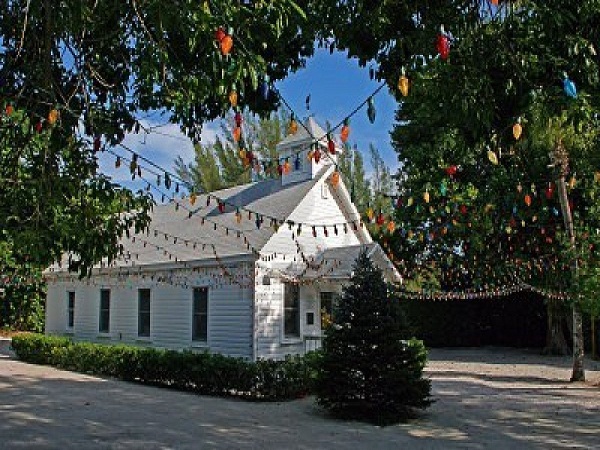 Let the waves create the background music while the mountains, lagoons and ocean create the perfect dreamy ambiance for your wedding as you recite your wedding vows in chapel by the sea in Kauai. The stunning hexagonal chapel with white dock and white air island-like design carving is anything but ordinary. The amalgamation of mountains with ocean paints a picture with incredible views that will never fade away from the memories of all special people who will be a part of the most beautiful day in your life. Chapel by the sea requires reservations and is located at the Kauai Marriot.
Koa Kea Resort Hotel at Poipu Beach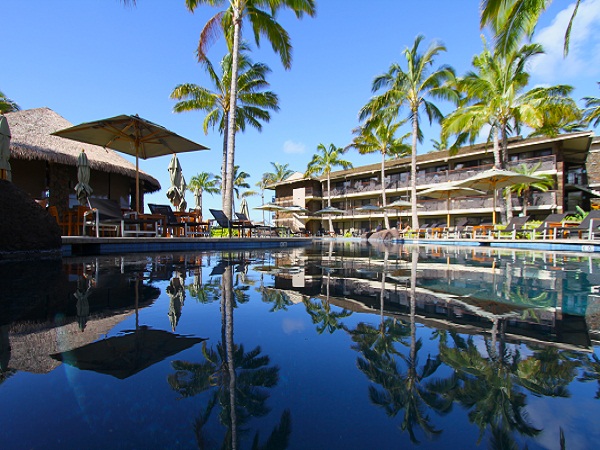 Get married in the luxury of 5-star hospitality at Koa Kea resort hotel at Poipu beach in Kauai- Hawaii. The exquisite boutique hotel offers a warm and intimate location for your exclusive wedding and the lavish spared will be a treat for your aristocratic taste buds. An ideal location for a private wedding of not more than 25 guests, Koa Kea resort hotel at Poipu beach will ensure that you celebrate your big day in a special way in the lap of luxury.
Royal Lahaina Resort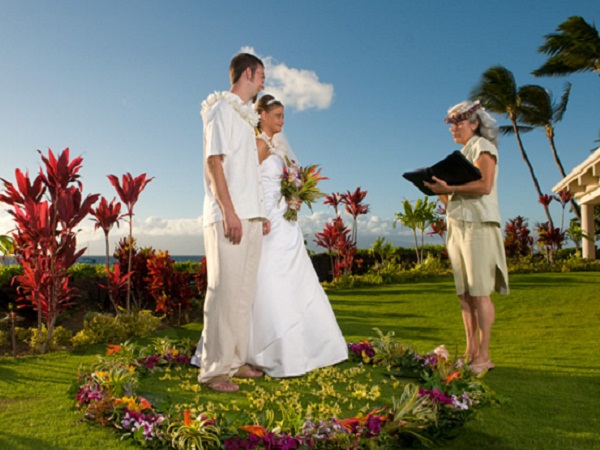 Royal Lahaina Resort in Maui offers relaxed, laidback weddings in a very affordable range. Wedding ceremonies in Royal Lahaina are romantic and dreamy; overlooking the ocean. The property is family owned and an ideal location to let your hair down in your wedding and enjoy your big day to the fullest.