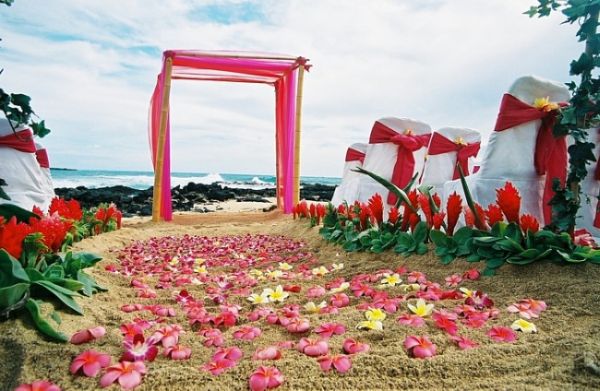 Choosing a wedding theme will allow you to plan your wedding with a specific design and aesthetic in mind. At the time of planning your wedding, the best part is to imagine how your wedding will look. Thoughts may center on budget, location etc., but what really gets your juices revved up for a memorable wedding is the style, decor and the theme of wedding. A theme may affect the location of wedding, the clothes you wear and even the cake. A unique wedding may make your wedding a fun-filled and memorable experience for not only you but for everyone who attends it.
Beach wedding theme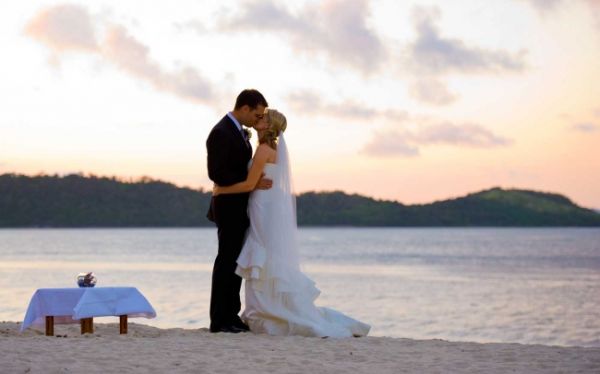 A beach themed wedding is a perfect choice for those who enjoy the impeccable beauty of sea. And for couples who love the beaches, the beach wedding may serve as a honeymoon destination as well, hence minimizing the cost. Tropical flowers such as dendodrium orchids, calla lilies, pink proteas and Hawaiian ferns are popular flowers used for decorating the wedding area. Flower petals strewn on the sand leading to the altar area enhances the natural ambiance. With a beach wedding theme, the attire should be casual with extra focus on the comfortableness of the bride. Hawaiian attire with a bikini top and sarong are popular choices amongst women and bermuda shorts and Hawaiian shirts are popular for men. Soothing sunsets are generally preferred for the ceremonies. A large dock or deck overlooking the water can essentially be used for dancing purpose if desired. Most importantly, a back up plan should always be devised for minor or major weather disturbances.
Fairytale wedding theme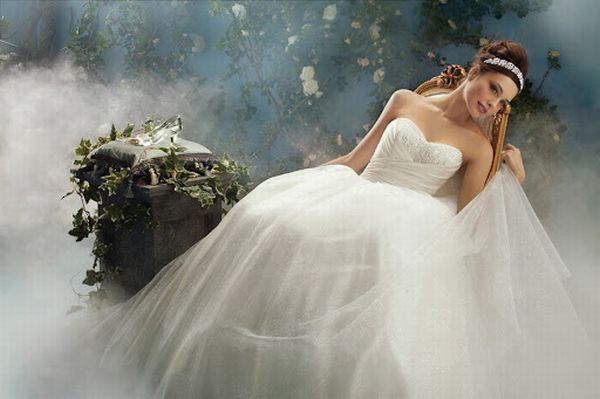 Almost every young girl dreams of a fairytale wedding through childhood and carries it into adulthood. There seems to be no shortage of fairytale themes, from Romeo and Juliet to Cindrella theme, any can be be considered as a viable fairytale wedding theme within your budget. From your gown to your invitations to your cake, all can cast a magical spell in your wedding. Fairytale invitations may feature a castle on the front or may have specific Cinderella-themed invitations, complete with a picture of a pumpkin carriage. To bring alive the princess within you, you may don a classy princess gown i.e., a ballgown with fitted bodice, a full skirt and intricate detail work, such as beading and sequins. And men may sport a prince charming look in a kingly three piece. The wedding cake may look like a fairytale wedding gown or you can add a fairytale castle cake topper to your cake. Mini horse-drawn carriages may be used as centerpieces.
Geek wedding theme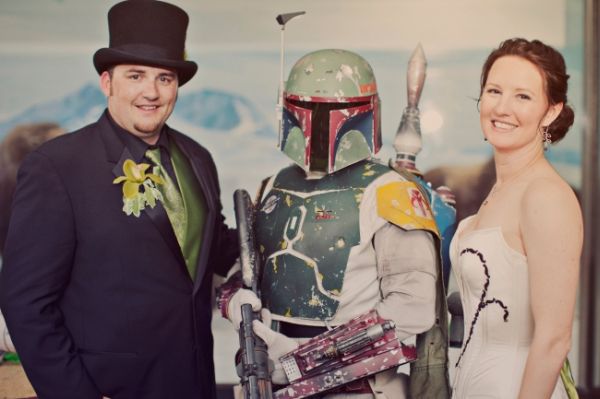 If you are a geek or if you simply love the classic geeky look then planning a geek themed wedding is worth considering. To begin, there are a wide range of "geek" styles available that can be emulated for the day. Both the couples can get a computer geek look, science geek look or a gamer geek look. The groom may sport some parachute pants from the 80s or super slim jeans. Also, sporting a big cargo pants with its pocket filled with rubber reptiles or bugs is a unique option. Wear some funny goggles or glasses and mess your hairs to add a spicy look. Elegant and breathtaking venues may be a natural history museum where the lovers can say your vows under a whale or a dinosaur. Give your wedding cake a geeky feel as well by topping it with Robot cake toppers or go tongue in cheek with Cell Phone couple topper. Heart-shaped flash drives with your wedding date engraved on it make a great geeky wedding favor. Also, custom dice, nintendo candies or puzzles are good options for favors. Get a robot mannequin for a classy geeky look!
Scottish wedding theme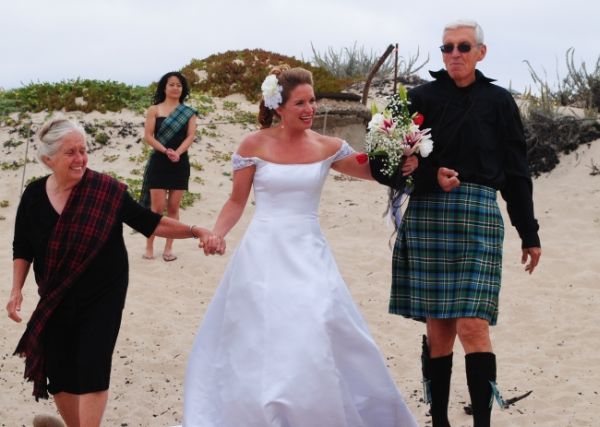 If you or your betrothed are of Scottish decent or if you simply love the Scottish culture, then planning a Scottish themed wedding may be the ideal choice for your upcoming nuptials. In Scottish tradition the days leading up to your wedding are as exciting as the day of wedding. Scottish wedding attire is very exquisite. For the groom, formal dress may include a kilt, sporran, sash and clan emblem, jacket, black tie and Ghillie Brogues. For the bride, create a unique gown that includes the bride's clan's tartan colors as a trim or added to the bodice or the skirt. Single or several bagpipers are hired to play the wedding music. Food and toasts are also prepared by keeping the Scottish culture in mind. Haggis is a must at any Scottish gathering, as are dishes like scones and blackberry pie.
Spring wedding theme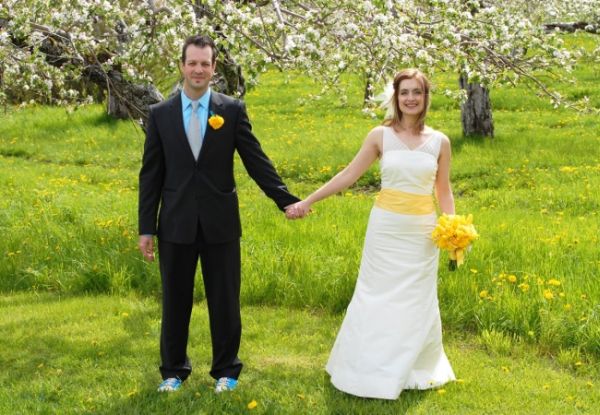 Spring time is the most lively and cheerful season to hold your wedding. As the earth rejuvenates and renews you may revitalize your life by having a fresh start. Spring wedding locations generally include a barn, a backyard or a beach. Look for a place full of greenery for your wedding. Flowers, popularly daffodils, lilacs and cherry blossoms are widely used for decorations. Reflect the season in your wedding favors by presenting your guests with such items as seed packets, butterfly candle holders. Food is kept simple and light. Food menu may include grilled chicken, fresh salads and strawberry shortcakes. Springlike drinks such as lemonade and iced tea are served along with wine spritzers and mojitos.
Autumn wedding theme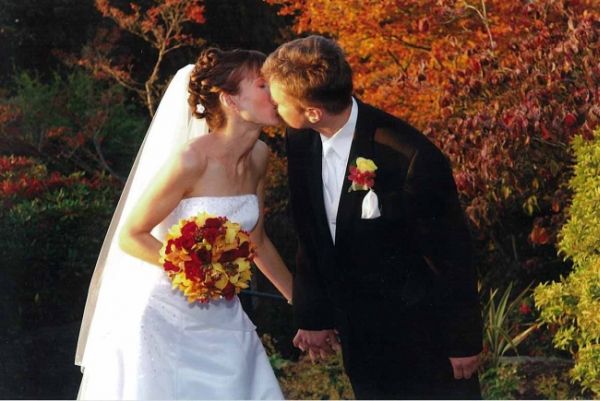 Autumn is a classic time of the year to get married. Fall welcomes the coolness of ambiance and mind and brings with it a myriad of changing colors, tastes, smell and mood. It is a wonderful time to bring families together. And a perfect time to exchange vows of love! A venue with lots of deciduous trees around it is the most favored location. Leaves drifting to the ground while you take your vows can be breathtaking. Cornucopias of imitation fruits and vegetables can be used to decorate the centerpieces. Sweet, crunchy apples are a fall favorite. For favors give votive-sized apple-scented candles. Serve hot spiced cider or sparkling cider along with the meal. Serve apple pie along with, or instead of, wedding cake. Grapes and grapevines can as well be used for decor. Give small tissue-wrapped jars of grape jam as favors. And, of course, do not forget the vintage wine!
Rustic wedding theme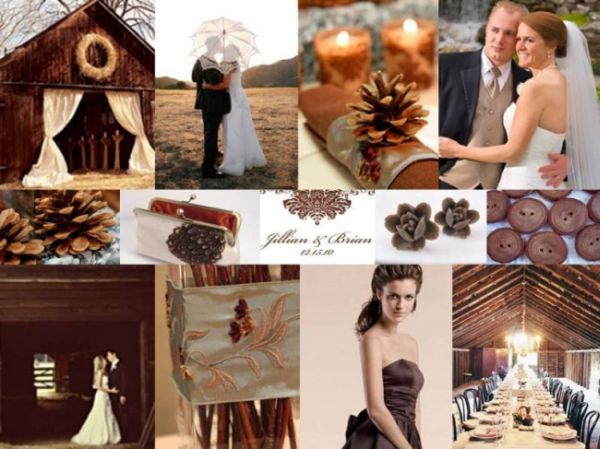 Rustic wedding theme ideas add a casual country flair to your big day. Provide a shabby elegant atmosphere, with unique and innovative rustic ideas incorporating unique floral, decor and design elements. Barns and open fields are favorite rustic venues which impart a natural element to your wedding. Natural scenery opens up a sensational visual element to try your creative hands to bring alive the rustic feel. Apart from using large bossoms and petals for decor, corn stalks, dried earns of corn, apples, cinnamon sticks and sprigs of lavender can also present an attractive rustic theme. Sunflowers, black-eyed susans, daisies and lupine can also help bring your rustic theme to life. A picnic, barbecue or potluck-style dinner with iced tea and apple cider is a fancy option for wedding reception. Square dancing and bluegrass music may also add to your rustic wedding reception.
Christmas wedding theme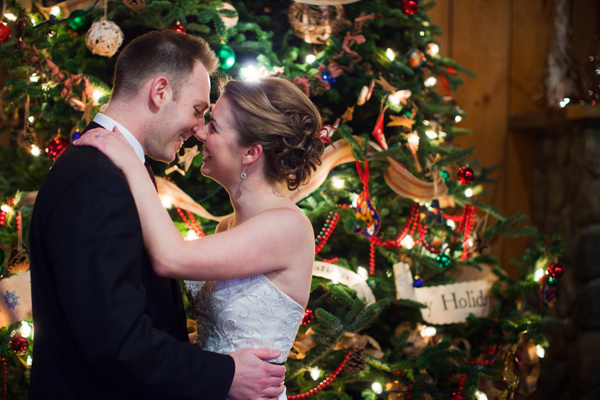 Christmas season holds a special place in everyone's heart. So, wedding plannings turn magical in the Christmas season. Unleash your imagination to incorporate colors, symbols, flowers and other paraphernalia that mark the holiday into your wedding. During Christmas family and friends have time off of work and are planning to get together hence there will be a larger turn out at your wedding making it more memorable and eventful. There are various themes viz. Winter Wonderland, Victorian Christmas and Christmas Eve, available for your wedding plan. The couple may arrive in a horse-drawn sleigh. Silver tablecloths are dusted with artificial snow, and snow globes. The bride wears a strapless Cinderella ball gown with yards of tulle and a tiara.
Country wedding theme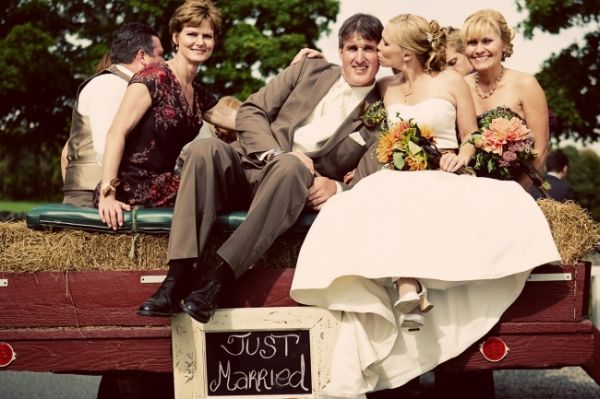 Country weddings are preferred by many couples over a formal city wedding. A wedding with a country theme has the advantage of combining lightheartedness with sophistication and elegance. Renting expensive reception halls are not required hence country themed wedding have an added advantage. Favorite flower choices for decor are lilies, tulips, sunflowers and daisies. Bouquets may be tied with simple ribbon or twine, or may be elegantly accessorized with small, country-themed charms like horseshoes or cowboy boots.Farmhouse or plantations are favorite locations. Homemade preserves or cakes may be a good option for souvenirs. If the wedding is outside, pretty fans are not a bad pick either. Female guests frequently wear sundresses and knee-length skirts, while men often forgo jackets in favor of casual shirts. Sporting western boots by the couples may be cool too!
Green wedding theme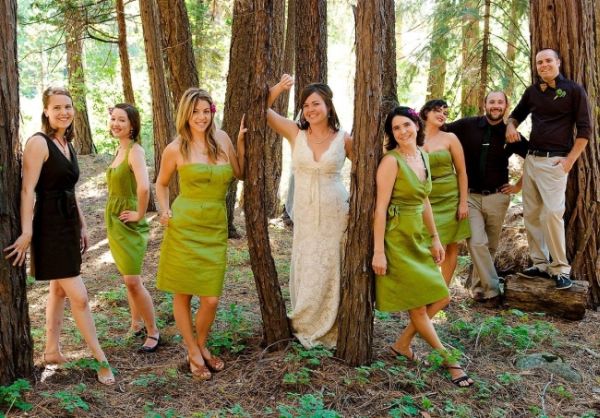 Planning a green or eco friendly wedding can be an interesting way for couples to start their new life together. As you plan your wedding, devise means and measures to educate and entertain your guests through innovative ideas to create an awareness and make them environmentally responsible. Send wedding invitations through emails or with computer graphics software instead of traditional paper ones. Use nature as a backdrop to cut down electricity consumption and hence the cost incurred. Use natural leaves and flowers to decorate as well. As favors, present the guests with packet of flower seeds. Green wedding flower favors can be purchased on biodegradable paper or in biodegradable pots, which cuts down on waste. Cheap and witty!