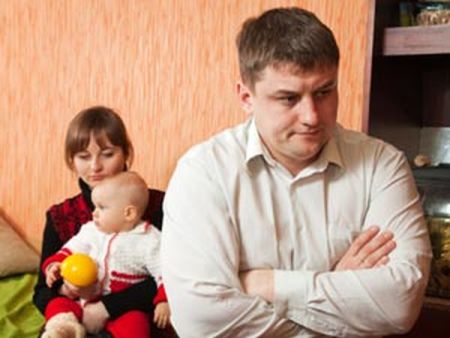 Life gets a new dimension after a little angel walks into your life. But the burning question is whether married life is happier before a baby is born or it is better after having a baby? Now, some will say that a baby strengthens the nuptial bond even more. While another view believes that the perfect slogan of married life post child birth is "no money, no life, no sex". So, the debate continues. But it is undeniable that changes in married life do occur after motherhood. If it is a negative one then never be bewildered. We have assorted some common problems of married life after child delivery and how to deal with them. They will be helpful in retaining the passion in your married life.
Increasing household chores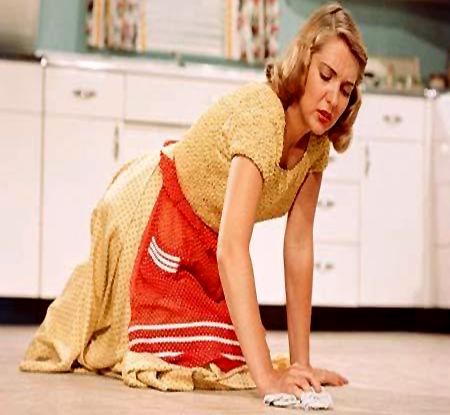 The Change:
As soon as the baby is born the house hold chores get increased manifold. A new member in your family brings in just double the amount of work you have been doing so far for any adult member of your family. You get more tired and have little time to spend with your husband and each of you start creating separate world for yourself unintentionally. This is detrimental for your marriage.
How to deal with it
It is crucial that you take intermittent rests whenever possible to counter the exhaustion of sudden multiplication of household work. Ask for help from your husband and other family members of your house. Apply some handy techniques of stress management like a foot spa at home, invigorating hot bath, meditation and breathing exercises, etc. to get rid of excessive stress.
Professional life is gone for a toss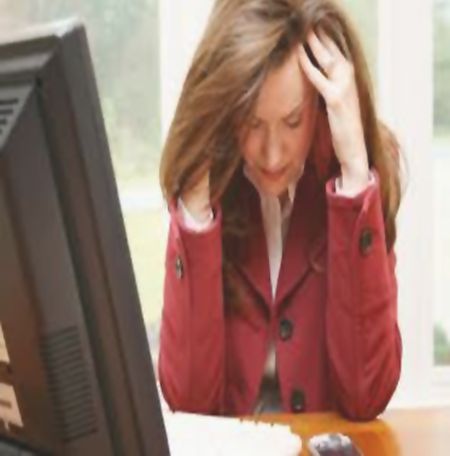 The change:
Motherhood means that you have to say a goodbye to your career for the time being. Do not expect that you will have a steady work life when you are a mother. So, you vent out the frustration to your husband as if he is the culprit behind all this. A gap gets created between you and your husband as a consequence.
How to deal with it:
Motherhood never means the end of a world. It is just a temporary phase of break from your professional career. So, treat things positively and enjoy the new responsibility. Give it equal priority as you have been giving so far to your career. After sometimes things will automatically fall in their places and you will again get back to your professional life.
Money crunches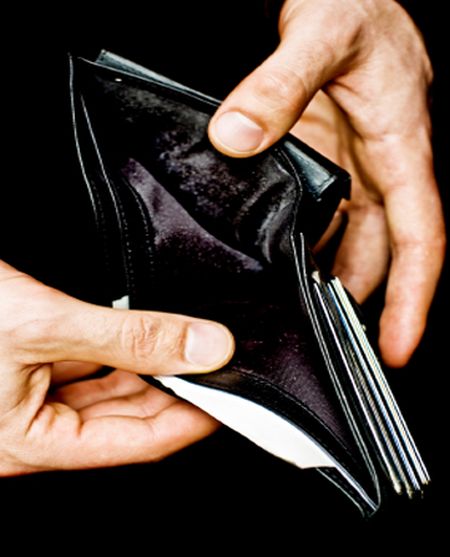 The change:
The birth of a baby will imply that your expenditures will get double. Moreover, you also cease to have an active professional life for the time being. Thus, money crisis will be extreme and your husband will be burdened with the need of more money.
How to deal with it:
It is true that your expenditures will get double after parenthood. But a baby is neither a business deal not a bank account. Just imagine that you need to give the best of everything for the healthy growth and development of your offspring. Cash crunches will never cramp your head that way.
Arguments over parenting style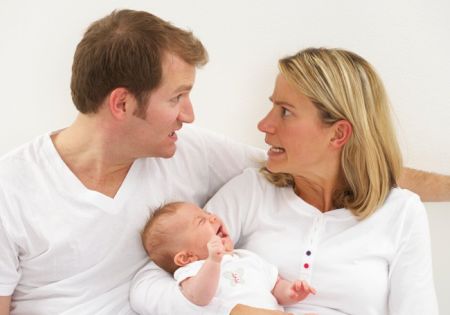 The change:
As soon as you acquire the status of parenthood your ideas of parenting style will start conflicting with your spouse. Life will become a battle ground and each of you will try to dominate the others view of parenting.
How to deal with it:
You must realize that issues related to your baby are nothing to fight about and win in the process. It is much wiser instead to discuss matters together and find out the way of parenting that is best for your baby. In some cases it is even better to go for amalgamation of the parenting styles.
Drastically changing lifestyle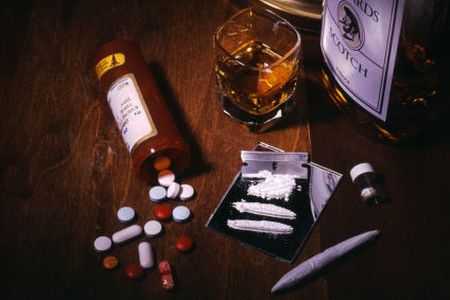 The change:
The birth of a baby signifies that you will have major changes in your lifestyle. In case of the mother, smoking, drinking, alcohol is practically suspended. The father is also expected to change a considerable part of his lifestyle, the most important ones being using filthy and abusive language. Your married life becomes alien to you and all the enjoyments seem to evaporate.
How to deal with it:
If you have to forego some habits that did not have any role in enriching your life then you can conclude that they were useless. So, it is always better to let go something worthless for something worthwhile.
Corroding sex life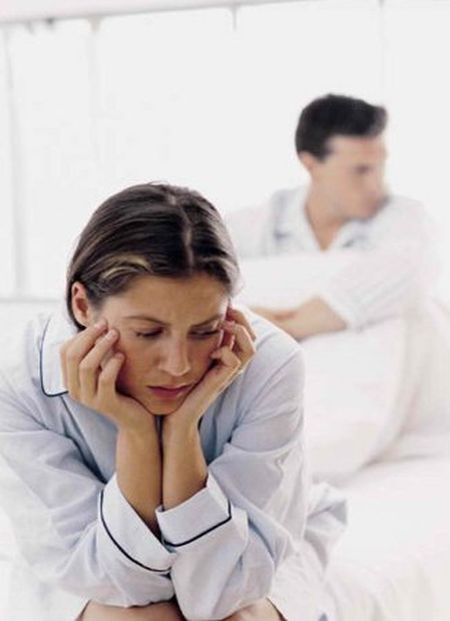 The change:
Your sex life gets a hard blow after the child birth. Either it is the baby who keeps awake throughout the night or at other times it is your tired body which fails to respond to your husband's proposals to become intimate.
How to deal with it:
Both you and your husband must realize that the child will not disturb your nights throughout your entire life. It is just a temporary phase and after a couple of months your sex life will become normal once again. Moreover, your stress and tiredness associated with child delivery and newly acquired motherhood will also get cured within that time.
Your relatives make your life hell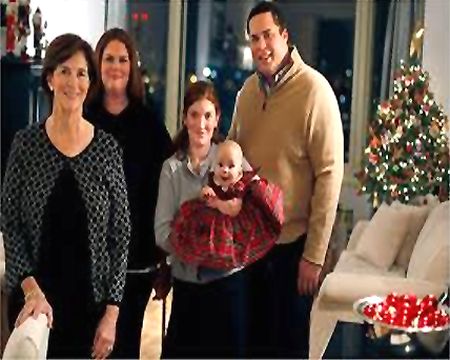 The change:
The intensity of relatives coming into your home goes on increasing just after your baby is born. This becomes an added trouble for the new mother who is already tired passing through a surgery and tending a newborn baby. Tiredness is thus reflected in the form of irritation, exhaustion and more sleep and less interaction with husband.
How to deal with it:
It is your problem so you have to speak up that you need some rest for the time being. Be polite about whatever you say but let your relatives get the hint. This will automatically reduce the number you relatives visiting you.
Lack of communication with husband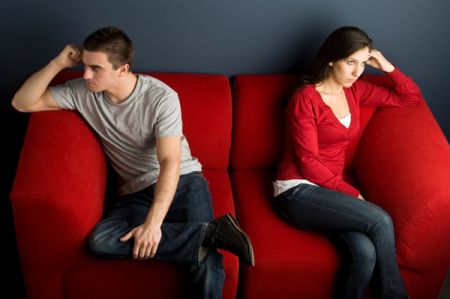 The change:
Immediately after childbirth the new mothers become too engrossed with their babies. Sometimes they seem to forget that they a husband too who needs equal attention.
How to deal with it:
Never become indifferent towards your marital relationship while parenting your kid. Communicate with your husband more so that he never feels ostracized. In case you run short of time include your husband too in your baby care measures and communicate with him in the meanwhile. Things will be much better for your married life too.
Your health is at stake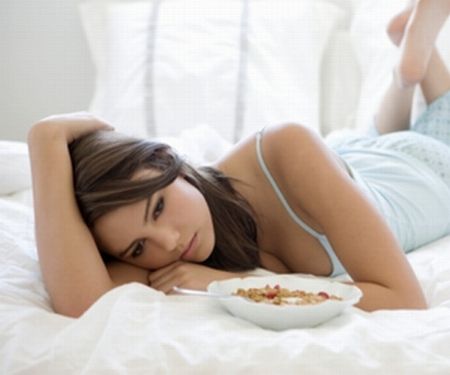 The change:
Immediately after the childbirth mothers divert their sole concentration of their babies. Added to it are the obvious domestic responsibilities of married life that make them even more fatigued. In the process they neglect themselves and become weak and ultimately get ill.
How to deal with it:
You must keep in mind that when you stay well your baby remains healthy and your spouse remains fit too. So, never overlook your health at all. Always eat healthy, take rest and do light exercises for your own well being.
Walking in your tot's shoes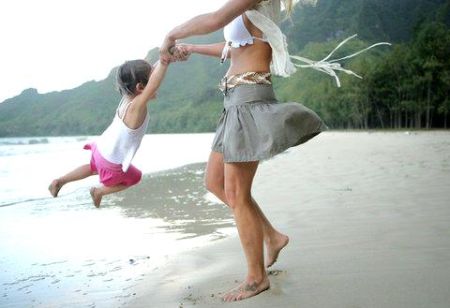 The change:
Majority of the mothers forget their own world and take up everything their kids like right from choice of food to means of entertainment to watching cartoons instead of daily soaps. This makes them depressed and lost after some times. This makes their world different from that of their husbands and the marriage suffers.
How to deal with it:
Never try to see yourself in your baby. You are a separate individual. So, enjoy life as you used to do before child birth. Watch for movies that interest you, go for a date with your husband and sometimes cook food that you and your husband like to have.