Wedding is the most beautiful and magical experience. When it comes to a wedding, a bride has many dreams and plans that she wants to incorporate. She should formulate a plan and allocate tasks properly to people around her so that her wedding plans see the light of the day. There are so many details that have to be taken care of that the bride alone cannot manage. Either you hire a wedding planner or choose a trusted friend to share your work. Here are some must things that should be included in your checklist without any doubt.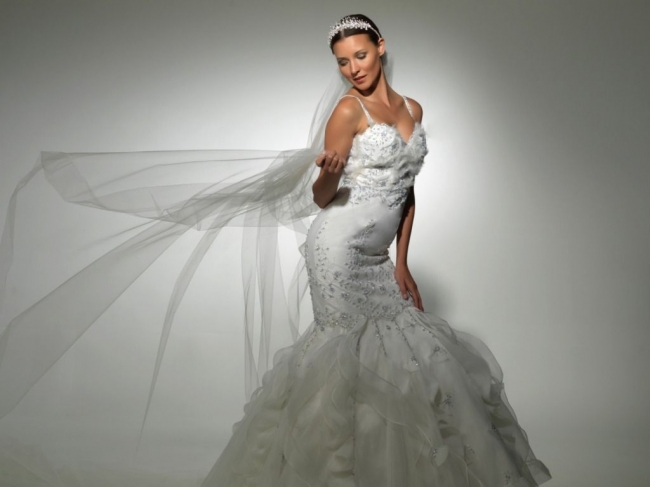 1. Finalizing on the date and venue
If you are planning to have a lavish wedding, then start your wedding preparations an year before. First, you need to determine how huge your wedding will be and how many guests will be invited. Depending on the number of guests and your budget, decide where you will have your wedding. Book the hall so that you won't be disappointed.
2. Appoint a wedding planner
A wedding planner will definitely help in the wedding work. You would just have to make the choice and the wedding planner will ensure that whatever you decide will happen in exactly the same way and on time. The wedding planner's work also constitutes in making preparations till the D-day. So, select on a wedding theme and style and explain it to your wedding planner.
3. Sending out invitations
This is a very important step and you should make sure you do not leave anyone out. The invitations should be given well in advance so that the guests get ample time to be able to include attending your wedding into their schedule. As much preparation as you need, the guests would need time to free their schedule on that date.
4. Choose bridal party members
From the bridesmaid to flower girls, decide now itself who would you want to take up these roles. The bridesmaid and maid of honor need to make their own preparations. They need to choose outfits that would go with your wedding attire and also be there for the rehearsal dinner.
5. Wedding dresses and attire
A wedding dress complete with veil and train is the highlight of your wedding. Go through several designs or have them create an outfit of your own design. Make sure your dress is ready well in advance and then try it on to check for fittings and comfort. Similarly, choose outfits for your bridesmaid such that their outfits follow the same color coordination as yours.
6. Food and decoration
These two are very important for the wedding. You need to plan your catering visits and indulge in tasting ceremonies to decide which food would be best for you. Talk to the floral arrangement people to select the flowers and church decorations. Then of course, you have to look after music arrangements as well.
7. Plan your honeymoon
If you are looking for a romantic escapade, then plan your honeymoon about 9 months in advance. Talk to your fiancé and settle for a honeymoon destination. Check out various packages from different travel agents and then confirm the tickets.
8. Wedding bands and gifts
Wedding bands have to be the perfect epitome. So make sure you choose the best and if you want an engraving on it, then check for the intricate designs that could be engraved on your ring. The wedding bands should be ready a week before the ceremony to avoid hassles. Also, let your wedding planner neatly organize the gifts that have to be given.
9. Pre-wedding bashes
The party season kicks in just a week before the wedding. If you are the one who indulges in elaborate bashes, ensure that all parties and their venues are decided before hand and all right arrangements made. As well, ensure that you don't drink too much and overeat.
10. Wedding and reception
Just a day before the wedding, have a final check of all the arrangements – church, catering, music, etc. If you are hosting a reception later, then also check for the DJ arrangements and so on of all the arrangements made, these two days have to be perfectly organized and taken care of.
In the end, however, remember you are the bride and you shouldn't worry about everything. The night before your wedding, relax and pamper yourself. This would be the last of your single nights so live it in style.