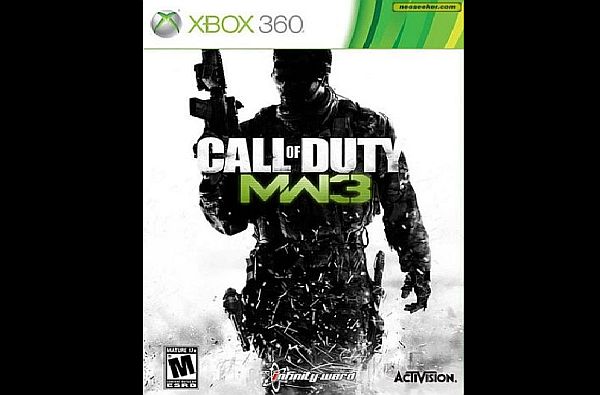 With Christmas season around, shops are full of decorative gift items. Still, despite millions of gift items available in markets, gifting is not an east task, in fact it's an art. Gift giving is not just spending money to buy something for someone, but the exclusiveness and uniqueness of a gift reflects your sincere efforts and thinking which went into the entire process. Same gift can be priceless for one and useless for someone else, so selecting gifts is a careful process. Since this holiday season is only a few days away, the catalog of gifts below will surely help you plan your list for your loved ones.

1. Call of Duty: Modern Warfare 3 (Xbox 360)
PRICE : USD 59.99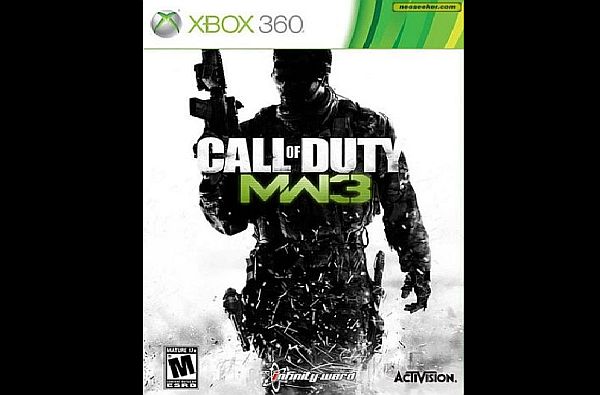 The Call of Duty: Modern Warfare is back with a direct sequel to the winner of the multiple Game of the Year award Call of Duty: Modern Warfare 2. This epic sequel succeeds the first person shooter action series and continues the storyline in which the US forces frame an undercover agent in a terrorist attack on Moscow after they have been invaded by the Russian Federation. The game offers multi-character control, deep multi-player support along with various Kill Streak categories. This video game achieved record $400 million sales on its first day in the United States and United Kingdom.
USP
Best becomes better with every new installment of this FPS game, each time people said, It's perfect and cannot be improved further and each time Activision proved them wrong
PROS
Customizable strike packages available.
Includes two player Co-op survival mode.
2. The Original Bean Bag
BRAND : Fatboy
PRICE : USD 239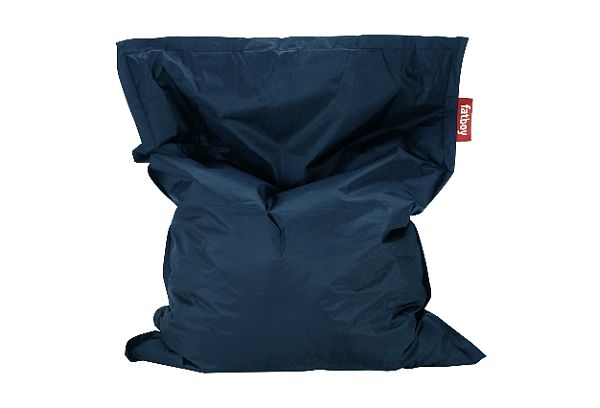 This Original Fatboy bean bag marks style and design in your living room, bedroom or even office. Just dive onto this to enjoy relaxed moments, either in front of the television, with friends or just a little nap. This bean bag features a nylon exterior water and stain resistant protective coating. The interior space is filled with virgin polystyrene beads so as to provide a soft and supportive seat. In order to clean it, use lukewarm water and mild soap. The Original measures 70" L x 55" W x 8" H.
USP
This Original Bean Bag is designed by an award-winning designer Jukka Setala.
PROS
Available in wide range of vivid colors.
Multifunctional design.
Comfortable seat.
3. Men's ksb Skye X-Lite eVent Hiking Boot
BRAND : Karrimor
PRICE : USD 175.11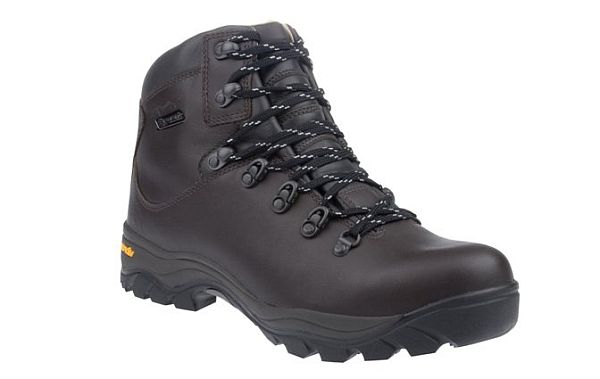 The Karrimor ksb Skye X-Lite eVent is a leather walking boot offering great support and protection. eVent, used by Karrimor, is a durable waterproof membrane and is twice as breathable as its competitor. Therefore, the eVENT lining keeps your feet dry cool and comfortable. The new Vibram X-Lite outsole provides great traction in varied conditions.
The FRAMEFLEX midsole technology used by Karrimor in these boots provides three-dimensional support, rigidity and flexibility. The company ensures a perfect fit by presenting full and half sizes of shoes and boots. However, it recommends you to wear them around the house initially, so that they fit well, before wearing them outside.
USP
These hiking boots are specially designed to support your heels and toes well with additional cushioning, stability and odor control even for long treks.
PROS
Extremely flexible sole.
Well fitted.
4. The Inkless Metal Pen
PRICE : USD 27.96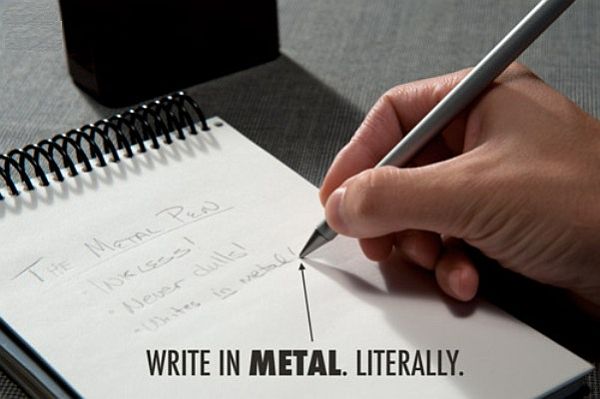 Pen seems quite a common gift for any occasion, but this lifelong Inkless Metal Pen is one of the most unique souvenirs this Christmas. This inkless metal pen is made of special metal alloy tip. Tiny amounts of this metal are deposited on the paper while writing.
The pen marks are permanent and smudge-proof. It can be used on any writing surface, under any conditions or even upside down. It is available in two styles: Standard with a black or silver colored anodized aluminium barrel and Keychain version, containing a screw-on cap, a key ring and a metal gift tin.
USP
This metal pen doesn't require sharpening or refills and thus, is an amazing gift for artists or doodlers. Its "ink" is solid, so it never leaks.
PROS
The keychain version includes a gift tin and key ring.
For a finer point, you can "sharpen" the pen by rubbing it with sandpaper.
5. Collapsible Shot Glass
PRICE : USD 14.85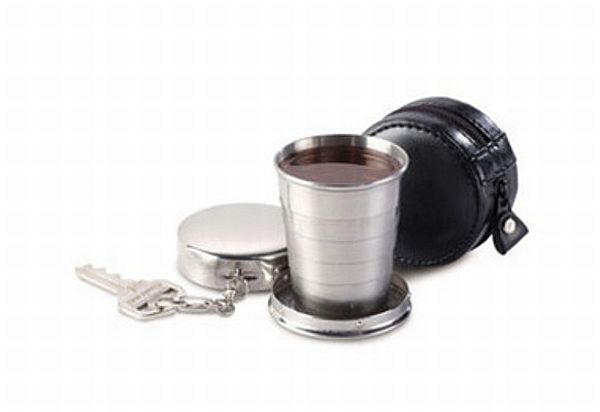 This unique and personalized shot glass will pose a remembrance, each time your partner uses it. For a quick shot of espresso in Florence, whiskey in Glasgow or tequila in Tampico, this glass is perfect with its durable style. The glass easily collapses into a closed container and is therefore, extremely portable. It is leak-proof 1.7oz. capacity and is made of food-grade stainless steel. The glass is also covered with a metal cover and a carabiner clip attaches to your keychain, purse or pack.USP
This Pocket Portable shot glass is very handy during camping and treks
PROS
Packed within a faux-leather zippered travel case.
Shiny silver exterior.
6. Microbrew Beer Bucket Gift Basket – 6 Beers
BRAND : Microbrew
PRICE : USD 69.99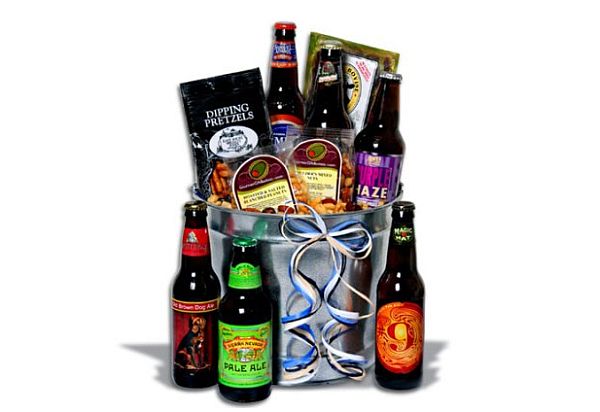 Presenting this beer bucket gift basket calls for a perfect evening celebration. This collection offers some of the most popular microbrews across the world packed into a splendid galvanized bucket. You only have to add ice for a perfect ice-cold 6 pack of beer. To accompany the great drinks, some award-winning snacks like Mixed Boulder's Nuts, Divine Bovine Gourmet Beef Jerky, East Shore Specialty Foods Pretzels and roasted & salted peanuts.USP
Each of the collectibles in this package are exclusively hand-picked from best in the world and matched perfectly for a memorable celebration.
PROS
An ideal gift for a beer lover.
Each of the snack is amazing and compliments beer very well
7. Cloud 9 Living Adventure Packages
BRAND : Cloud 9
PRICE : USD 150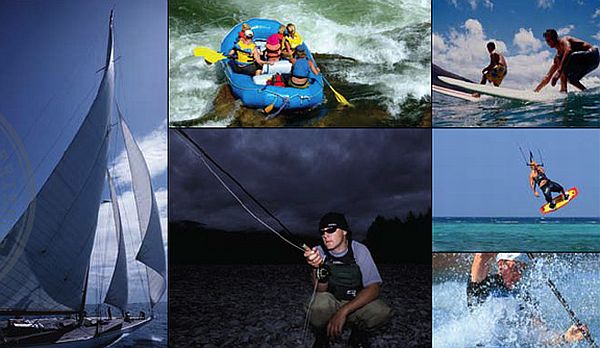 Cloud 9 Living Adventure Packages will give you and your partner a new way of life this Christmas. The package features varied experiences including Rock Climbing, Bungee Jumping, Mountain Biking and Dune Buggy. This one-time experience is packed with action and adventure and will truly be treasured throughout life by your loved one. Each lesson, initially, involves guidance by the instructor during training classes after which you can experience true adventure.
USP
The package is composed of various outdoor adventure experiences to choose from, each with a private guide.
PROS
Overcome your fears.
Real life thrill.
8. Abercrombie & Fitch leather Jacket
BRAND : Abercrombie
PRICE : USD 600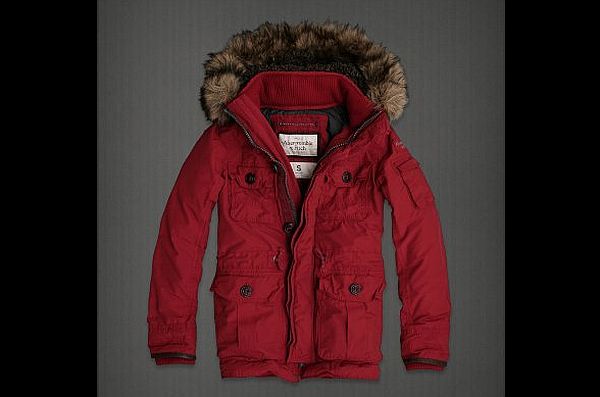 This attractive casual jacket by Abercrombie & Fitch will make your loved one stand out. Made with 58% cotton, this jacket is down filled with premium stuff for additional warmth. It has a rugged mock neck collar and storm cuffs. The genuine leather trims on the cuffs and eye-catching. The jacket also has an embroidered logo patch on the left sleeve. It is available in two colors of red and navy.
USP
This exclusive Abercrombie's Emmons Mountain jacket has a classic fit and is also tucked with a Sherpa lined hood with faux-fur.
PROS
Its Alpine style with urbane design and color makes a unique statement
9. MPS 100 portable speaker
BRAND : Sony Ericsson
PRICE : USD 16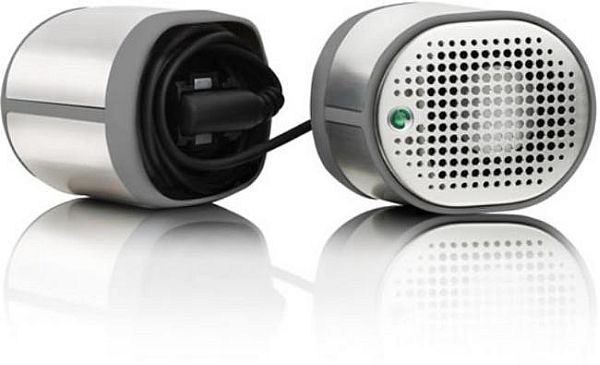 Watching your man enjoy his favorite music with these handy portable speakers will surely make you happy too. The MPS 100 is a powerful wireless speaker manufactured by Sony Ericsson as a successor to MPS 60 by the company. These are powered by your phone. They can also be connected to an MP3 player and computer through its 3.5 mm input. The Sony Ericsson MPS 100 features neodymium speakers with fast port connector. Currently, it is available in two models: silver and grey and black with silver. This portable speaker is also available in three different sizes: 100.0 x 55.0 mm, 3.9 x 2.2 inches – 100.0 x 55.0 mm and 3.9 x 2.2 inches.
USP
The speaker is equipped with an integrated FM antenna for clear radio reception.
PROS
Bluetooth connectivity
Compact design
10. Leather Excursion Travel Case
BRAND : Red Envelope
PRICE : USD 129.95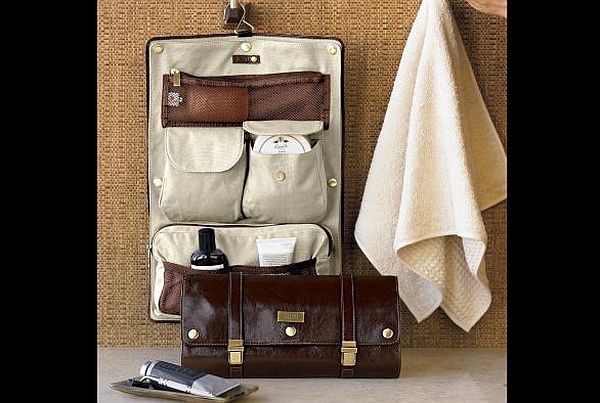 This highly convenient travel case will make you addicted to use it. Packing all your partner's necessities in a single common holder eases you from the extra chores involved during any trip. This excursion case also adds a classic handsome look to your garb with its brown full-grain leather and light-tan lining. Inspired by the 1990s shaving bags, you can easily store and access your toiletries in five pockets. Roll it up for the trip and unroll and hang it whenever needed.
This exclusive RedEnvelope travel case is made of mesh pockets for wet items, brushed brass hardware. The canvas lining unsnaps to allow easy cleaning of spills.
USP
RedEnvelope exclusively allows engraving up to three initials on its (optional) personalized tablet.
PROS
High quality fabric.
Perfect for those who travel frequently.
Can be carried comfortably while travelling.