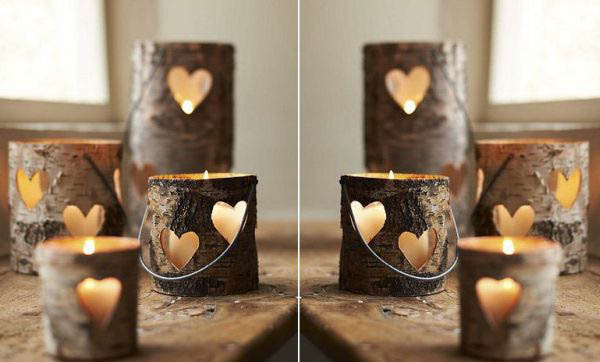 Wedding decorations add style and class to nuptials. Usually, the venue is done up with items like ribbons, flowers and baskets but a lesser known decorative product is lantern. These whimsical pieces are perfect for turning your wedding venue into an entirely different realm. Whether you choose to opt for vintage style lanterns or contemporary ones, adding them to your wedding décor will go a long way in ensuring that your special day stands out from the rest. We guarantee you'll be the envy of brides all over.
Wooden bark tea light holders & lanterns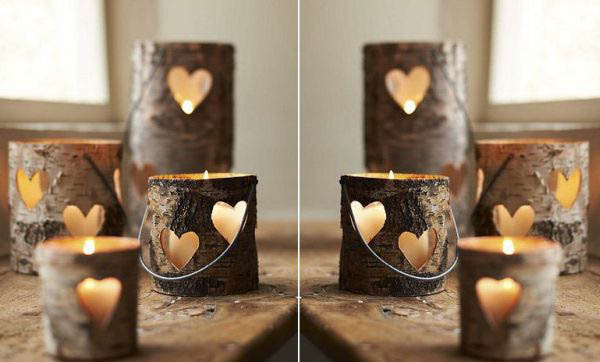 Rustic designs never fail to add a touch of uniqueness to a venue. Testament to this would be these wooden bark lanterns and tea light holders that can also be used to style up any other event. The bark of the birch tree has been used to create the pretty lanterns inside which rest a glass container for holding candles. Cutout heart shapes on the bark emit a soft glow while adding romance to the atmosphere. You can place them individually as a centerpiece or cluster them together to be hung over windows. Each is available in measurements of 12.5 cm in height.
Paper lantern party wedding decoration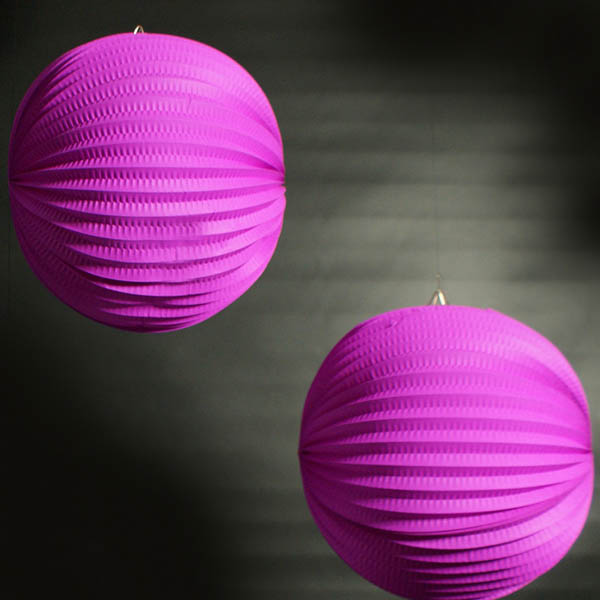 Decorate your wedding venue with these pretty pink paper lanterns from Fest Dekor. The 30 cm diameter shade will go well with ivory or white color schemes and will add a splash of brightness to your venue. The spherical lanterns are ribbed which only makes them look even more stylish. They're said to be flame resistant for extra protection and come with a wire frame for easy handing. Place them overhead above tables to create the illusion of floating balls of light. Each unit is available for a price of 6 pounds.
Cream heart table lantern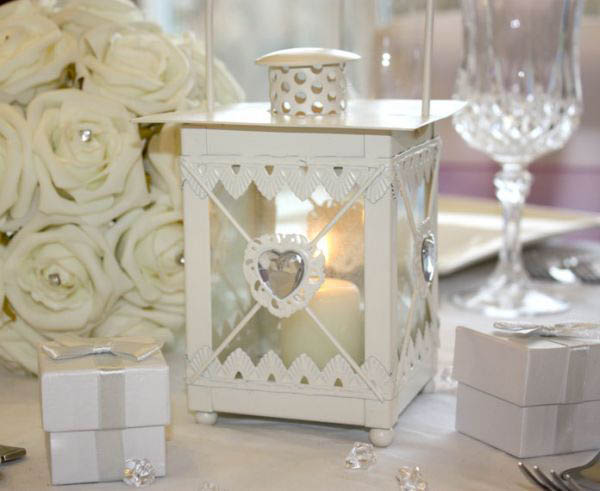 There's no better way to add more romance to a wedding than with this cream heart table lantern. Pretty and whimsical, it comes in a soft shade of cream which will suit any color scheme. Pair it up with ivory or pale pink roses and items of similar shades to get an effect that's truly ethereal. The lantern, which features a heart shape at the center, can hold tealights and small candles and is perfect for both day and night receptions. Each unit is available for 8 pounds though purchasing more will get you a discount.
Large antique silver 'pumpkin' t-light lantern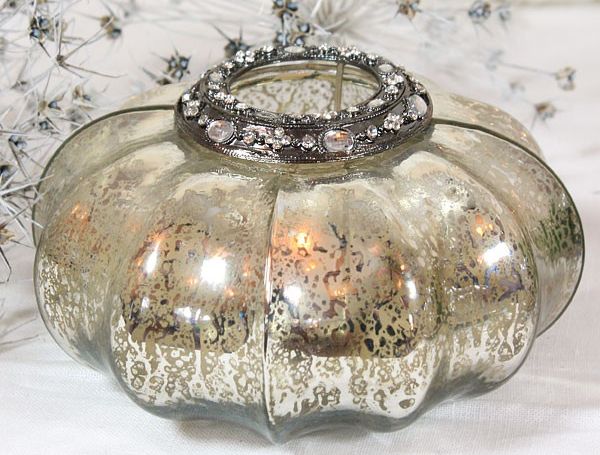 If you've ever wondered what Cinderella felt like having her carriage spring up from a pumpkin, you can realize your ponderings with this pumpkin t-light lantern. Created in a vintage look, it's extremely pretty and will go well with classy wedding themes. The glass lantern can be set as a table centerpiece, emitting a soft glow from the middle. The silver inserts complement the vintage glass look perfectly which is further highlighted by the semi-precious stones sitting on the neck. The exquisite piece is available for 17 pounds per unit.
John Lewis mini tealight lantern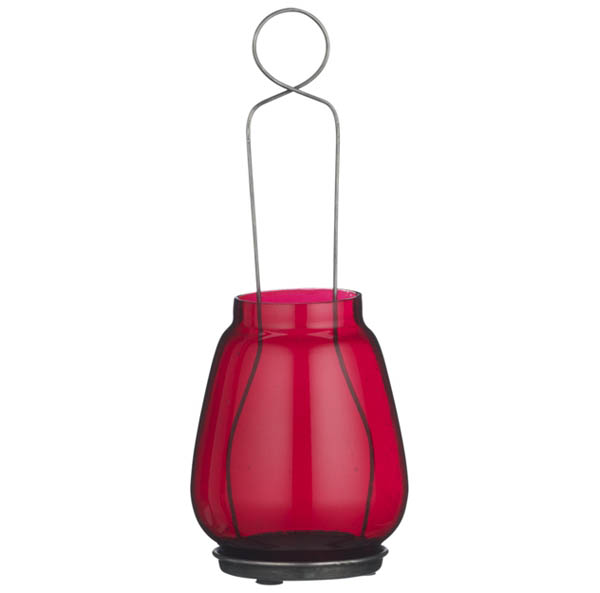 If contemporary is more your style, then these mini tealight lanterns by John Lewis are perfect. Minimalistic and very modern, the simple cut will go well with contemporary wedding themes. Use them as a table centerpiece of hang them over windows to get glimpses of red glowing light. The tealights, which are also offered in purple and blue shades, measure 20 x 8 x 8cm and feature a wire holder running down the edges of the glass. The lanterns can also be used for garden and beach weddings as they're small and will give the appearance of fairy lights glowing all around you.
Celebrate decor green accordion lanterns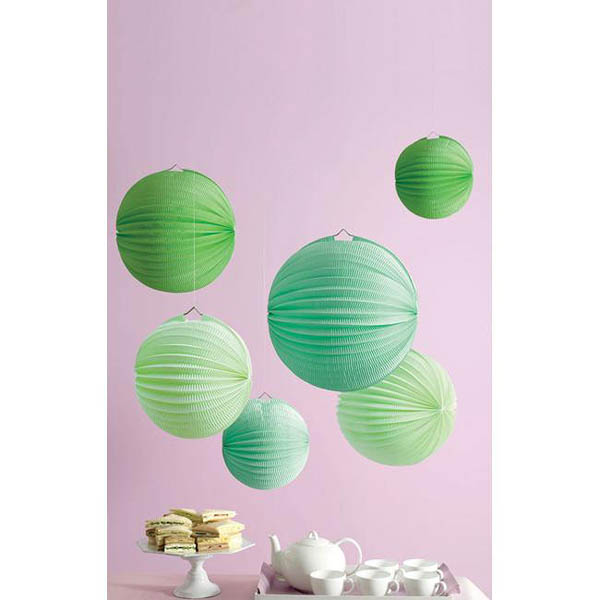 Go for an earthy theme with these décor green accordion lanterns. Available in various shades of green, they're subtle but colorful enough to add a decorative touch to your wedding. Each pack contains 6 lanterns in two different sizes of 11.5 inches and 8 inches in diameter. Hang them as a cluster or space them out according to your wishes. You may need to assemble them a bit with wire holders and light bulbs. Each pack costs about $20.
John Lewis ship lantern, large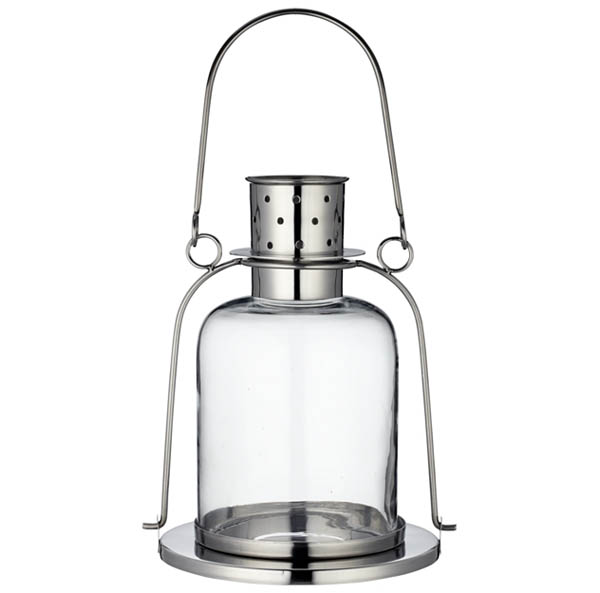 Another contemporary lantern by John Lewis makes its way into our list. Devoid of color, the large plain glass lantern features classy steelwork that goes well with the holder. Inspired by lanterns used in ships of old, the design will lend a maritime feel to your wedding. Instead of votive candles, use pillar candles to get the most out of the lantern. Hang them or place them as table centerpieces. Each unit can be purchased for a price of 55 pounds.
Biodegradable sky lanterns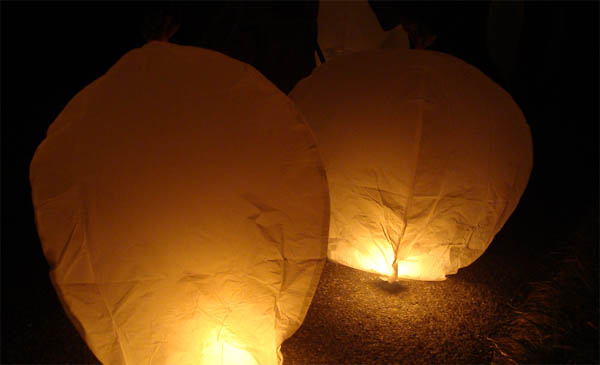 With so much emphasis on going green, designers are creating pretty products with an eco friendly touch. These biodegradable sky lanterns are perfect for brides with green souls and are made out of recycled wax from used candles. The material is collected from Buddhist temples and used to create the pretty lanterns. Fireproof wool has been used to hold the fuel. The sky orbs are available in shades of blue, red and orange and come in oval, diamond and cylindrical shapes.White lattice lantern wedding centerpieces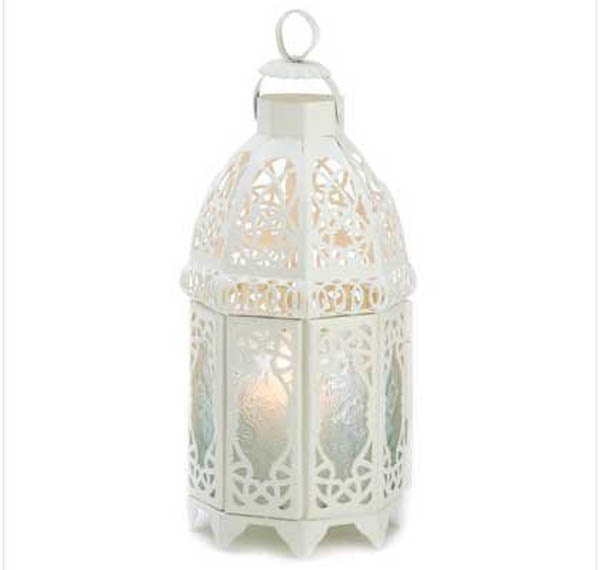 Whether for garden weddings or indoors, these white lattice lanterns are guaranteed to transform your venue. Lacy curves and cutouts are combined to create these pretty pieces while a creamy finish lends a pure and refreshing ambiance. The romantically styled lanterns are made using iron and glass and measure 5 inches in diameter and 12 inches in height. Each unit is available for $84.
Garden park black mini lantern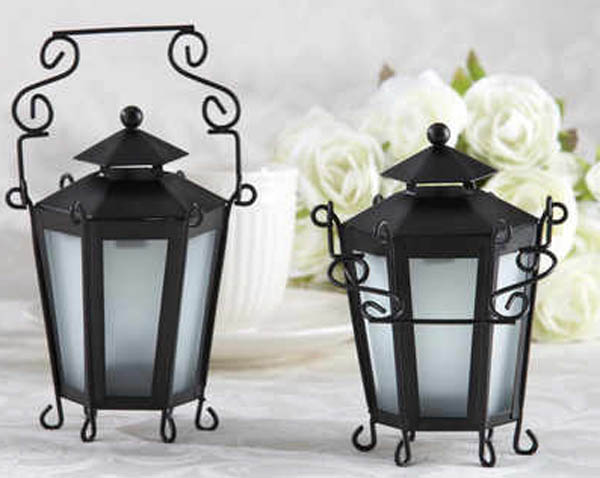 Go old school with garden park lanterns done up in black metal and frosted glass. Whether you're wedding is indoors or outdoors, the lanterns will lend it a style statement not accomplished by others in its class. Intricate ironwork especially on the Baroque handle will add a dramatic feel to the venue. Each costs just 3.40 pounds so you get good value for money.