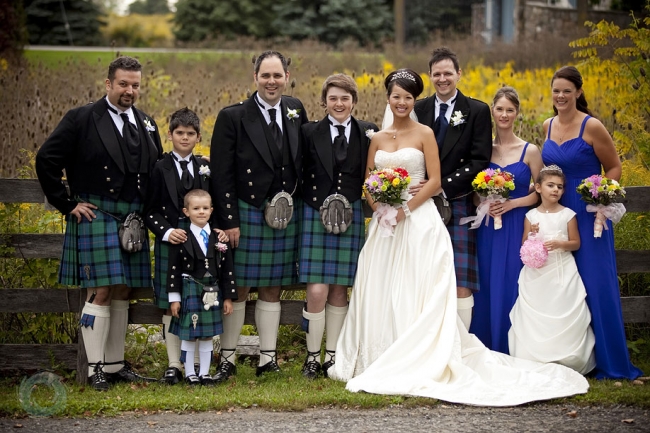 Scotland has always been a popular venue among couples waiting to tie the knot. While the romantic setting of Scottish highlands is one of the main reasons, there are others factors too, which play an equally important role. From the flexible legal formalities to the mesmerizing castles- we can give you a dozen reasons why you should follow Madonna as far as it concerns choosing a venue for the wedding.
You can marry anywhere you want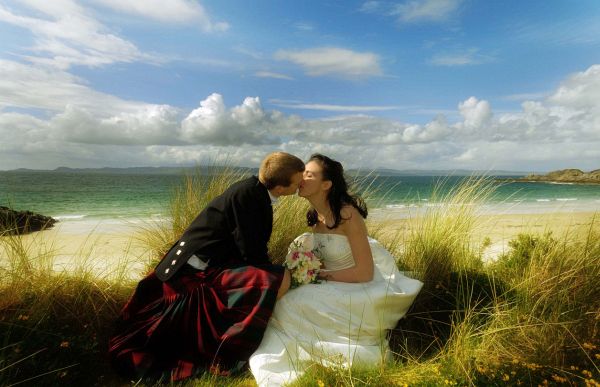 Scotland is a country that allows you to get hitched at any location chosen by you. So, from the sandy beaches right down to the Arthur's seat, you can exchange wedding vows anywhere and everywhere. All you would require is a minister, celebrant, priest or clergyman with a valid license. In case you would prefer having a quiet indoor wedding, then Scotland is packed with a plethora of options for couples to choose from. Couples applying for a Scottish wedding need to serve a fourteen day waiting period. Known as Marriage Banns, the most interesting part about such pre-wedding church formalities in Scotland is that they do not require you to fulfill additional residency requirements. The marriage schedule, however, needs to be collected in person prior to the wedding ceremony.
Traditional Touch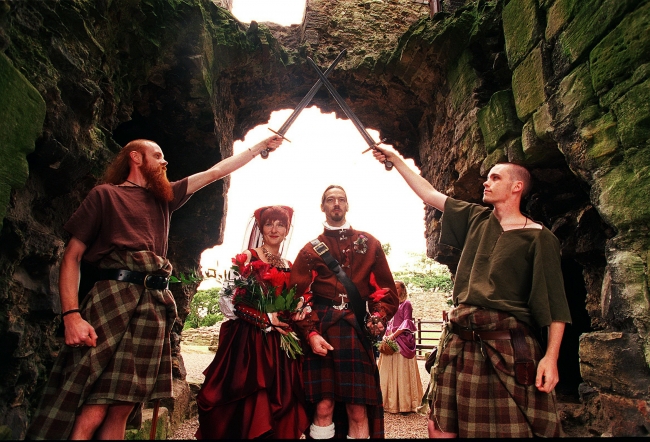 Scottish weddings are known to represent a complex web of traditions and customs. From the open house ceremony thrown by the mother of the bride to the adrenaline packed stag weekends – name it and Scottish weddings have them all. Prior to the wedding, the mother of the bride holds an open house where she flaunts presents received by her daughter. The wedding gifts are all unwrapped and put on display for the open house "attendees" to have a look at. For the groom to be, the biggest Scottish extravaganza comes in the form of stag nights. The idea is to celebrate the groom's last night of freedom in a true bachelor way. This could mean having a bash indoors or hitting the exotic Scottish locales for a day away from the hustle and bustles of a typical wedding house. Pages after pages can be dedicated to the formalities and rituals of a traditional Scottish wedding. So while it may not be possible for you to fulfill them all, there's no harm including a few on your list of "wedding-dos".
Romantic locations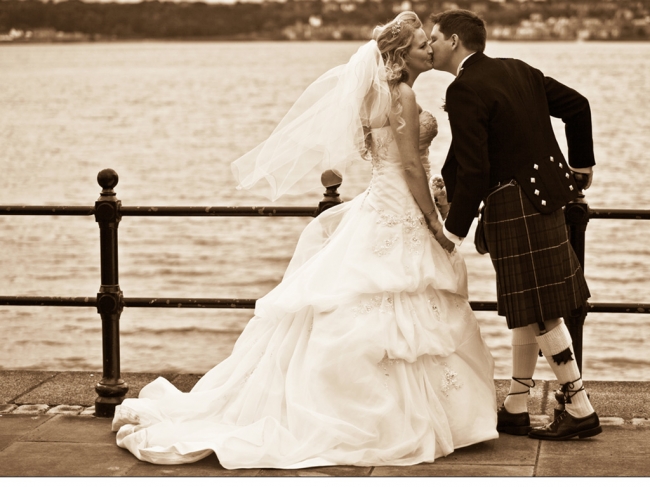 While Madonna might be credited with catapulting Scottish weddings to fame, the truth is, Scotland's fame as a wedding venue, especially among the young generation, goes several centuries back. From churches to medieval castles, Scotland is literally packed with venues for a romantic wedding. When England repealed the law which gave couples a right to perform and conduct their own wedding, the cupid struck boys and girls trooped to Scotland. It was in the 1940s that the law was finally changed so anyone choosing to get married will have to have a ceremony conducted by a civil marriage celebrant or a minister of religion.
There are no residency requirements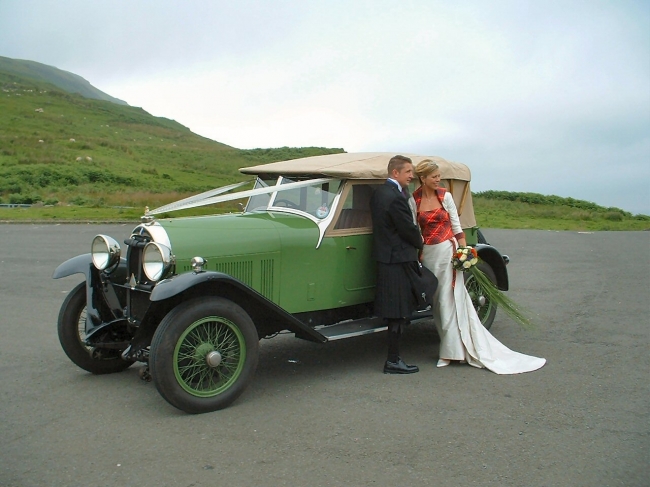 When it comes to having a Scotland wedding, your nationality hardly matters. The nation has opened its doors to cupid struck people of all nationalities. Moreover, you can go back to your country once the wedding is over, for Scottish law does not require couples getting married here to have a prolonged stay in the country. Neither is a UK citizenship necessary. Filing up the legal papers is all you need to do for a romantic Scotland wedding.
You can opt for both religious and civil ceremony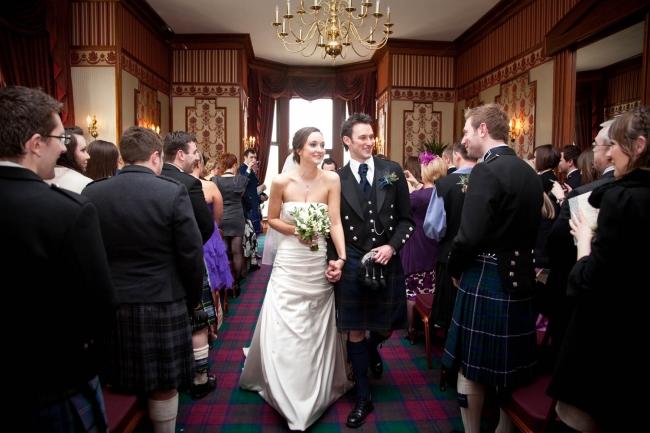 Scotland gives you a chance to opt between a religious ceremony and a civil one. You can have a religious ceremony any time so long as there is an authorized celebrant to preside over. The choice of venue is entirely yours. Irrespective of whether you choose a romantic Scottish castle or exchange marital vows on top of Ben Nevis, the country won't interfere with your choices so long as you have two witnesses and a minister.
A civil marriage can only be solemnized in the registrar's office by an authorized registrar. Although there aren't any time restrictions on Scottish weddings, the ceremony should preferably take place during the opening hours of the register office. Certain Scottish communities have parlor registrars to solemnize weddings in their home. With them, you can are free to choose any time for the wedding.
Multicultural society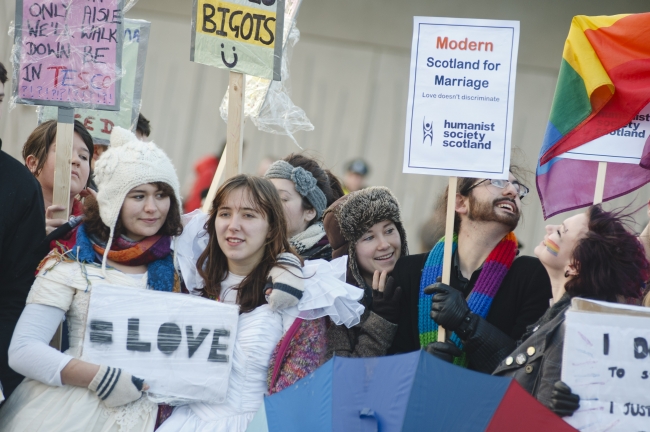 Scotland is a melting point of cultures. People of different nationalities and cultural backgrounds choose to live, study and well, even get married here. The country is dotted with places of worship for different religious sects. So, irrespective of whether you practice Hinduism, Christianity, or Islam-there is a rare chance that you won't find a place to get wedded in.
Scottish cuisine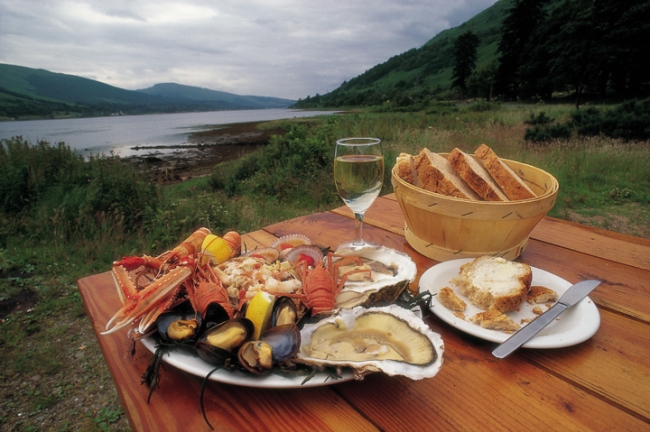 Weird as it may sound yet Scottish cuisine is a major reason why many people decide to get married in Scotland. Drinks and food mean much more than a mere night out in Scotland. Over time, Scotland's mouthwatering delicacies have garnered a solid fan base across the length and breadth of globe. If Scotland's whisky is world famous, then her rich array of pastries, cakes are celebrities in their own rights
Scottish castles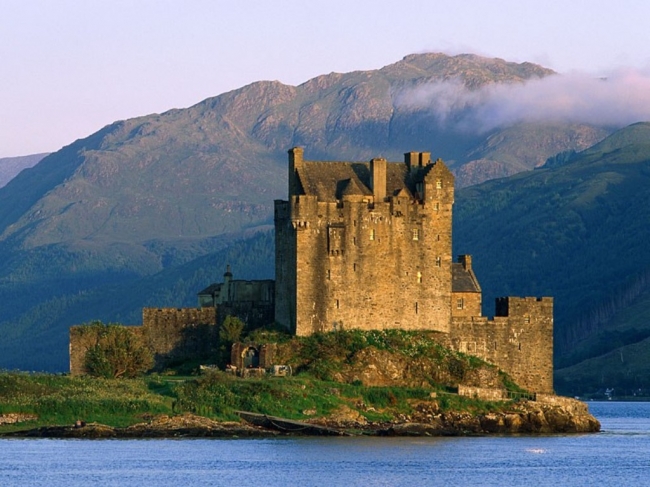 If you thought that the idea of a castle wedding is something only royals can think of, then you are wrong. Castle weddings are so popular in Scotland that you can rent such venues at unimaginably discounted rates. In choosing venues for your castle wedding, Ackergill tower is one name that deserves to be mentioned first. The 15th century castle is infused with every modern amenity that you can imagine of. Dubbed one of the most stunning spots on earth, the Adverikie castle is another option worth considering. Located amidst splashes of greenery, the Barcaldine castle is ideal if you want the wedding to take place in a place surrounded by nature.
Takes you close to nature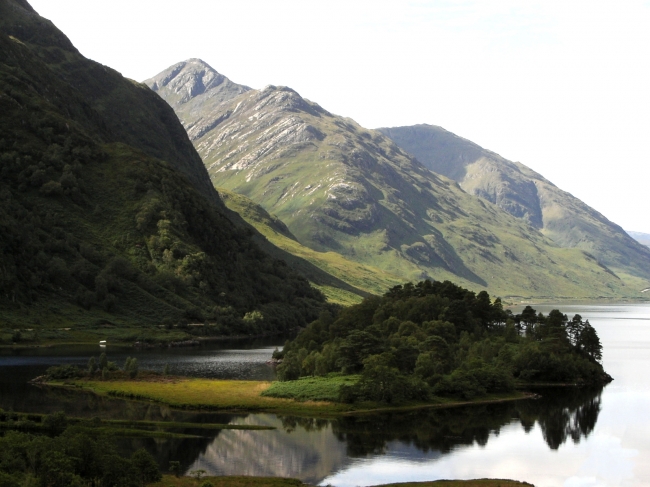 The highland landscape is enough to mesmerize your senses. And that's not all Scotland has got to offer its visitors. The country is known for its wealth of diverse wildlife. From eagles to red squirrels to hen harriers- Scotland abounds in wild life. So you see getting hitched in Scotland is not merely about having a traditional wedding. It's also a lot about experiencing the natural extravaganza of a lifetime.
Scottish wedding music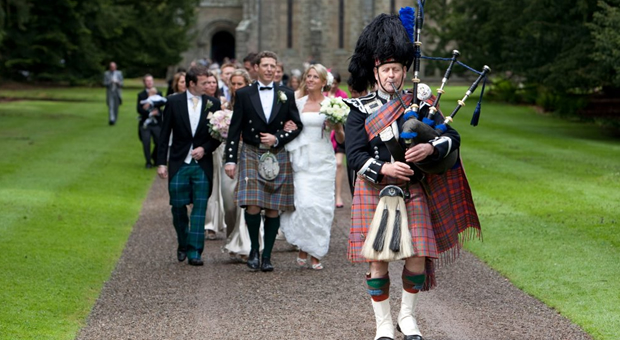 The music at Scottish weddings, also known as the nuptial music, consists of contemporary, traditional and classical numbers whose tempts and moods are well suited for a wedding ceremony.