People can go to any extent about their obsession for big stars and this is exactly the case with Abigail and Andy, who tied the knot in unforgettable soiree held in Bournemouth, UK, on February 5. The couple had a strong penchant towards 'The Twilight Saga' and always wanted to add that same glint of glamour by celebrating their own wedding in a full-blown Breaking Dawn style.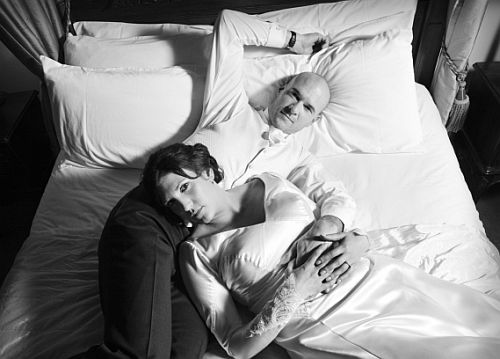 Abigail said that he and Andy, both are quite happy and delighted about the way they celebrated their wedding and have not regrets. The coupe also reiterated that they always want to celebrate the utmost happiest moments in the Twilight way and will always remember these moments.
The couple also admits that though, initially the wedding was not planned in Twilight way but the idea suddenly struck to their mind. The bride said that she wanted to buy the wedding dress but couldn't get hold of it first as it was not available in UK but, before a month ago they found the dress at a store in UK and they didn't take a second thought to buy it.
At first, the couple celebrated their wedding in a traditional way and after actual wedding ceremony; they had a quick wardrobe change by wearing the 'The Braking Dawn' inspired outfits and had ' The Breaking Dawn' style wedding.
The details of the wedding – flowers, forest locations and most importantly music – were same as was used in the 'Twilight' movie. Famous song "Bella's Lullaby" was played when the couple was exiting from the wedding ceremony and Flightless Bird, American Mouth song that was played at the time of first wedding kiss.
Via: celebuzz