In the times, when even the newlyweds do not think of running a mile together, here is a Cumbrian couple that is running a marathon so as to celebrate their golden wedding anniversary. Chris Robson (73) and his better half Charm (72) are all the way from Cumbria and they have created sort of buzz as they are running the Virgin London Marathon. By doing this they are celebrating the wonderful 50 years that both of them have spent together. Also one more feather in their cap is that they will be boosting the funds for the Alzheimer's Research UK. The event will be starting on 22nd of April, 2012.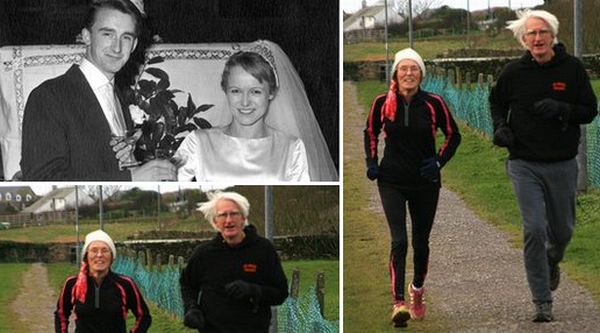 Chris and Charm is really a vibrant couple who are native to St. Bees which is a small village in Cumbria, North West England. They have 5 children and 9 grandchildren. They have been sporting marathons since a very long period now. This time it will be the third time London Marathon for Chris but his wife Charm will be volunteering it for the very maiden time. Along with them are about 35,000 plus runners who want to run for the good cause too. It's a great inspiration for all of the couples as well as the singles.
The lovebirds that are still young and vibrant with love that they cherish have an aim in their mind. They say that they intend to raise as much as money for the UK's topmost Dementia research charity. They are high-spirited and plan to finish the whole running distance in 5 to 6 hours. What a perfect way to celebrate a golden wedding anniversary. Kudos to the spirit that this cute old couple is carrying and sharing to all with them! Get set and go lovebirds. Happy golden anniversary to you both.