Though, the relationship of Kourtney Kardashian and her bad-boy baby daddy, Scott Disick wasn't ever that fairy tale kind but as they say, money speaks the volume and here it is – suddenly and shockingly- the socialite and the model Kourtney Kardashian, following the footsteps of her sister Kim Kardashian, have decided to tie the knot in a televised wedding of $1 million in Mexico.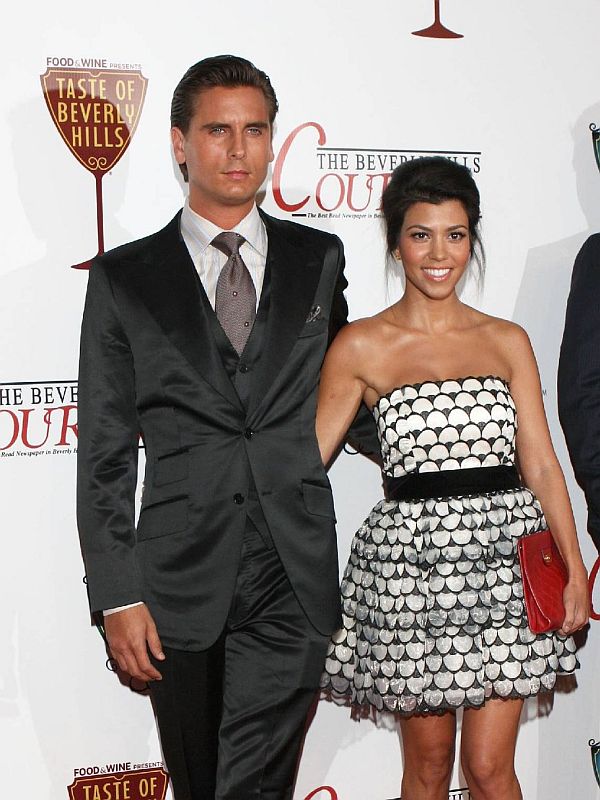 The celebrity couple has decided to read the wedding vows are Joe Francis' estate in Puerta Vallarta, Mexico. And though, sources have learned that Kourtney has always loved Mexico and she always wanted to get married at a place, where she can feel relax.
Many people across the media don't consider the wedding so romantic, as the couple has signed at a $1 million with E and that's not enough, speculations are rife the celebrity couple are also planning to announce the engagement in a well publicized manner to ensure, they get the maximum viewers.
Not only this, Kourtney has also gotten Scott to agree to some behavioral rules – he will have to prove a great father, after they have a baby- and if he does, they both are going to celebrate their wedding on television in front of millions of people around the world. Well, all we can only hope and wish that Kourtney's televised wedding leads more successful than her sister Kim Kardashian, whose wedding lasted only for 72 days.
Via: entertainmentwise