Every guest coming to your wedding has got a prerogative to be treated as a very special and important person and the best way to express your gratitude towards them is by greeting with beautiful welcome bags. Many of your friends would be coming from out of town area, so welcome bags are a great way to give them necessary information about the wedding events and venues. We are sharing a really creative DIY about these welcome bags. Read on…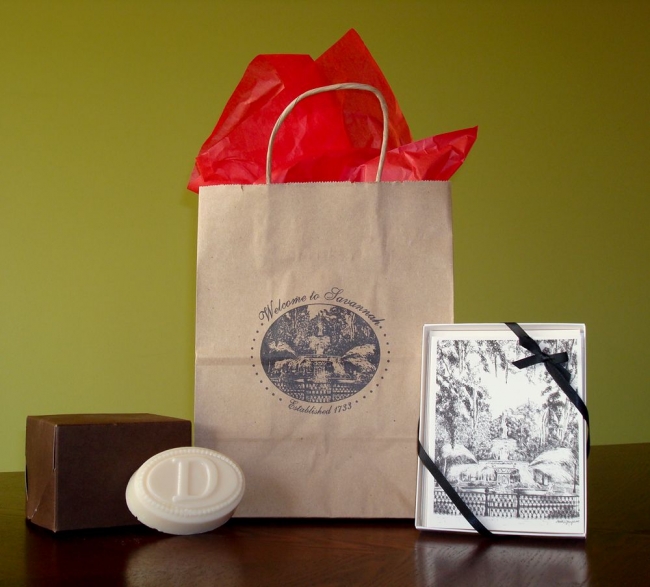 Things you need
Bags
Iron transfer paper
Iron
Paper
Maps
Snack food
Procedure
1. Buy plain tote bags for each of the wedding guest and then print the name of the bride and groom, a love quote or any memorable moment of your life with the person onto the iron transfer paper.
2. Now, take the list of your wedding venues and type all the details about the event like events, locations, contact numbers of local relatives and reception time.
3. If it is a destination wedding or your guests have come from the out of town area, then you can add a list of local attraction for the guest, where they can hang out in a free time. You can also include some famous restraint or a nearby museum.
4. You can also add a map of the area to the welcome bag. Mark each locations properly, where you wedding ceremony is going to be held.
5. Add a personal touch by including a famous or favorite edible treats or you can also add some funny or silly items that your guest will laugh at. This will give a humorous touch.
6. Don't forget to add a personal note from both of you. Thank them for their presence and their best wishes for the wedding couple.