Angry Birds, the popular game characters that took the world by storm are here yet again to add fun to your life, but this time with a little twist. The cute little creative characters are here to add a little spice and taste to your wedding. If you too are an Angry Birds fan then why not make something that will remind you about the game and fun? We bring to you the DIY of the angry birds wedding cupcake toppers that you can prepare with some real easy steps. Not only will it be interesting to make, but also a cute little gesture for your guests especially kids. So start making them just now; don't keep angry birds waiting to be a part of your wedding celebrations!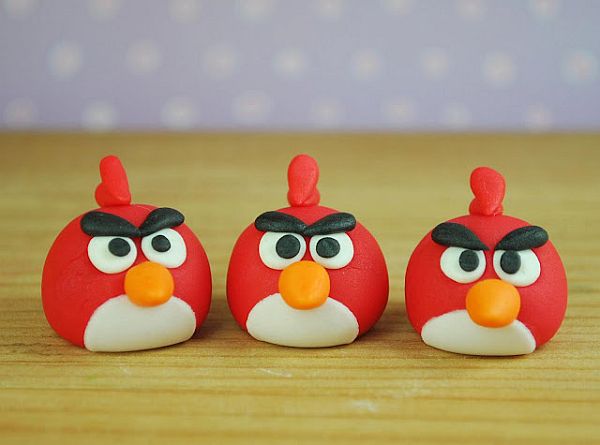 Difficulty level: Moderately easy
Time required: 30 minutes
Things needed: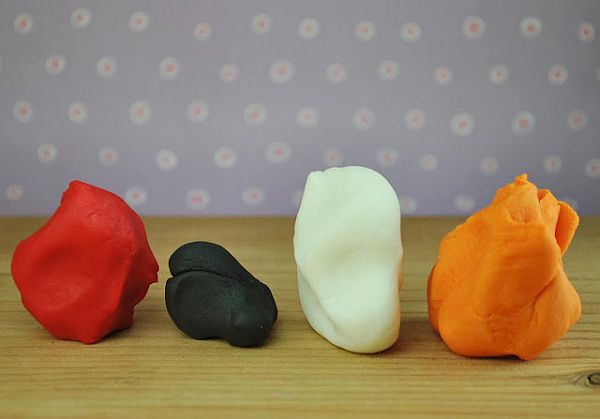 · Fondant (In red, black, white and orange colors)
· Round fondant cutter
· A toothpick
· A rolling pin
· Water
· A brush
Procedure
1. Take red fondant and make smooth balls out of it.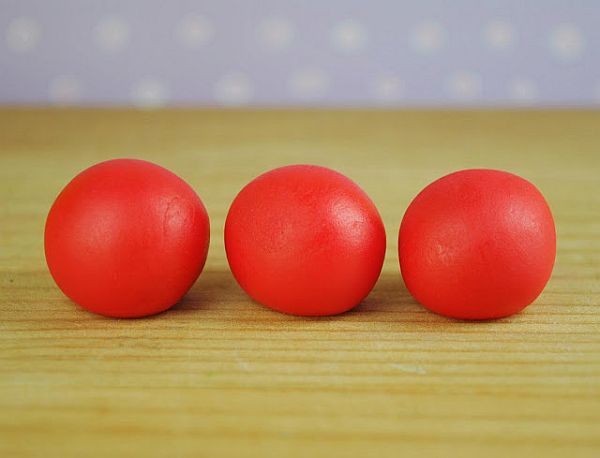 2. Now, take the white fondant and make a flat sheet out of it. When the sheet has been made, cut the white colored fondant into circular shapes.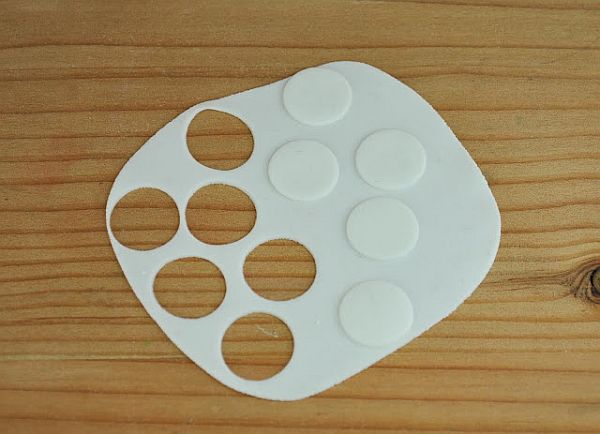 3. Apply some water to the one side of the white circular shapes of the fondants and glue them to the red round fondants making a base for the red fondants.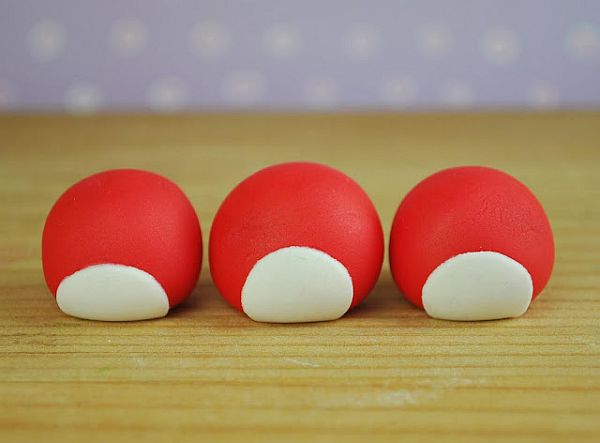 4. Well, all done with the red and the white fondant; now you will prepare small pear shaped structures out of the orange colored fondant.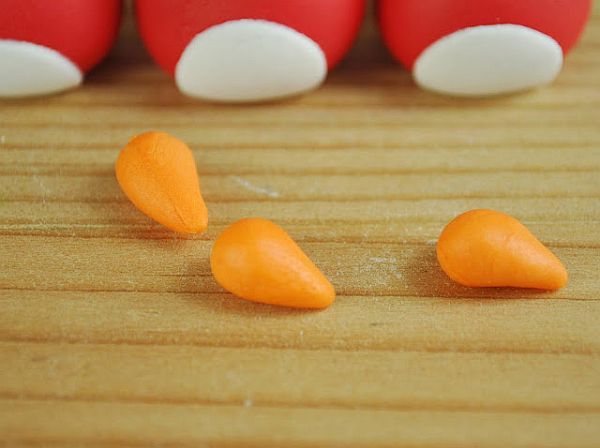 5. Take the toothpick and prick holes in the middle of the red fondants (where the white fondant just ends). Have some water applied with the brush to this area. Now place the beak shaped orange fondants in a manner that they look like the beaks.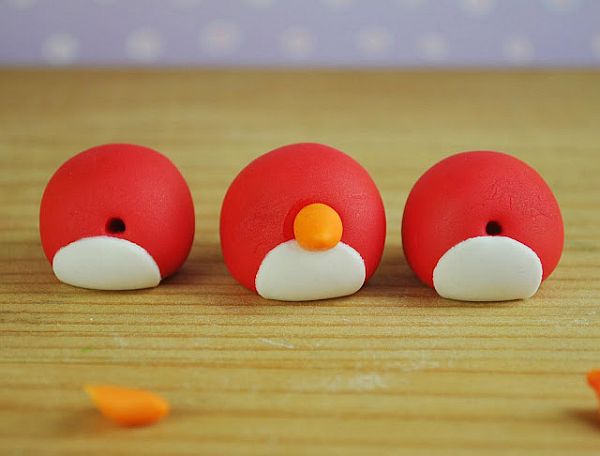 6. Press the red fondant to make the eye sockets for the bird. You can use the fondant ball tool for accomplishing this purpose.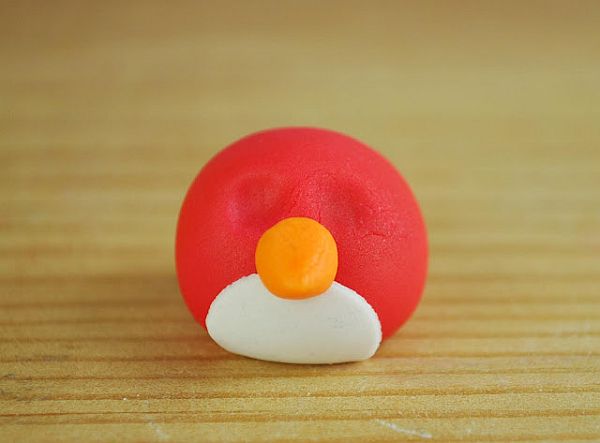 7. Make small rounded eyes with the help of the white fondant.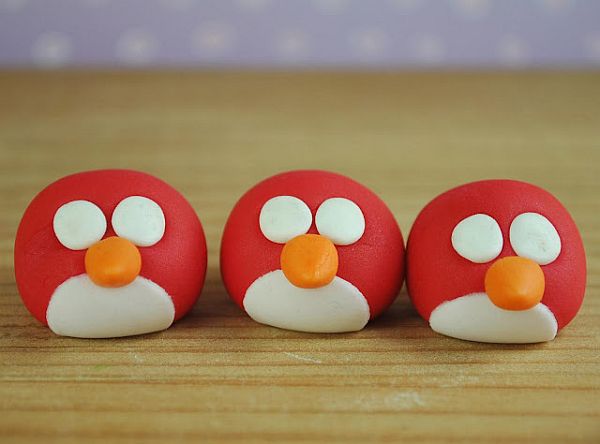 8. Take black fondant and make the pear shaped structures out of them for eyebrows and round shaped structures for making the iris of the birds. When you have made them, just place to their appropriate positions as shown in the picture below.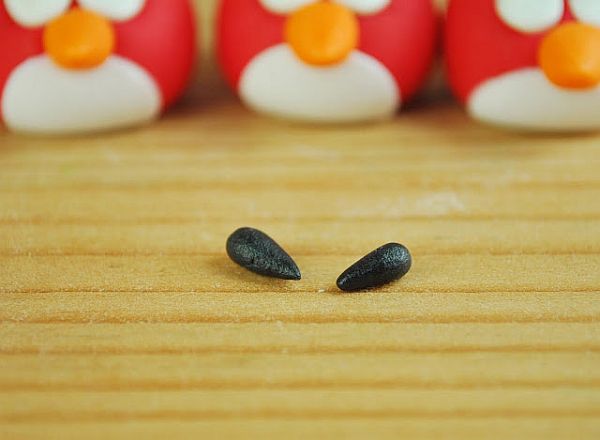 9. Lastly add some feathers on the top of the birds face with the red fondant only. Make two pear shapes and then put them stacked on to the bird's head. Voila! Here are your angry birds wedding cupcake toppers ready to create all the fun like angry birds game do.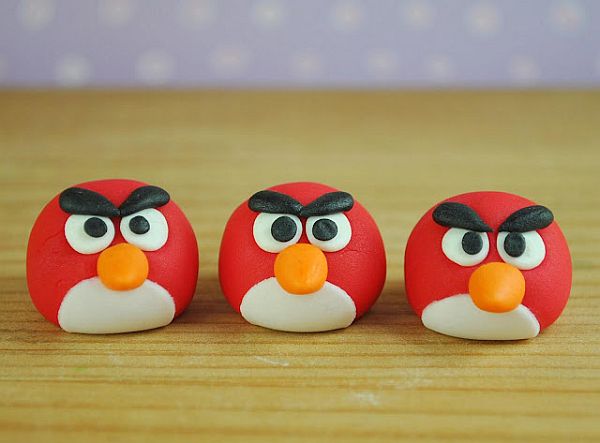 Things to watch out for
· Do not apply too much of water to the fondants.
· Use neat and clean gloves for the sake of hygiene.