The beauty of some DIY's is that they are so simple that we can hardly believe their beauty with the minimum of the personal effort that we do put into them. The DIY here which deal with creation of peg board flower box wedding centerpieces just one of the kind in that simplicity personified class of DIY projects. It uses the ordinary items and yet makes one of the greatest wedding centerpieces that you would ever bestow your eyes upon! So why should you spend your money on the expensive wedding centerpieces that florists have to offer you. Just know it, try it and create it!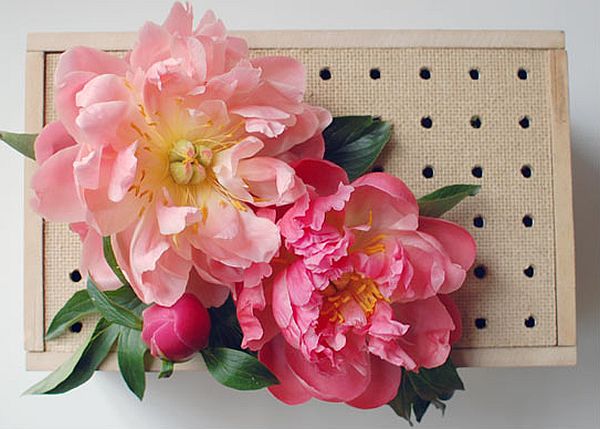 Difficulty level: Easy
Time required: 20-30 minutes
Things needed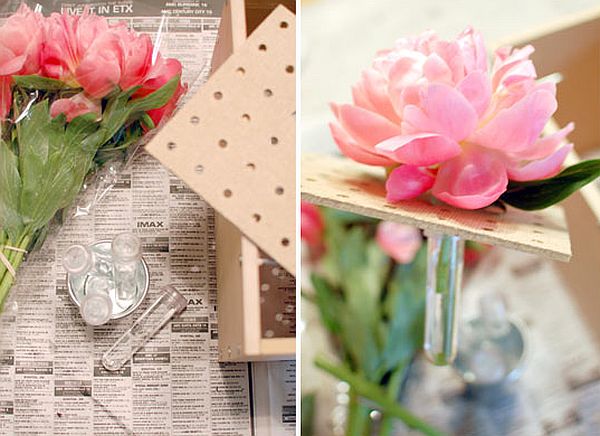 You will need these very commonly found items right before you start with the process of making the peg board flower box wedding centerpieces:
· Tubes (floral)
· A particle board
· A sheet of peg board
· Galvanized roofing nails (a box of them)
· Hammer
Procedure
1. In your initial step you will need to have the two cut outs of the particle board of the size 7 by 11 inches and 7 by 6 inches, respectively. You can also get these from the local hardware shop.
2. Get these four pieces together to form a box.
3. With the help of the galvanized roofing nails attach the seams of the box.
4. When done with the step number 3, take four galvanized roofing nails and hammer them in the horizontal position to the box (these nails have to be hammered at quarter an inch from the bottom side)
5. Now cut a 6 by 10 inched part of the peg board for the upper part.
6. Get some of the finest looking peonies or any other desired flower that matches the size of the peonies. Cut the stems of the flowers to about 4 inches.
7. Place these stems into the openings or the holes of the peg board. Then get the stems covered with the floral tube.
8. Cover the box with the peg board now and thus you have ultimately created a gorgeous looking peg board flower box. Imitate all the steps repeatedly to make as many as centerpieces you think you will need at the day of your wedding.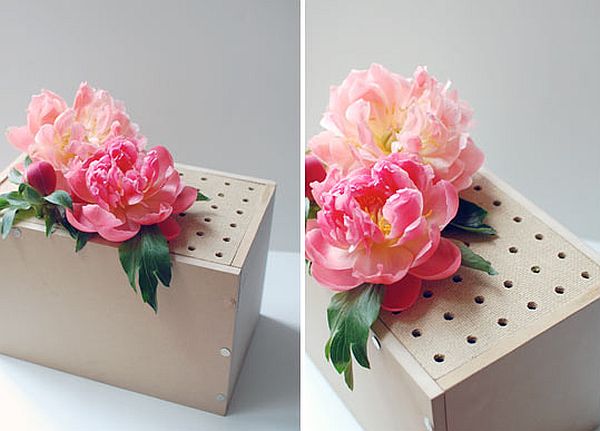 Things to watch out for
· Be watchful when you put the nails in.
· You can use the artificial silk flowers if you are worried about the wilting of the flowers.