It is classic to wear bow tie and bows can make the most elegant wedding decorations for the wedding. You can customize these bows for groomsmen, ring bearer, to decorate wedding favors and even your dog. Bow ties always add a unique touch and requires a bit of your creative instinct and very little efforts. Follow these some tips.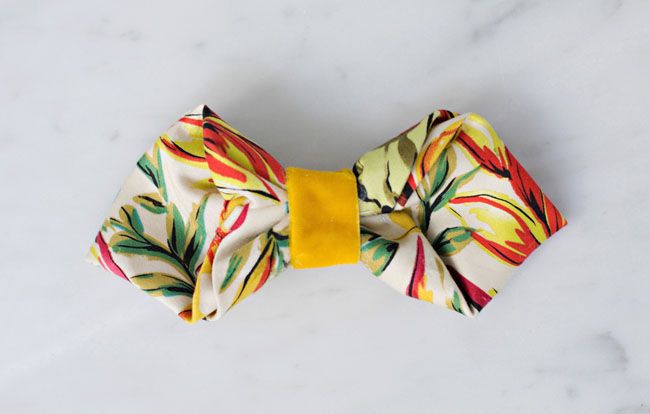 Things you need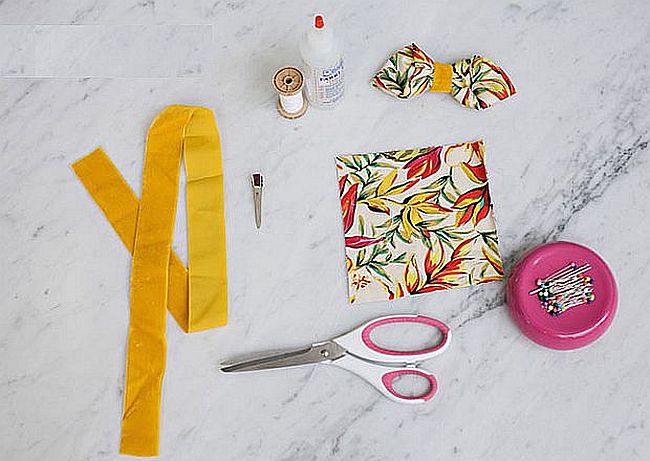 Needle and tread
Fabric glue
Fabric
Piece of ribbon
Procedure
1. Depending upon the size of you bow tie cut the fabric in two square pieces and fold the first square into a triangle like shape.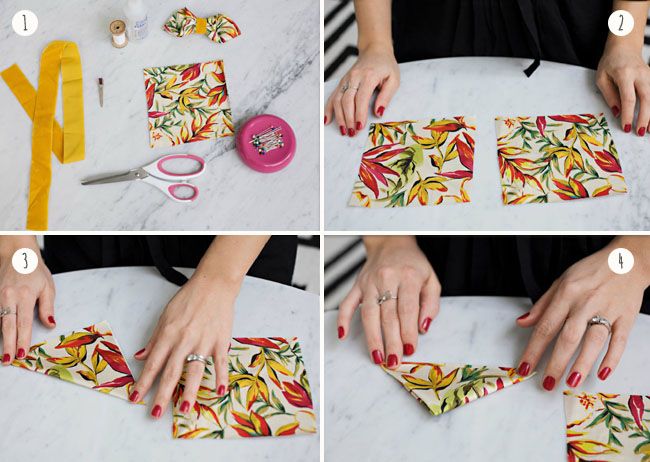 2. Make it smaller by folding the triangle part and thus making it a smaller triangle.
3. Fold it from the corner so as to hide the end point (like shown in picture) and fold it to the center.
4. Pinch the fold part properly and then stitch it properly securing all the parts of the fabric and repeat the same thing along the right side of the fabric. Make another piece by using another piece of fabric repeating the same procedure.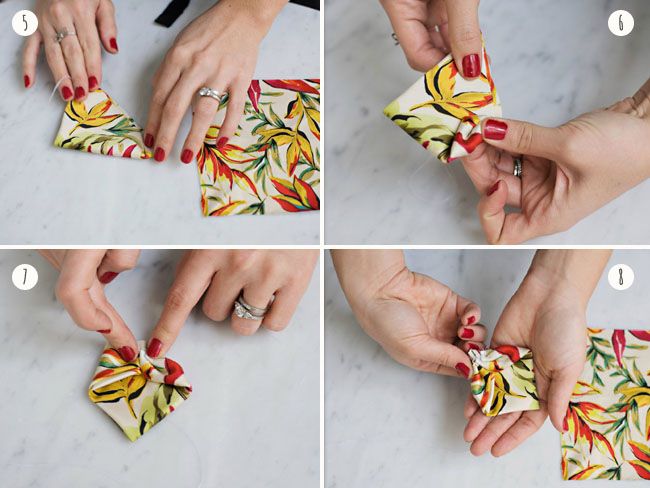 5. Now conjoin the two pleated sides together and sew them together and then open it up.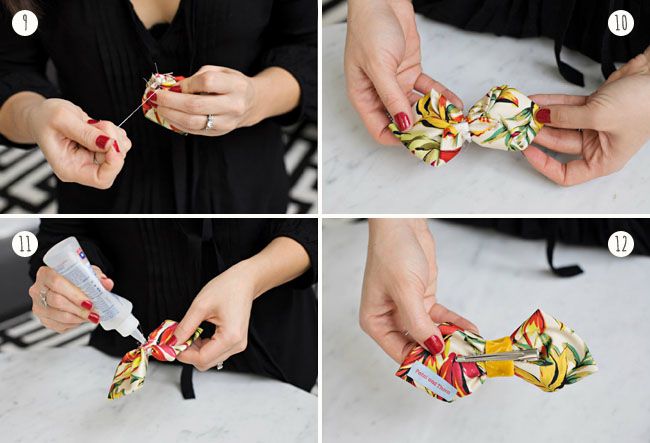 6. Glue a strip of ribbon onto the stitch leaf pair and attach a brooch backing so that it can be pinned on.